Kelly Ripa's Daughter Lola's Life Was 'Ruined' after Walking into Parent's Bedroom at the Wrong Time
Kelly Ripa and Mark Consuelos shared about their humiliation after their daughter Lola walked in on them in the middle of an intimate act.
Lola, who turned eighteenth on that day, could not help but get pissed off. Kelly recalled the teenager yelling before slamming the door:
"Thanks for ruining my birthday. And thanks for ruining my life. I used to see in color, and now everything is gray!"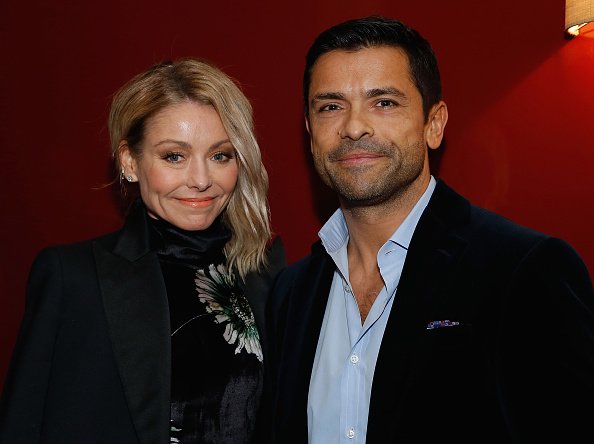 "School has always been a very big challenge for us in our household."
The couple revealed the embarrassing moment on her show "Live With Kelly & Ripa."
Amid laughter from the studio audience, Ripa said Lola looked at her straight in the eyes while he and Mark were doing the act.
AWKWARD FAMILY LUNCH
Ripa said she was not in the mood for lovemaking that morning because their parents were in the house, but Mark was into it, reminding her it was also Father's Day.
After the embarrassing situation, the couple came down to join the family for an awkward family branch.
But it's not only Lola who witnessed her parents' intimate deeds. Her brothers Michael, 22, and Joaquin, 16, had been in the same situation.
Kelly and Mark have been public about their family affairs, always sharing photos of their family on their social media accounts.
A TEAR-JERKER MOMENT
While they have several hilarious moments, the family also has their share of struggles.
On her show, Kelly spoke candidly about her son, Joaquin. 
She could not hold back her tears while sharing about his school achievements despite his learning issues.
Joaquin has dyslexia, a disability that hinders learning in children.
"School has always been a very big challenge for us in our household," she said.
She burst into tears of joy after she was told that Joaquin received straight A's during a parent-teacher conference in 2017.
Joaquin had not told his parents about his grades right away because he wanted to surprise them.
Kelly's co-host, Ryan Seacrest, praised her for the way she was able to balance motherhood and her career.