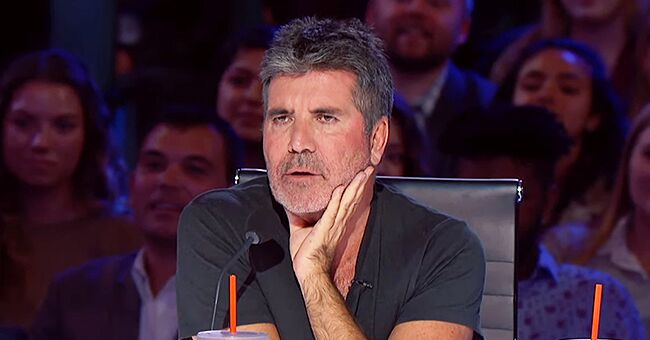 youtube.com/America's Got Talent
Pentatonix Fans Are in an Uproar over Simon Cowell's Shady Comment

Simon Cowell's comment to fellow judge Julianne Hough was not taken lightly by Pentatonix fans after the judge compared the show's performers, "Berywam," to the already established a capella singing group.
After their spectacular performance which earned a standing ovation and participation from the crown, beatboxing group, "Berywam," got positive comments from the "America's Got Talent" judges.
The group made their way to the next round after Gabrielle Union referred to them as "amazing," Howie Mandel as "exciting," and Simon Cowell as "ahead of the times." However, Cowell's comment did not stop there as he turned to coach Julianne Hough and said:
"They're like a cool Pentatonix," to which Hough agreed.
Fans of the longstanding a capella singing group called the former "American Idol" judge out and defended their favorite singers through social media. Twitter began flooding with comments attacking Cowell.
"The comment you made on AGT about the beatboxers from France being 'cooler than Pentatonix was so wrong," one comment read.
"@PTXofficial does all that and serves us some of the highest quality vocals- not to mention the looks, heart, and personality!" another wrote.
To be fair, Cowell didn't seem to have intentionally offended Pentatonix nor their fans, even seen that the comment was privately made to his fellow judge. While media may often show Cowell's intimidating side, a revelation about the judge's softer side was made.
Recently, it was revealed that Cowell has a heart for pups, and would even make an excellent dog trainer. Mandel disclosed that his co-judges hidden talent was training dogs.
"When you go to his house, they do flips," the judge shared. "They only walk on their hind legs all through the house. It's like a circus! Simon's circus!"
Cowell often supports and donates to causes for animals. Last year, the celebrity judge helped a lad find his puppy during the Christmas season by offering a $10,000 reward to anyone who could return the puppy.
Two-year-old Edward Latter lost his 9-month-old border terrier, Morse, and was down in the dumps for the holiday season. A notice was posted on Facebook, which gained attention, and eventually reached Cowell who wanted to help.
"I just want one present for Christmas this year, my dog Morse back. I've been a very good boy all year. Thank you, Edward aged two and three-quarters," read the post.
Please fill in your e-mail so we can share with you our top stories!