Sarah Jessica Parker's Twin Girls Turn 10
Sarah Jessica Parker's twin girls, Marion and Tabitha, turned the big 10, and the proud mother took to Instagram to celebrate them. In the photos shared by the actress, it can be seen that the girls are growing into copies of their parents!
A child's birthday is always a thing of joy! And this what "Sex and the City" star, Sarah Jessica Parker felt when her girls turned ten on June 22.
To celebrate her girls, the proud mother took to Instagram to show the world how much she loved them. In the first post, Sarah shared a slideshow of her daughters over the years and showered them with love in a heartwarming message that read:
"June 22, 2019. 10 years of a brand new love. Sisters. You turned our lives inside out and upside down, filled and continue to fill all the remaining space with endless surprises, romance, sentimentality, art and a bounty of a sort of love we didn't even know we were missing. We wouldn't want to imagine our world without you. Happy birthday dearest and darling daughters. We love you so. X, Mama."
In a follow-up post, Sarah shared a picture of  Marion and Tabitha from when they were younger walking on the streets and spoke about how could spend hours remembering the moments between their arrival and today, in the caption. 
Sarah and her husband, Matthew Broderick, welcomed their daughters in 2009. Before them, they had a son, James, who was born on October 28, 2002. They are one big happy family, but like most Hollywood couples, Sarah and Matthew's marriage is plagued by tabloid reports that claim that love is coming to an end. 
Despite being married for two decades, and being together for three, they are still victims of false rumors by the press. While most stars would ignore the news and go on with their lives, Sarah has decided to stand up to them and shut them up for good.
In a powerful post, three days before their 22nd anniversary on May 19, SJP called out the National Enquirer for the false reports they were circulating about her marriage. She shared a screenshot of an email she received from the agency that asked her to comment about an alleged "screaming match" in the streets of London.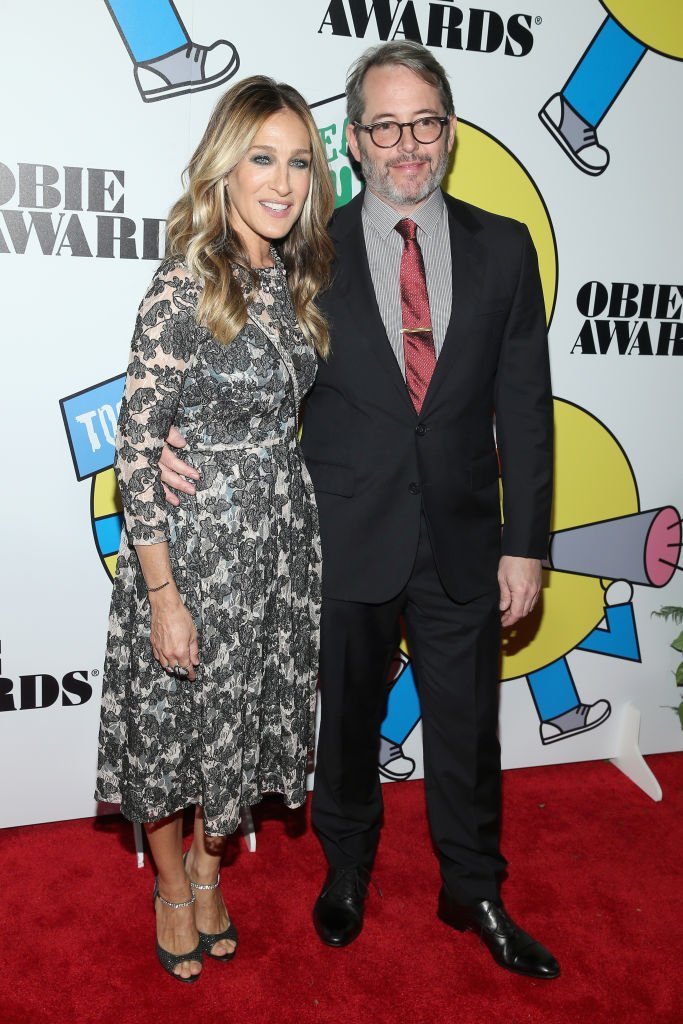 Rather than reply, SJP gave them her answer in the caption of the post. It read:
"Just like clockwork. Over a decade of the same untrue, disgraceful nonsense. As usual, days ahead of our anniversary on May 19, The National Enquirer is making its annual best effort to fabricate and undermine, this time a blissful 4 days with my husband in London. There was no "screaming match" as alleged in a restaurant or on the street, nor was there a confrontation as alleged about his time in London."
She ended the caption questioning the agency on why they would rather tear down a marriage of 22 years, rather than celebrate it. She signed the message writing, "there's your scoop from a reliable source."
Not only did she shut them up with that post, the 54-year-old actress further proved how strong she and her man are going as she showed up at her husband's performance during his West End debut in Kenneth Lonergan's "The Starry Messenger."
The proud wife looked all shades of hot in a black cocktail dress by J.Mendel. The shimmery gown featured a cape and plunging neckline that flaunted her cleavage. She paired the dress with a pair of coral heels and accessorized with playful bracelets and neckpiece.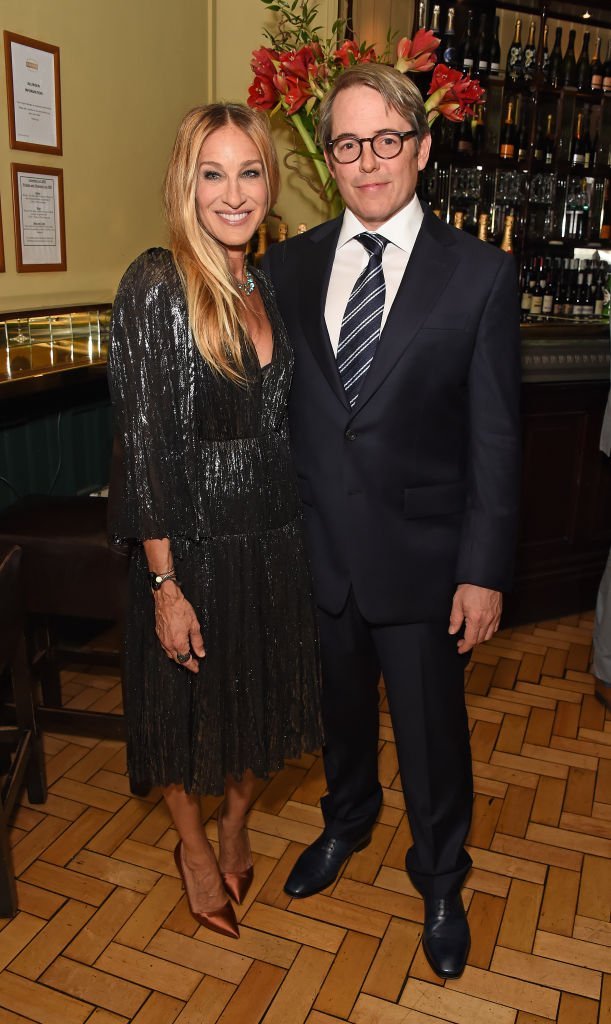 From what we can see, it seems all is well in the paradise of Sarah and Matthew!