Meghan Markle Fans Disgusted at Comedy Portraying the Duchess as American 'Trailer Trash'
Despite being the Duchess of Sussex, Meghan Markle still has plenty of people in the United Kingdom that don't like her, but those who do didn't enjoy BBC's recent mockery of her.
During the broadcast of the comedy show "Tonight With Vladimir Putin," the Duchess of was made fun off and portrayed as a "trailer trash" American who threatened to stab Kate Middleton.
Although it was an overly exagerated version of Meghan, her fans didn't find it funny and pointed their fingers at BBC for "bullying, harrassing and abusing" the Duchess on a daily basis.
Shame on BBC! This is just awful.#bbc #MeghanMarkle #racism #HateCrime

BBC portray Meghan as American 'trailer trash' in new comedy show https://t.co/ssmEQekH3a via @MailOnline

— Queen Kristina (@QueenKristina12) June 23, 2019
AVOIDING FAMILY-RELATED QUESTIONS
As aforementioned, this time it was Markle's turn to be mocked and turned into the host of a show called "Meghan Markle's Royal Sparkle," in which she interacts with real members of the audience.
In the video that a fan managed to capture and post on Youtube, Meghan's character can be seen telling people to ask her questions as she waves what appears to be a wand.
This daily bullying, abusing, pursuing vilifying and harassment, the British Media is doing to Duchess Meghan should stop. I think, the public should call this nonsense out. @BBC promoting knife crime and racial stereotype is what you could do best? Shame on you!!

— MimiRoche🛡 (@Mimizwei) June 22, 2019
One man raised his hand and asked her about her father, Thomas Markle, to which Meghan replied with "Great question. Next!." The same man then asked about her sister, Samantha, and she was heard saying "Next question!"
The Duchess of was made fun off and portrayed as a "trailer trash" American
HOW KATE MIDDLETON WAS BROUGHT UP
However, the best part of the skit took place when a second gentleman asked the 3D character what made her angry. Meghan immediately said she gets angry when someone asks to borrow her hairbrush.
Markle then explained her answer:
"I say no because that's gross and then I leave my room and come back and I can tell she's used my hairbrush anyway because it's covered in skanky hair that's going grey and I say, 'Stay the f*** out of my trailer or I'll cut you, Kate!"
This is wrong in so many ways. The stereotype angry black woman nonsense is very insulting. Meghan's marrying into e RF has been an eye opener 4 me, I thought we were better than this. But sadly we are still the racist , unwelcoming, looking down on everyone people. What a shame

— Bridget (@MaameAgyeiwaa36) June 22, 2019
DUCHESS VS DUCHESS
The sketch was inspired by the alleged bitter relationship between the Duchess of Cambridge and the Duchess of Sussex, which has reportedly caused a breach between their husbands, brothers Prince William and Prince Harry.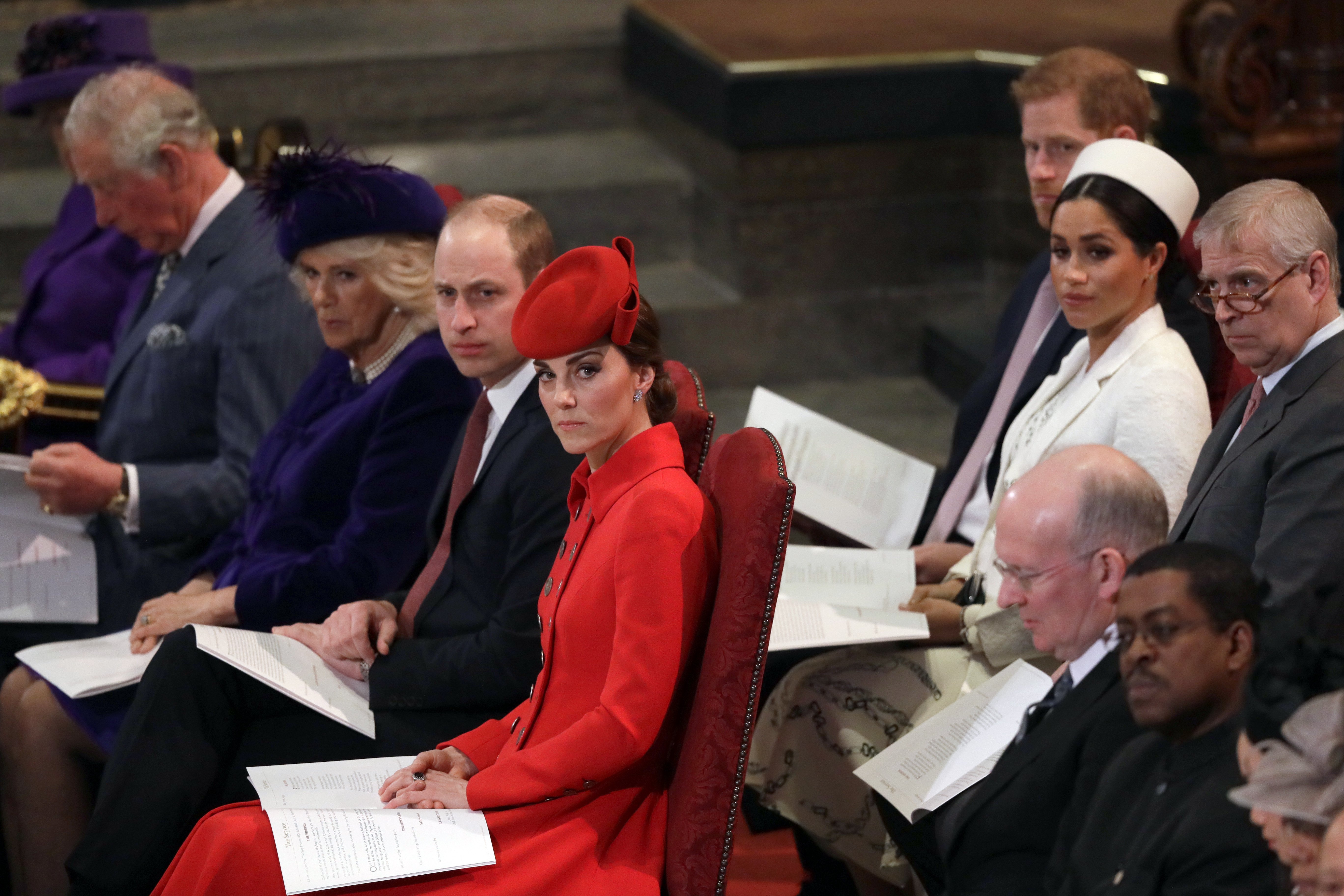 Although there hasn't been a statement from either side regarding the subject, a lot of people have speculated that the bad blood between Kate and Meghan is real and the reason why they have parted ways.