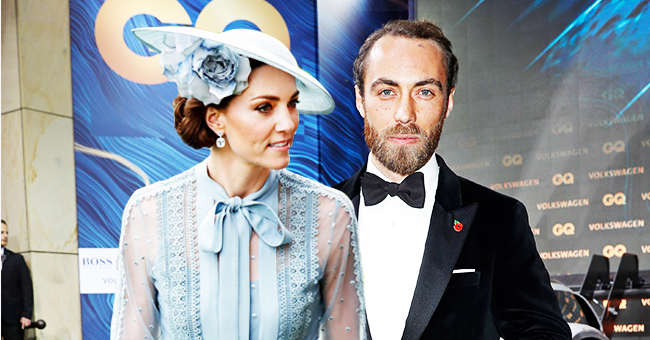 Kate Middleton's Brother James Revealed How Public Attention to His Family Affected His Depression
James Middleton is finally back to his old self after a long battle with clinical depression and anxiety. He says he is excited about life again.
The entrepreneur, who is the brother to Duchess Kate and Pippa Middleton, was catapulted into the public eye when his eldest sister, Kate Middleton, married Prince William, and thus marking his sudden rise to fame at age 23.
Following his rise into the public eye, his transition into celebrity status was more than challenging for him, as the business, he was establishing, Boomf came under public scrutiny and scorn. And this made him question his sense of self and his abilities.
"Suddenly, and very publicly, I was being judged about whether I was a success or a failure. That does put pressure on you. Because in my mind I'm doing this irrespective of my family and events that have happened," he said.
James, who has had dyslexia since he was a child, and was also diagnosed with Attention Deficit Disorder (ADD), insists that there was no particular reason he developed depression. He added by saying,
"I had all the things I wanted. It's not that I wanted more, but there was something that wasn't always there... And the more I ignored it, the more it was taking over."
James knows he is blessed to have had a charmed and privileged upbringing, but it doesn't give him immunity against depression. Speaking to Daily Mail, he recounted this by saying,
"I know I'm richly blessed and live a privileged life. But it did not make me immune to depression. It is tricky to describe the condition. It is not merely sadness. It is an illness, a cancer of the mind," He said.
James Middleton was hit with a deep clinical depression at the end of 2016, which caused his mental health to deteriorate for a year. His parents, Carole and Mike Middleton, knew something was wrong, but he didn't want them anywhere near him.
"I shut myself off, I didn't communicate with my family at all. But there's only so long you can hold your breath," he said.
He finally reached out for help in late 2017, after he had to call the doctor from his car, outside work, feeling unable to get out. He added that,
"'The doctor said, 'James, are you okay?' And I said, 'No, I'm not.'"
Within an hour, he had been referred to a specialist.
James admits that his decision to speak out about his health battles was influenced by his sister and brother-in-law's passion for the mental health crisis and their charity Heads Together.
On a firmer path to recovery, James took a step back from running his marshmallow business Boomf. He commenced attending therapy sessions and taking soul-searching breaks at Glen Affric, the Scottish estate owned by his brother-in-law, James Matthews' family.
The businessman, who has credited his dogs, Ella, Luna, Zulu and Mabel in his recovery, is happily dating French-born Alizee Thevenet, and has this to say:
"I am happy – I feel like James Middleton again. I feel like I was when I was 13, excited about life. I feel like myself again, and I couldn't ask for more"
Please fill in your e-mail so we can share with you our top stories!