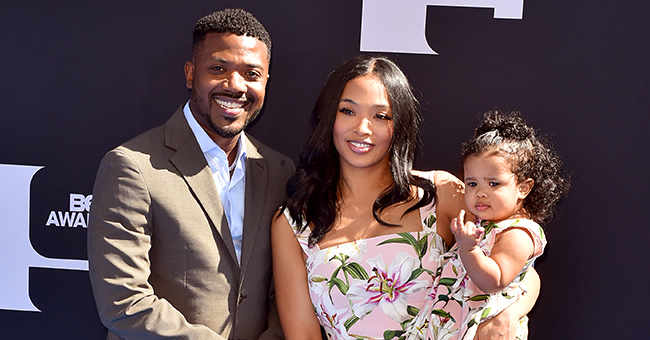 Getty Images
Ray J's Daughter & Wife Were a Stylish Duo in Matching Dresses at 2019 BET Awards
The 2019 BET Awards was a family affair for Ray J, Princess Love, and Melody, with the mother-and-daughter duo gracing the red carpet in matching floral dresses.
Melody Love Norwood has been frequenting events with her proud parents, and this year's BET Awards is no different. However, what makes this event special is the fact that both Princess and Melody attended in matching custom-made floral dresses, a first for the two of them.
Melody is no stranger to the spotlight, and it seems she got used to it pretty quickly, as she went through the whole event with no fuss at all. She went along with what her parents had to do, waving hello to the fans who were gushing at her.
Hard at Work
During this year's Nickelodeon Kids Choice Awards, Ray J revealed that he and Princess have been trying to give little Melody another sibling. While that hasn't happened, the couple will continue to work hard to provide for Melody and her future siblings for now.
In fact, Princess Love was surprisingly caught filming a "Love and Hip Hop" teaser with her husband Ray J, despite announcing that she was going to leave the show.
Princess Love and Ray J were a part of the VH1, "Fast and Furious," and MTV mash-up teaser that also featured Pauly D and Vinny, who were "Jersey Shore" alums.
Doing the necessary
This teaser was confirmed by Princess' manager, David Weintraub, saying that sometimes, there are just days when you have to do what you have to do - staying in "Love and Hip Hop" was what Princess had to do.
"Starring in L&HH is a rollercoaster, when you ride that ride, there are days when you want to be in the show and some days you want to quit. Love always prevails and sometimes you just have to shoot it."
Here's to more family affairs for the lovely family!
Please fill in your e-mail so we can share with you our top stories!