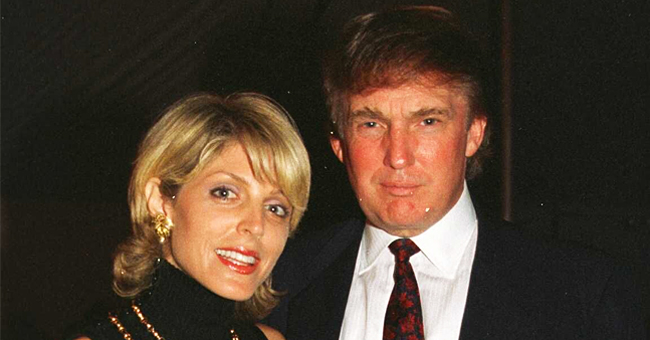 Getty Images
Donald Trump's Ex-Wife Marla Maples Does a Handstand in a New Photo
Marla Maples has maintained a youthful body and attitude as can be seen in photos she shared of herself enjoying yoga in a bikini.
The 55-year-old former model appears calm and peaceful amid the controversies haunting her former husband, US President Donald Trump.
"After I became a mother I was less willing to put up with his behavior."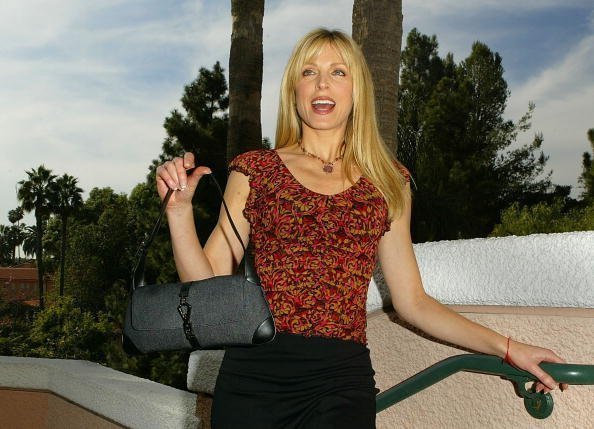 Marla Maples at the Beverly Hills Hotel November 5, 2003 in Beverly Hills, CA. | Photo: Getty Images
She recently shared three photos showing her doing a headstand and other yoga poses next to a pool in Bridgehampton, New York.
"Always doing #yoga somewhere in the world. Committing to a daily practice that feeds the mind, body & soul should be celebrated every day," she captioned the photos, which she shared with her more than 90,000 followers.
The post came as another sex scandal surfaced involving Trump. The president is being accused of sexual assault while he was married to her in the 90s.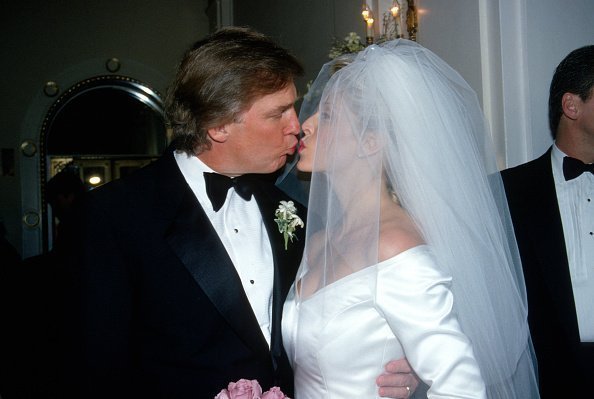 Donald Trump and Marla Maples at the Plaza Hotel December 20, 1993 in New York City | Photo: Getty Images
SEXUAL ASSAULT AT A DEPARTMENT STORE
In a New York Magazine article, a woman named E. Jean Carroll, now, 75, has alleged that Trump sexually assaulted her at a department store.
Carroll claimed that in the fall of 1995 or spring of 1996, Trump shoved her against a wall, unzipped his pants and forcefully penetrated her. The act lasted three minutes, she said.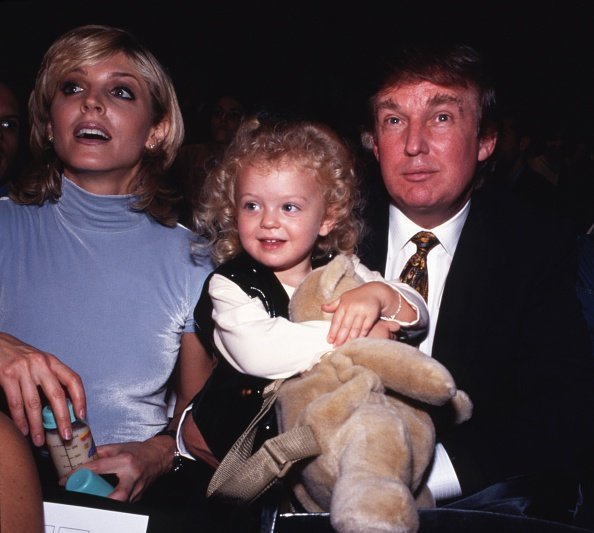 Donald Trump and Marla Maples with daughter Tiffany Trump 1995 in New York City, New York | Photo: Getty Images
Carroll appeared on the magazine cover wearing the same dress she claimed she was wearing on the day she was sexually violated. The president vehemently denied the allegation, saying he had no idea who Carroll was.
Maples was married to Trump from 1993 to 1999. They share one daughter, Tiffany.
NOTHING NEW
Accusations of womanizing are nothing new for Trump. Amid his crumbling marriage with Ivana Trump, he was spotted hanging out with Maples.
In 1990, two years before Trump's divorce from Ivana was finalized, Maples was quoted by New York Post as saying that the real estate tycoon was "the best sex she'd ever had."
They tied the knot in 1993. But their marriage ended after six years. Their divorce was formalized in 1999.
Maples once said: "I thought that I could change him. But he won't change. I finally found the courage to walk away and stay away... After I became a mother I was less willing to put up with his behavior."
While Trump now appears to have a solid marriage with Melania, with whom he shares one child, reports about him continuously having secret affairs have not been silenced. One such report alleged that he has a "love child" with a Trump Organization employee.
Please fill in your e-mail so we can share with you our top stories!