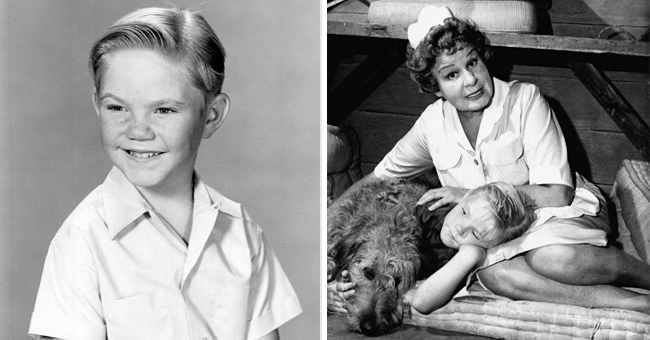 Source: Wikimedia / Wikipedia
Tragic Accident That Took the Life of 'Hazel' Actor Bobby Buntrock
Bobby Buntrock became known to fans of the 1960s television sitcom "Hazel" as Harold "Sport" Baxter, but at 21 years of age, a preventable accident tragically cut his life short.
The South Dakota Flood of 1972 had severely damaged a bridge in Keystone, South Dakota where Bobby lived at the time.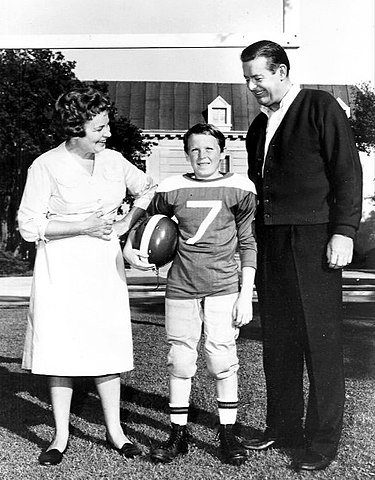 Shirley Booth, Bobby Buntrock and Don DeFore from the television program "Hazel." | Source: Wikimedia Commons.
Two years after the bridge still hadn't been fixed, the hole in the middle of the bridge had at least ten to fifteen feet of water from the creek, with no warning signs.
On April 7, 1974, Bobby went to visit a friend when his car slid off the bridge and plunged into the water.
Divers arrived after the accident got reported and eventually reached the car where they discovered Bobby's lifeless body. He tried to escape, but the force of the water prevented him from prying the door open, and he drowned.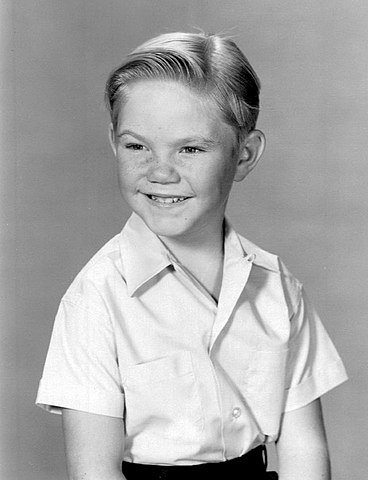 Bobby Buntrock circa 1960. | Source: Wikimedia Commons.
At the time of his death, Bobby had already quit acting, and last appeared in "The Virginian" for two episodes in 1967.
The year before that, "Hazel" aired it's fifth and final season, wherein Bobby starred since 1961. Cast in the series at eight years old, it was the family's neighbors in Whittier, California who got the young Bobby into acting by sheer persistence.
They urged Bobby's parents, Robert and Maxine to get him into acting, and according to the Lewiston Evening Journal, the neighbors even sent a photographer to have Bobby's picture taken to send to an agent.
After much convincing, Bobby's parents agreed and sent his photo the Marcella Bell, the agent that auditioned and signed him on the spot.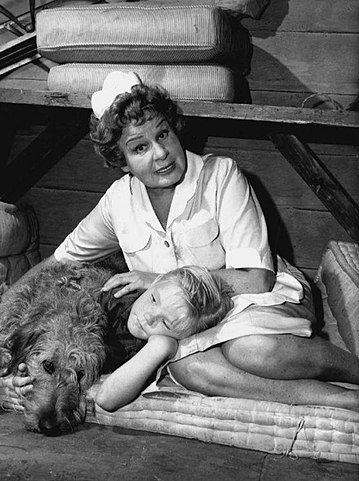 Shirley Booth and Bobby Buntrock in "Hazel." | Source: Wikimedia Commons.
The youngster's first role came in 1959 when he starred in "Wagon Train" alongside the iconic Bette Davis. The following year, Bobby appeared in an episode of "Dr. Kate" and landed bit roles in two hit shows "The Donna Reed Show" and "Mr. Ed" in 1961.
His casting in "Hazel" made him a familiar face on television. The long days on set required Bobby to have a tutor on set, while he attended Lake Marie Public School in Whittier, California during the show's periods of hiatus. His sister, Stella, also dipped her toes into acting as a child and appeared in some television commercials.
Bobby, also a member of the National Guard in Rapid City, South Dakota, got laid to rest at Keystone Cemetery in Keystone, South Dakota.
Relatedly, the former child star, Lani O'Grady became a popular face during the 1970s in the series "Eight is Enough."
However, Lani's life also got cut short at a young age after personal fears led to a downward spiral that ultimately caused her death.
Please fill in your e-mail so we can share with you our top stories!