Inside the Complicated Relationship of Kate Hudson and Her Estranged Father
Kate Hudson's relationship with her father, Bill Hudson became so strained after his split from Goldie Hawn in 1980, that he ended up disowning both Kate and her brother Oliver.
Oliver and Kate meant the world to Bill. During an interview with MailOnline in June 2015, Bill recalled his early years with Goldie and the event the led up to his estrangement from Oliver and Kate.
The pair got married in 1976, with Goldie already pregnant with Oliver, but their marital bliss soon blew over when Goldie's proclamation in wanting an open relationship tore them apart.
"Goldie was having affairs. She told me pretty much on our wedding night she wanted an open marriage that she couldn't imagine being faithful to one man for the rest of her life. I wanted a traditional marriage, but Goldie couldn't settle. Eventually, I moved out," Bill told the publication.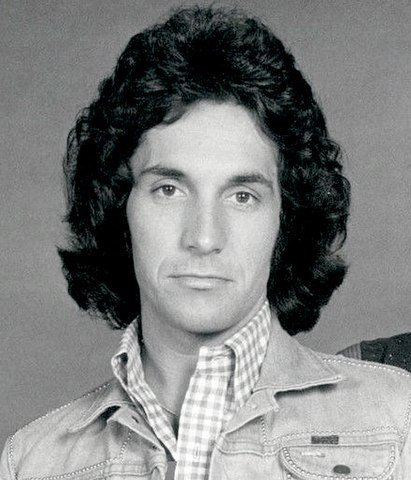 During Oliver's birth, he inhaled contaminated amniotic fluid, a life-threatening condition and spent three days in isolation but pulled through. Two years later, the couple welcomed Kate into the world.
"He was my first-born. I adored that child. When Kate came along, I loved her with all my heart, too. There was this deep love among the four of us for years," Bill added.
Goldie and Bill divorced in 1981. Bill then had a long-term relationship with actress Ali MacGraw but later married the actress Cindy Williams, with who he had two children, Zachary and Emily, but later divorced. 
Two years after Goldie's divorce from Bill she met Kurt Russell. They never married, but later got considered at one of Hollywood's happiest couples.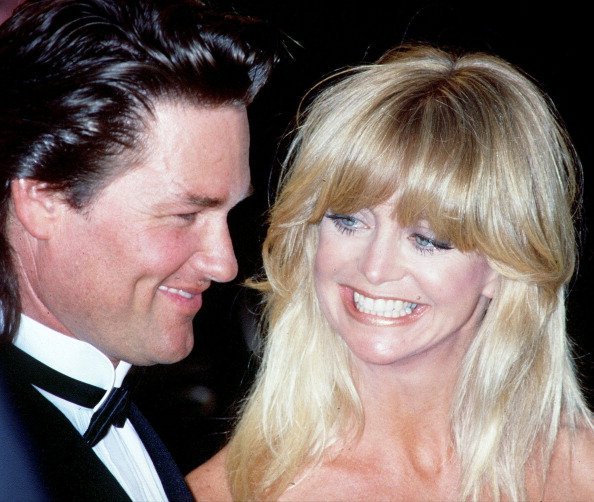 "When we first split up, I took a house on the beach in Malibu to stay close to the kids," Bill said. "I was a part of their lives for years. Kate and Oliver came over at weekends; there were family holidays."
But according to Bill, Goldie began to "freeze" him out in what he referred to as "parental alienation." Even though they had a custody agreement, Goldie frequently took the kids to her Colorado home when Bill's time with them came around.
"She gave interviews about her 'wonderful' relationship with Kurt and how the kids called him 'Pa.' She described me as an absent father. I'd call her and go 'Goldie, how can you say that?' but she'd reply: 'It's a better story,'" Bill said.
A custody battle ensued, but when the kids reached their teen years, Bill decided to let it go, a choice he later regretted. "I will honestly regret that decision until the day I die," he wrote in his memoir, "Two Versions: The Other Side of Fame and Family."
When Kate got older, she also started accused Bill of abandoning her and complained that she never even received a birthday card from him, which Bill vehemently denied. He is, however, convinced that Goldie poisoned Oliver and Kate against him as he said:
"She told the kids I'd moved to Portland. I did go to Portland for eight months to make an album, but then I came back to LA. I never abandoned my family. I never walked away. I wanted to be a father to Kate and Oliver, but Goldie made it harder and harder for me to see them. It's all about control. What Goldie wants, Goldie gets."
Father's Day in 2015, took Bill's estrangement from Oliver and Kate to a new level when Oliver posted an old picture of himself and Kate as young children with Bill. As a caption, he wrote, "Happy abandonment day…@KateHudson."
Oliver's post brought Bill to the point where he felt the need to cut all ties with them. A week after, Bill told DailyMail:
"I say to them now, 'I set you free. I no longer recognize Oliver and Kate as my own. I would ask them to stop using the Hudson name. They are no longer a part of my life. Oliver's Instagram post was a malicious, vicious, premeditated attack. He is dead to me now. As is Kate."
In 2016, during a talk with Howard Stern, Kate revealed that she had forgiven her father for his decision to cut them out of his life as she said: 
"I think forgiveness in any aspect is something that is complex. It is the greatest tool to be able to separate that attachment. So for me, I recognize whatever those issues are is something he has to live with. That must be painful for him, and I forgive him."
Kate had since had three children of her own, and being a divorced mother as well, she had experienced some of the challenges it brings for herself.
In March 2019, Kate Hudson revealed how she deals with co-parenting while also juggling a busy career, husband, and family life.