Mary J. Blige Looks Chic in Leather Jacket & Sunglasses after Talking Post-Divorce Life
Mary J. Blige is living her best life one year after finalizing her tumultuous divorce from Kendu Isaacs. These days, she looks and feels amazing, as she recently revealed that there's a lot of suitors lining up in her step, but she's focusing on being content with herself.
Mary J. Blige is thriving, and there's nothing that can ruin her happiness after she decided to be "very content" and "happy with myself."  
LOOKING GOOD IN LEATHER
The 48-year-old star took to Instagram to share a gorgeous pic showing off her figure in a chic leather jacket and black mini dress, days after walking on stage at the BET Awards to receive the Lifetime Achievement Award.
"I have fun too, don't get it twisted. I go out with my friends. I laugh, I joke, I have wine. I do all of that."
In the pic, Blige is wearing sunglasses and thigh-high boots, putting the rose tattoo on her leg on full display. Her blonde weave is styled in half high ponytail, and she accessorized with huge hoop earrings and red nail polish.
"It's A Mary J type of Summer. It's time to have some fun and time to celebrate life in spite of any obstacles! Let's enjoy the journey with love," Mary captioned the post.
LIFE AFTER DIVORCE
Blige's post comes on the heels of an interview with People where she opened up about her post-divorce life and how she has managed to move to a healthier, happier, and successful lifestyle.
The "No More Drama" singer filed for divorce from Kendu Isaacs, who was also her manager, in 2016. She accused him of cheating and spending her money on his mistress, causing a back and forth between the two that included a heated dispute over their finances and many headlines on the press.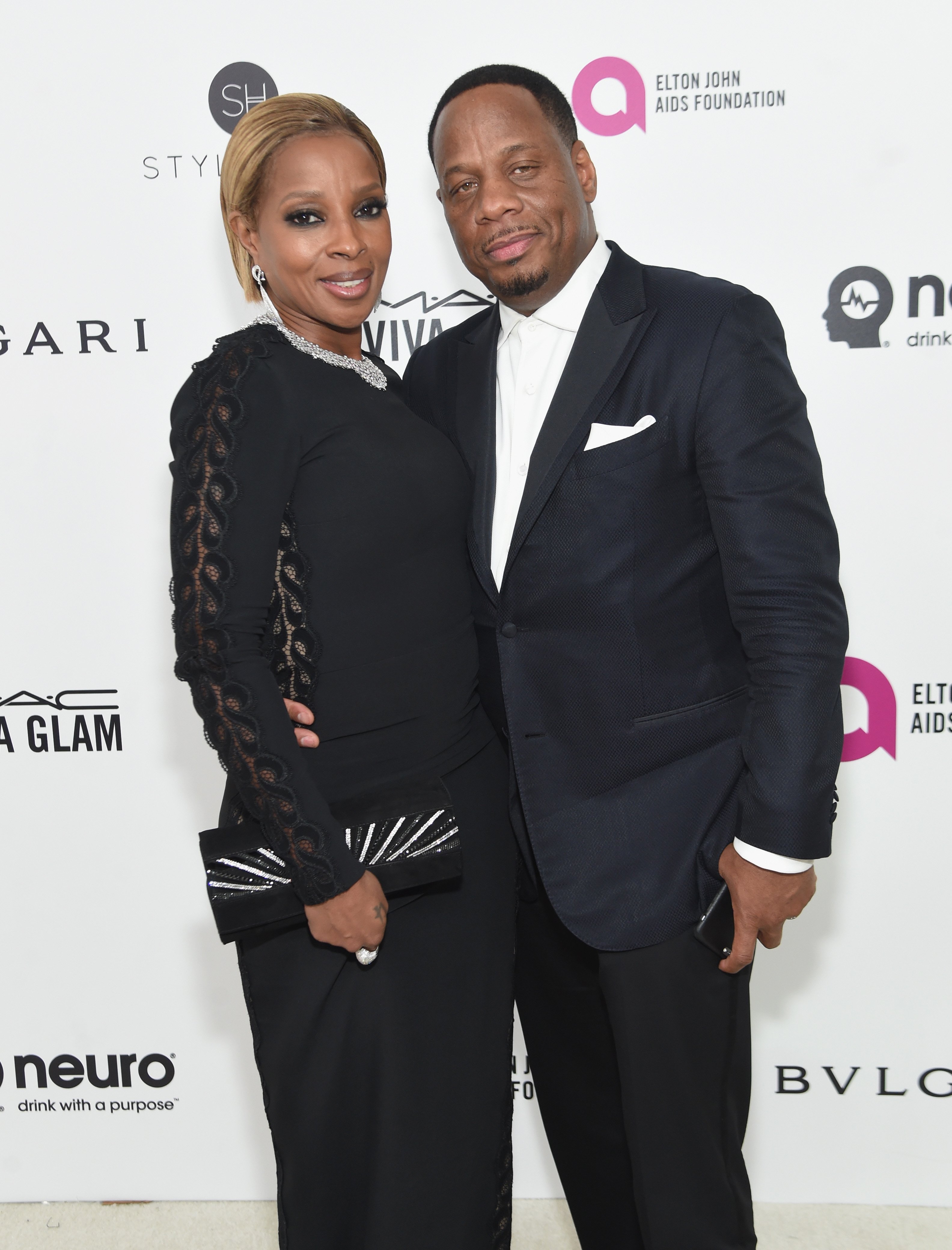 The divorce was finalized in June 2018, putting an end to 13 years of marriage.
Blige, who often sings about heartbreak, got to relive it firsthand, and still, she says she finds it therapeutic to sing about lost love. "To travel back and to relive something again and not have it drive you crazy is a true gift from God," she explained.
However, Blige doesn't shy away from admitting that she found her peace with the divorce until last year. She explained:
"I think that I realized that no matter what comes to me, no matter how big or bad it is, I have to keep moving, I have to keep living. I said, 'No, I'm not going to stay in this marriage. I'm out of here.' That's what thriving is about."
PUTTING HERSELF FIRST
Now, Blige is focusing on being happy and grateful with herself, "just enjoying my own company, me by myself most of the time," she said.
To achieve that, she's been keeping a positive mindset and has developed a healthier lifestyle by working out, eating right, and treating people with respect. But that doesn't mean there's no place in her routine for the fun things.
"I have fun too, don't get it twisted," she said. "I go out with my friends. I laugh, I joke, I have wine. I do all of that."
And while she focuses on herself, Mary is also sorting through the line of men trying to get her attention. "There's a lot," she confessed.
But after going through a divorce, and being betrayed, Blige is taking her time when it comes to men.
"I'm very selective," she confessed. "I've been in a bad relationship. So, if it's not worth it, it's not worth it."
Mary J. Blige will be headlining—for the 15th time—the 25th Annual Essence Festival in New Orleans next weekend.