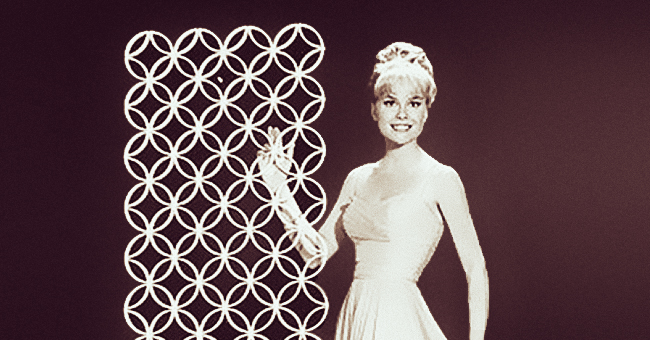 Wikimedia Commons
Life and Death of 'Hazel' Actress Lynn Borden
Read about Lynn Borden, the actress who is most famously known for playing Barbara Baxter in the classic American sitcom, "Hazel."
"Hazel" is a 1961 comedy series which revolved around the veteran actress, Shirley Booth who played the titular role of Hazel. She played the maid of the Baxter family and was famously known for her on and off gimmicks with her boss, Mr. Baxter.
STARRING IN "HAZEL" AND "FROGS"
When the show stopped airing on NBC, it was picked up by CBS who then decided to leave out Mr. and Mrs. Baxter and so have Lynn Borden and Ray Fulmer play the lead characters.
That, they said was so the show could appeal to a much younger audience. The show remains one of Borden's most recognized works even long after her demise. She played the role of Barbara Baxter alongside Ray Fulmer who played her husband, Steve Baxter, till the show came to its ultimate end in 1966.
Borden went on to star in numerous other films including as Jenny Crockett in the 1972 American horror film, "Frogs," as Peter Fonda-Adam Roarke in "Dirty Mary Crazy Larry," and many others. Her numerous laudable acts have had her immortalized in Hollywood, and till now, the media still regards her as a talented actress, model, and artist.
She was indeed an avid lover of the arts and was famously known to be a painter and a singer. Aside from that, Borden had a unique love for frogs and elephant figures and would collect numerous figures of them.
The latter stemmed from her artist father's love for the majestic creature and the former, a result of her role in "Frogs." The beautiful actress divulged that she got so many frog figures from fans while she was on a promotional tour for the movie.
The Detroit native beauty married twice during her lifetime. In 1958, she tied the knot with Chris Borden, but the union was short-lived, and the couple parted ways in 1963, having spent some five years together.
Her second marriage was to Roger Brunelle in 1982, nearly two decades after her divorce from Chris. She stayed married to Roger Brunelle till her demise.
Borden's demise came on March 3, 2015, when she was 77 years old. It was from complications of a long time running illness. She had no children but was survived by Roger Brunelle, her husband, and Steve Fryse, her brother.
May her soul rest in peace.
Please fill in your e-mail so we can share with you our top stories!