George Clooney's Wife Amal Turns Heads in Venice
41-year-old attorney and wife of George Clooney, Amal Clooney dons an eye-catching, tongue wagging, breathtaking outfit in a public appearance in Venice.
Famous for her elegant spin when it comes to vacation apparels, the wife of Hollywood's star doesn't miss a second to flaunt her beauty.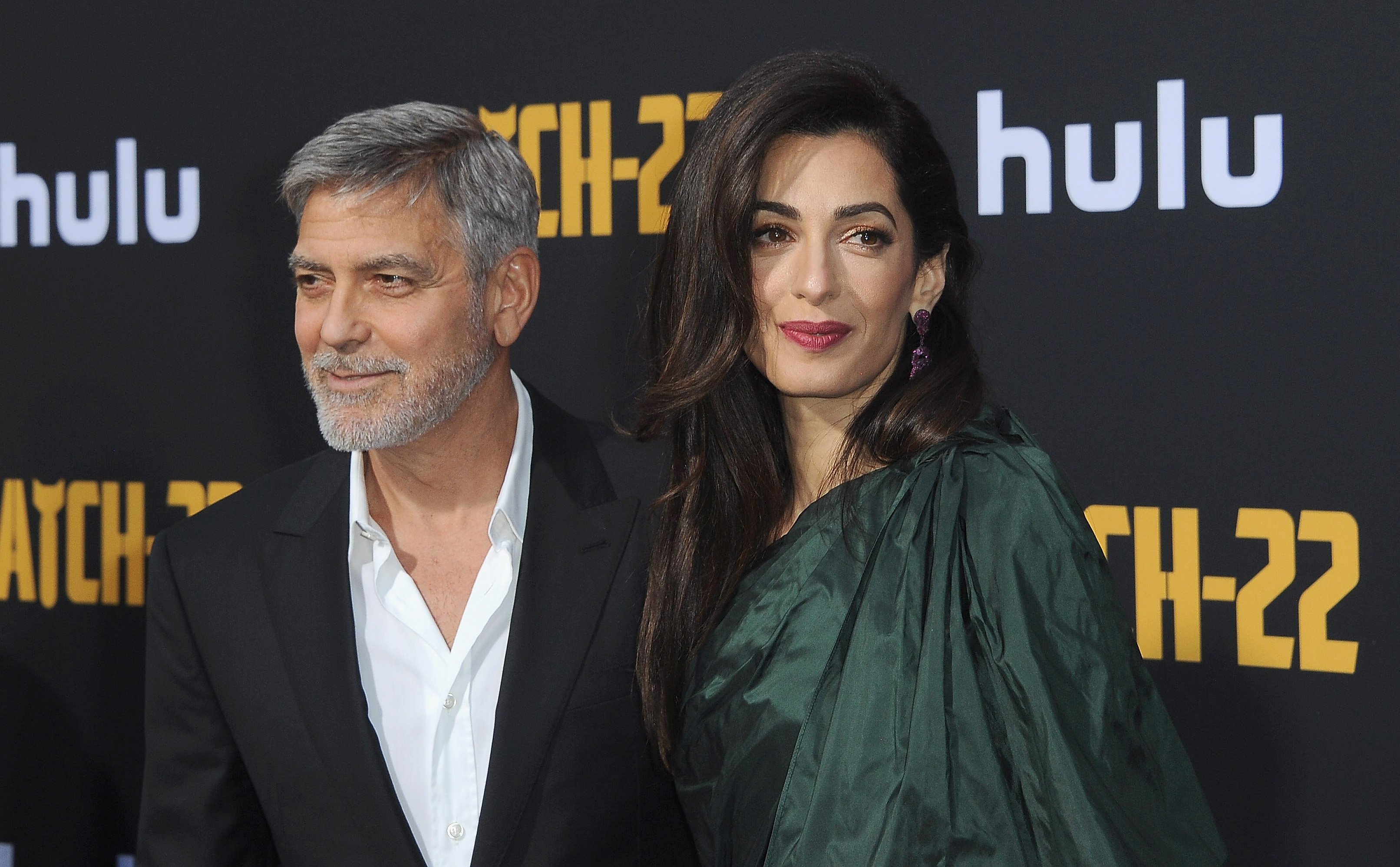 Recently, Amal selectively graced the streets of Venice with her fashion expertise. The beauty appeared in a white mono-sleeve dress, alongside a matching color bag, which was silvery encrusted.
She wasn't slacking in her quest to serve it detailed, hot, and precise! The legal practitioner accessorized with black dangling earpieces, and a black oversized beach hat.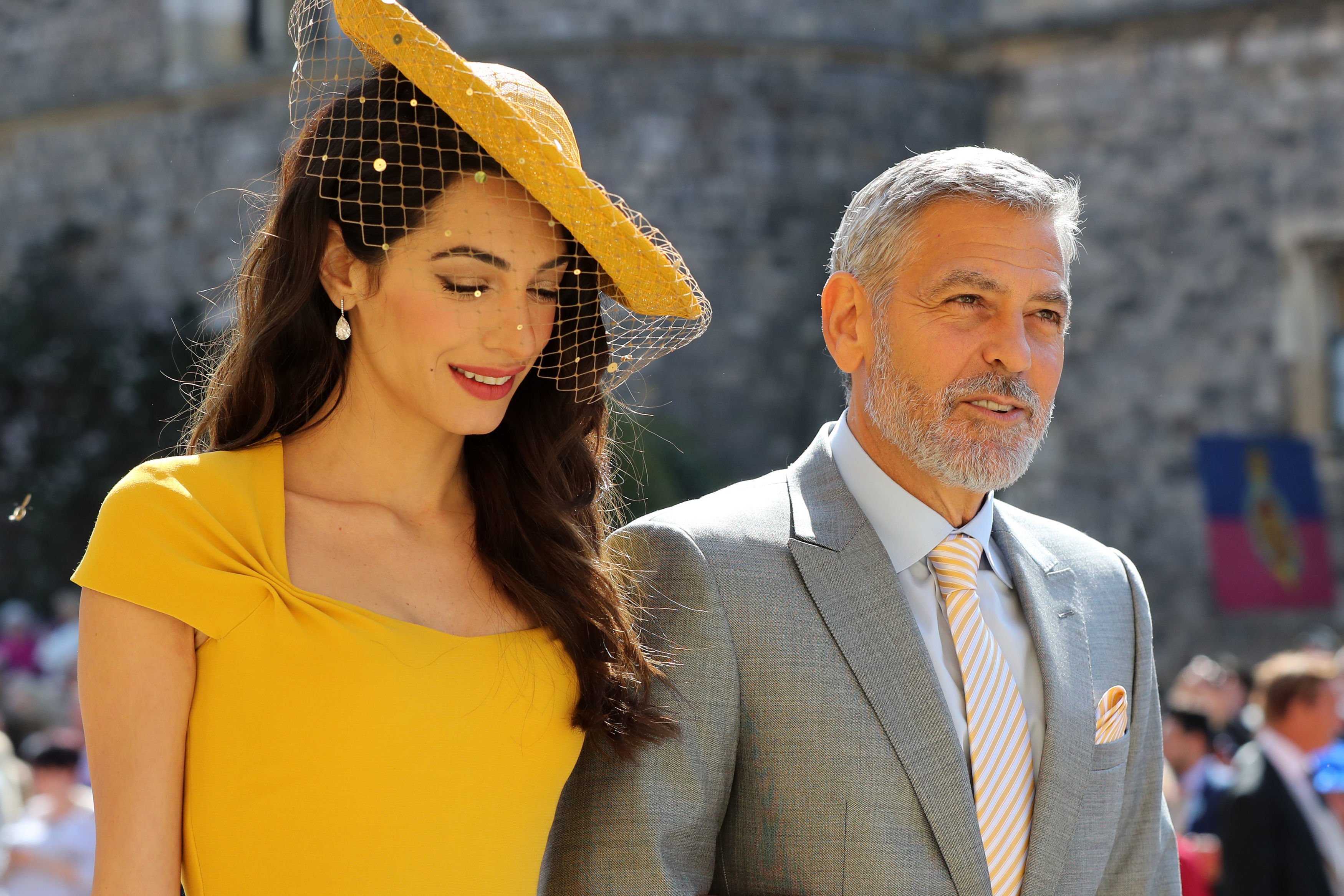 Not forgetting her dark-colored shades to keep the sun out. Not bad, Amal! What served as the icing on the cake was the nude crisscrossed strap on sandals. 
Mr. Clooney didn't intend to be left behind, as he firmly holds on to his beau. He opted for a casual collar shirt and white-chinos pants. The movie star crowned his look with a pair of suede loafers. 
George and Amal Clooney are living their best lives in Italy! 🇮🇹https://t.co/LoVMPUIzoy

— Entertainment Tonight (@etnow) June 28, 2019
Amal's fashion jolted the onlooker's memories back to when she and George said: "I do's." Her stunning dress oozed of the same elegance as her wedding clothes. What's more? The couple who locked hands at their recent appearance, looked the same way when they were photographed after their civil ceremony back in 2014.
This time, it was not for a honeymoon or a wedding reception, but the two lovebirds were sharing their invaluable bond with the public just after enjoying a couples getaway in Venice.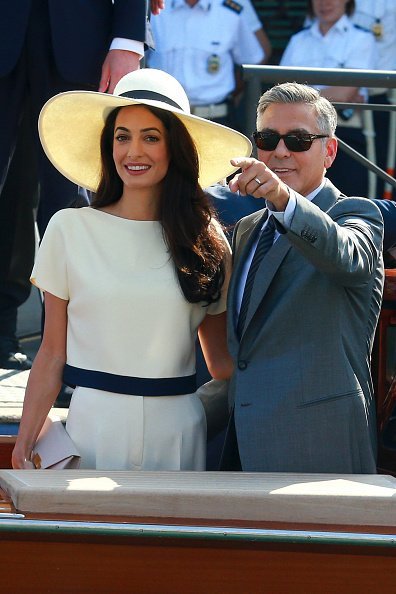 They chilled in one of the most beautiful locations, the Belmond Hotel Cipriani which costs about $2000 to lodge. What a sweet way to rekindle their flame!
Although both partners have been married for about four years, and they share two kids, the actor is stopping at nothing to shield his beau, as he is captured trying to place his arms around when they got on a boat ride.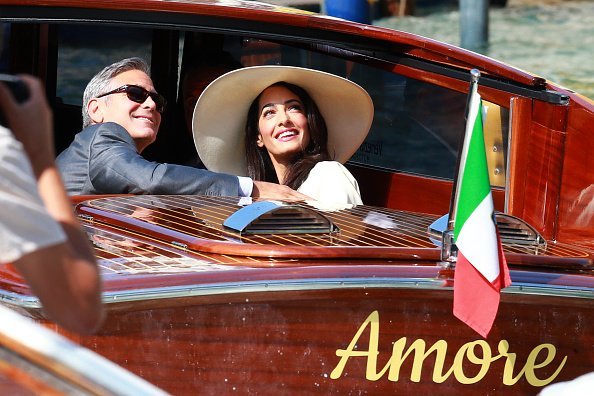 They made their way through the water, to board a helicopter to a destination unknown, but while we are unaware of their next travel site, one glaring thing is that the lovers are doing a good job reigniting their sparks.
The human rights activist is a clear depiction of beauty with brains!