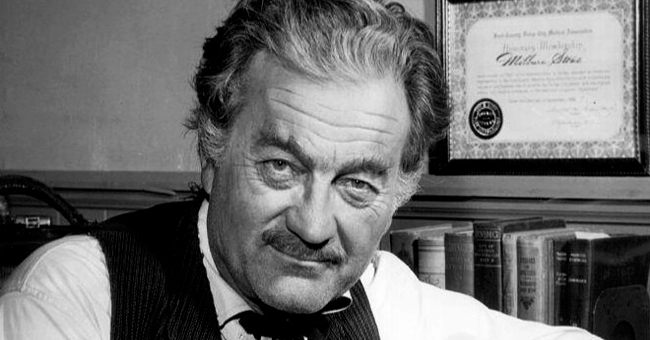 Source: Wikipedia.
Life and Death of the Iconic 'Gunsmoke' Actor Milburn Stone

Milburn Stone may have retired acting shortly after "Gunsmoke" got canceled, but it marked the end of a successful career that spanned almost four decades.
Born Hugh Milburn Stone, his casting in the 1955 television series, "Gunsmoke" made Milburn a household name. The show ran for 20 years, a time during which Milburn became synonymous with his character, Doc Adams.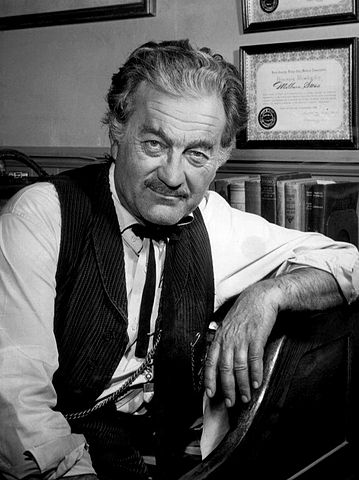 Milburn Stone in 1959. | Source: Wikimedia Commons.
Having turned down a congressional appointment to the US Naval Academy, a young Milburn instead decided to get into acting and joined a touring theatrical company. It became the beginning of successful four decades in showbiz.
Milburn's screen career dated back much further than his casting in "Gunsmoke" to the 1930s. His first two credited roles came in the two 1936 feature films, "China Clipper" and "The Three Mesquiteers."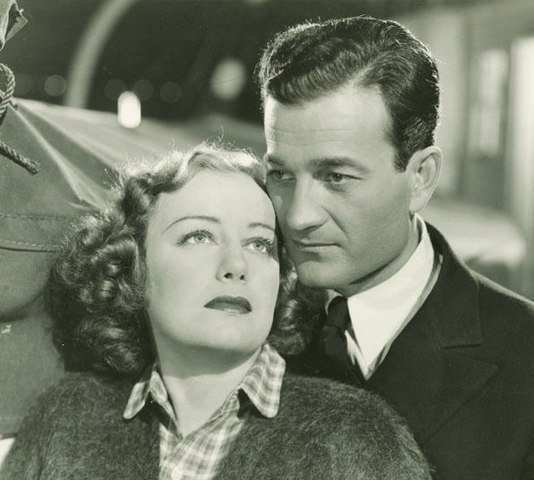 Judith Allen and Milburn Stone in Port of Missing Girls in 1938. | Source: Wikimedia Commons.
Various bit roles followed until Milburn notably appeared alongside Marjorie Reynolds and Tristram Coffin in the 1940 espionage comedy movie, "Chasing Trouble." The same year he divorced Jane Garrison, whom he married in 1939. They remarried again in 1941 and remained together until Milburn's death.
Three years later Milburn got signed by Universal Pictures whereafter he became a regular face on television. In 1945 he landed a starring role in "The Master Key" followed by roles in films like, "Danger Woman," "Heading to Heaven," "Train to Alcatraz," and "The Fireball" before he got cast in "Gunsmoke" in 1955.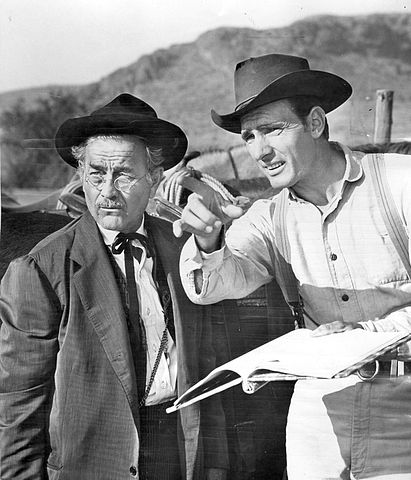 Milburn Stone and Dennis Weaver in "Gunsmoke" in 1961. | Source: Wikimedia Commons.
By then the nephew of Broadway comedian Fred Stone had already amassed close to 170 acting credits, in television and mostly film.
Milburn remained the wry but compassionate Doc Adams of Dodge City throughout the series' 20-year run and appeared in all but seven episodes.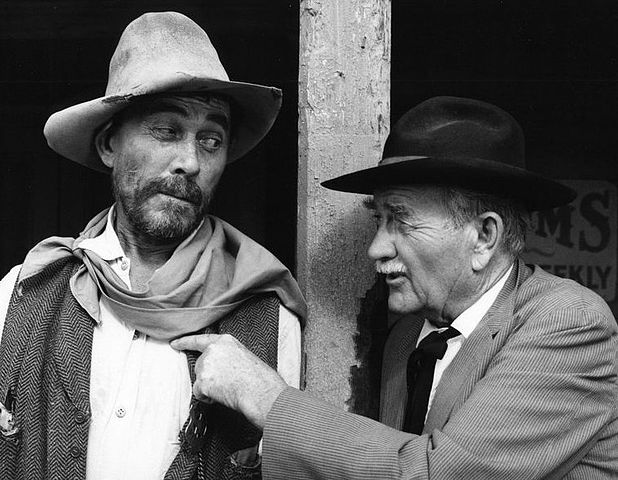 Ken Curtis and Milburn Stone in "Gunsmoke" in 1974. | Source: Wikimedia Commons.
His dedication to his character paid off in 1968 when Milburn won an Emmy while he also made appearances in shows like "Dragnet" and "Racket Squad" during his time on "Gunsmoke."
A heart attack in 1971 had Milburn take temporary leave for health reasons, but he returned and stayed until the show ended in 1975.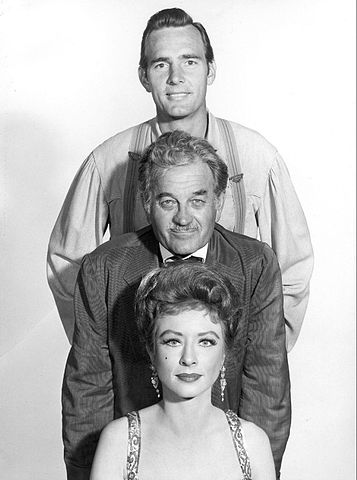 Dennis Weaver, Milburn Stone, and Amanda Blake in "Gunsmoke" in 1960. | Source: Wikimedia Commons.
With the end of "Gunsmoke" also came Milburn's retirement to his ranch, whereafter he got awarded an honorary doctorate in Dodge City, Kansas, from St. Mary of the Plains College.
But five years after Milburn retired, he died at the age of 75 of a heart attack in Scripps Memorial Hospital in La Jolla, California on June 12, 1980.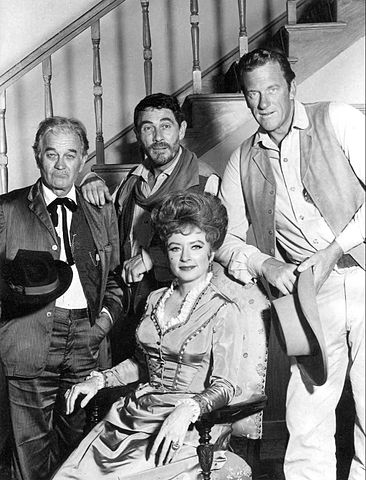 James Arness, Ken Curtis, and Milburn Stone. Seated: Amanda Blake as "Miss Kitty" Russell. Main Cast of "Gunsmoke" in 1967. | Source: Wikimedia Commons.
Similar to the late iconic actor Milburn, one of his co-star's on "Gunsmoke" also had an extraordinary career.
In April 2019, the Academy Award-winning filmmaker, Ron Howard announced the news of his father's passing. The late Rance Howard rose to fame when he appeared in shows like "Bonanza" and "Gunsmoke" while he went on to have an awarding winning career in acting and directing.
Please fill in your e-mail so we can share with you our top stories!