Matt Roloff Responds to Fan Who Asked if People 'Bug' Him in Public
Matt Roloff proved that he is more than open to having conversations with fans when he calmly responded to a question about getting "bugged" in public. 
Matt, 57, shared a short video clip from an airplane on Friday as he traveled out of Portland Oregon. He said he was heading to "a series of meetings and speaking engagements [sic]." 
One fan commented directly to Matt, asking, "Do people bug you when your in public like this when u just want to relax [?]" The post is found below. 
After commending the fan for posing such a "good question," Matt gave a thoughtful response. "Not most of the time," he revealed. In some instances, he explained, a fan's timing is off, such as when his mouth is full of food. 
Rarely, some people will even interrupt an important conversation and be "demanding." Typically, though, "most folks are respectful and polite." Luckily for them, Matt is often more than willing to take a selfie with them.
He repeated that "sometimes it's just not the right time," but more than often the family tries to please their fans. The commenter responded by thanking Roloff and saying that they hope to visit the farm. 
Matt replied by playfully asking the person what's wrong with them for being so close and not having visited yet. The runnings of the farm and the drama among the Roloff family is no secret. 
They share their lives on TLC's "Little People Big World." Last season saw Matt's ex-wife Amy Roloff confirm her decision to sell her half of the farm, a major turning point for the family. 
In February, there was speculation that Matt would be the one leaving as he spent more time with his girlfriend Caryn Chandler. He had said he was going to visit Oregon for a "few weeks."
Matt and Chandler still haven't gotten engaged, but have been together for about two years now. However, a new book from ex-wife Amy alleges that the two were messing around while she and Matt were still married. 
In the book, "A Little Me," the 54-year-old reportedly claims that Chandler and Matt had "more than just a working relationship or friendship." There were "messages, pictures [...] that should not have been shared between people who just worked together and were still married to other people."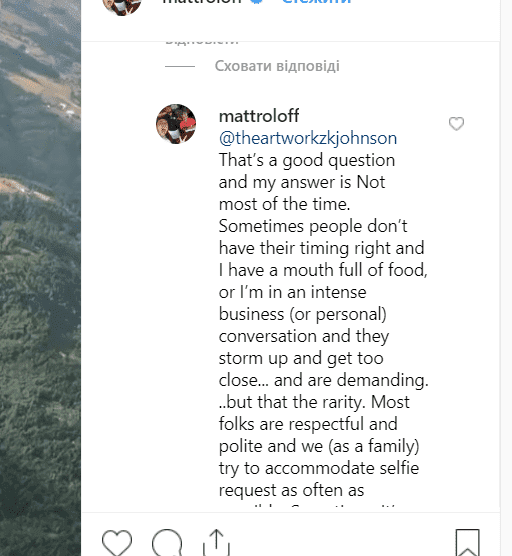 Amy said that in hindsight she believes she should have said something immediately, but was too "ashamed" at the possibility of what was going on right in front of her eyes and in her home. 
Matt and Amy were married for 27 years and share four children. Chandler worked on the farm for about a decade before their split. Just last month, she enjoyed some time in Hawaii with her new partner.
Alongside Matt's granddaughter Amy, the three of them enjoyed time off at the Four Season Resort in Hawaii. Chandler shared sweet photos of them having fun at the beach with the little one and they sure looked happy. 
Amy has also moved on to a new love in boyfriend Chris Ralek. It's good to see that both parties can find new companions to share their life with and can still keep their composure and positive attitudes towards fans.