Tori Spelling's Son Liam Had a Sad Reaction to Being Body Shamed Online
American actress Tori Spelling and actor Dean McDermott's son Liam was bullied online by ruthless body shamers. However, Dean was not the one to hold back from speaking up against it. 
If there is one thing that gets on McDermott's nerves, it's the internet trolls who victimize his family. So it was only natural for him to clap back when online body shamers targeted his beloved son.
When Spelling posted a photo of their family on social media in January, commentators went on to write that their kids are "fat" and that they look "terrible."
We cannot even imagine how hurt the kids must have felt after seeing those mean comments about them.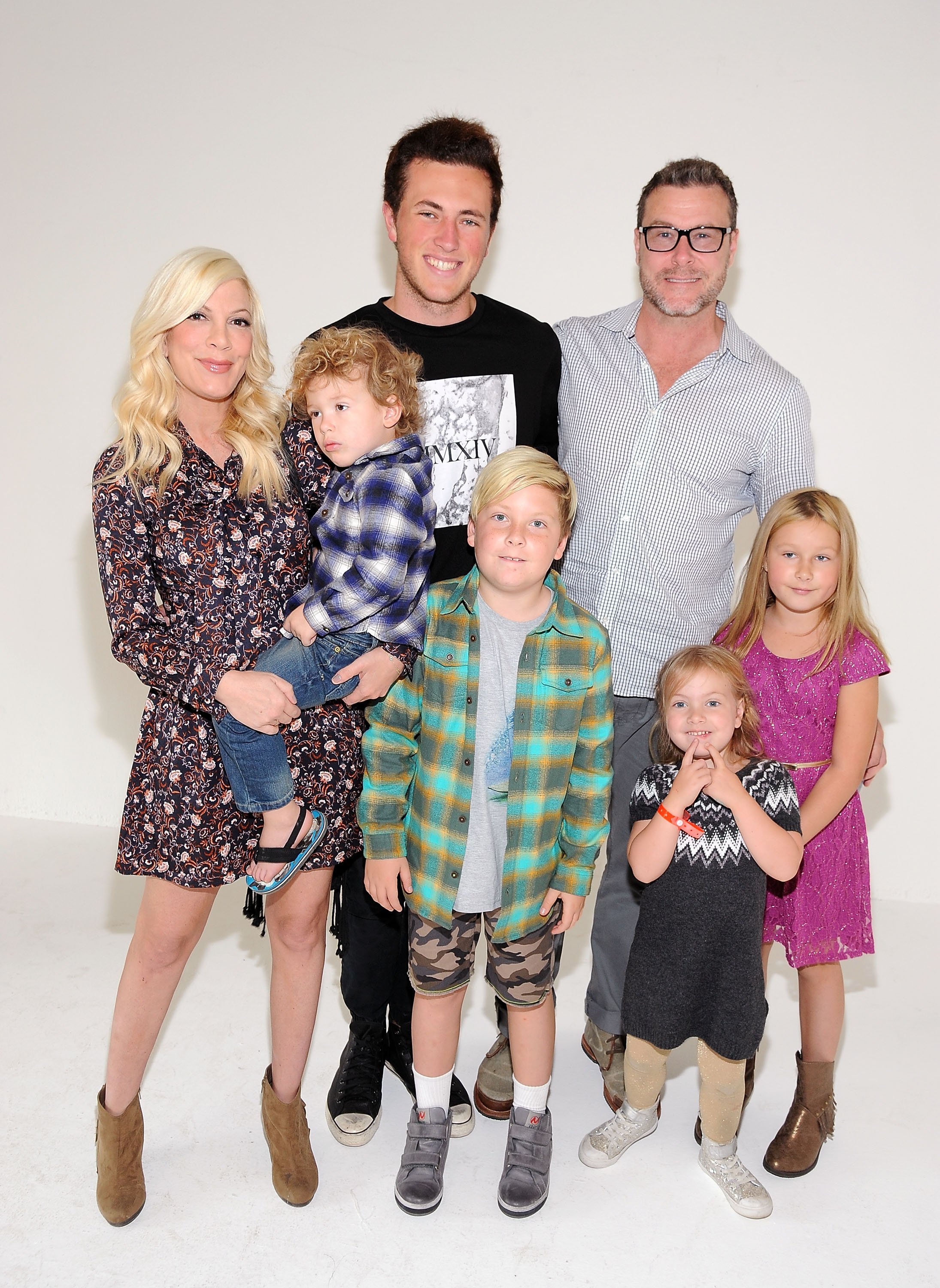 After seeing those hateful comments, the father-of-five clapped back at the haters at once. He said:
"I am absolutely horrified and disgusted by the comments being left about my children. Body shaming and bullying my children??!! What is wrong with you people??!!"
Body shaming is quite common on social media and it is sad to see that even little kids are not spared of people's wrath. 
LIAM WAS HEARTBROKEN AFTER SEEING THE HATEFUL COMMENTS
On an episode of his new podcast "Daddy Issues", McDermott opened up about how his oldest son Liam was hurt after seeing those disgusting comments. 
 "Liam picked it up, and that's when I really went ballistic, because it's like, you know, it's gonna happen. He said, 'Dad, am I obese?' I said, 'Look buddy — there's some sick people in the world … and they need to do stuff like this. They need to say bad things about people.'"
The concerned father tried his best to console his son and told him that the negative messages reflect how the mean commentators are as human beings.
"'Think about it, son. You have a busy life. You have school, you got sports; do you think you have time to go on Instagram, scroll through the people that you're following, and make a negative comment about somebody?' I said, 'No, you don't. You don't, and if you did, you'd fill your time with something else. So think about how sick these people are that they have to do that.'"
Hopefully, the kids have realized that some people are just mean and they have nothing better to do with their lives. 
MCDERMOTT RECENTLY SLAMMED TROLLS WHO CRITICIZED HIS WIFE
McDermott is clearly very protective when it comes to his family. Previously, he fired back after his wife was criticized for posting a photo where she posed in a bikini with her "BH90210" costars.
Spelling and her costars, Jennie Garth and Gabrielle Carteris, were trolled for releasing the photo where they are all clad in swimsuits.
One of the comments caught McDermott's eye and he was quick to reply with a powerful message.
"I love how you haters have private accts!! Let's see what you trolls look like ya cowards!!!" he wrote.
 No matter what they do, haters will never stop from sharing their hurtful opinions but McDermott will always have his family's back.