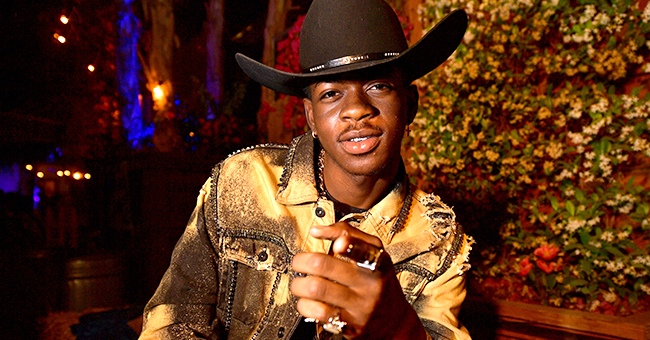 Getty images
'Old Town Road' Rapper Lil Nas X Appears to Come out as Gay on Last Day of Pride Month

Lil Nas X just topped off pride month by coming out as gay on its last day. The rapper shocked fans who responded to his tweet, saying that he thought he made it obvious.
The famous "Old Town Road" rapper came out as gay over the weekend, and his fans were very surprised. While he acknowledged that coming out may change the way people look at him, it doesn't matter to him at all.
Staying True to Himself
"Some of y'all already know, some of y'all don't care, some of y'all not gonna [support me] no more, but before this month ends, I want y'all to listen closely to c7osure."
His single "C7osure" is a tribute to the LGBTQ community and opens with the lines of "True say, I want and I need to let go, use my time to be free."
A "No Regrets" Life
The lyrics then become something deeper, which goes on to say that he doesn't want to regret anything when he's old, and so he has to break free.
"Ain't no more actin', man that forecast say I should just let me grow/No more red light for me baby, only green, I gotta go. Pack my past up in the back, oh, let my future take ahold/This is what I gotta do, can't be regrettin' when I'm old."
When people started reacting to his tweet, he made a follow-up, saying he thought he made it obvious.
His Rise to Fame
Lil Nas X first rose to fame with his song "Old Town Road," which was a unique mix of rap and country music. While he was controversially removed from the Top 1 of the Country Music Charts because they deemed it "not country enough," he eventually topped the pop charts at number 1.
With new music on the way, we just have to wait and see if it'll be as successful as his first hit.
Congratulations, Lil Nas!
Please fill in your e-mail so we can share with you our top stories!