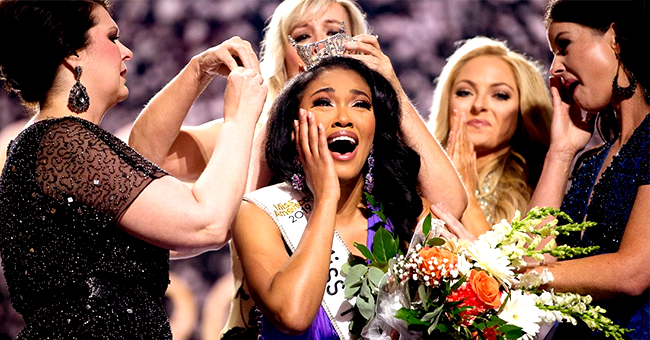 Twitter/CNN
23-Year-Old Teacher Becomes First Black Woman to Be Crowned Miss Tennessee

Brianna Mason makes history as she becomes the first black woman to be crowned Miss Tennessee. She is the first African-American woman to win the title in the pageant's 80-year history.
Brianna Mason is headed to this year's Miss America competition, making her the first Black woman to represent Tennessee in the pageant. She now joins the historic list of black women pioneering the change in the pageantry scene in the country, wherein for the first time ever, the trio of Miss America, Miss USA, and Miss Teen USA are all black women.
Discrimination in the Pageant Industry
With pageants dating back to the 1920s, they used to ban women of color from participating. While they slowly changed these rules, there were still many objections and frustrations about it.
In the past 50 years, more black women have participated in these competitions, but rarely did they ever win.
In 1983, the first black Miss America, Vanessa Williams, won. The next was Miss USA Carole Anne-Marie Gist in 1990, and then Janel Bishop as Miss Teen USA in 1991.
A Shift in the Pageantry Scene
However, this year proves that change can definitely happen, and all reigning queens are of African-American descent.
This year, Miss USA 2019 is Cheslie Kryst, a lawyer who does pro-bono work for prisoners. Miss America 2019 is Nia Franklin, an opera singer and arts advocate. Miss Teen USA 2019 winner Kaliegh Garris competed with her natural hair, silencing her critics by winning the highly coveted title.
Now, Miss Tennessee Brianna Mason aims to give black women the stage yet again, aiming to win the Miss America title later this year.
Please fill in your e-mail so we can share with you our top stories!