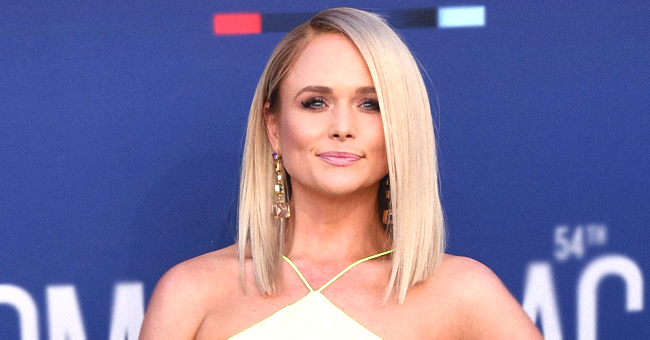 Getty images
Miranda Lambert Spotted Celebrating World Pride Day with Husband Brendan McLoughlin

The country music singer and her husband of five months were seen heading to the World Pride Day parade in New York City, accompanied by a group of friends.
35-year-old Miranda Lambert and her NYPD officer husband 28-year-old Brendan McLoughlin showed up in support of the LGBTQIA+ community for the 50th anniversary of the Stonewall riots on June 30, World Pride Day.
The couple, married since January, appeared in good spirits during their outing, proud to count themselves as allies to the community. Lambert wore a cap with the word "Pride" written on it in rainbow letters.
Lambert took to her Instagram account to share some pictures of herself, her husband, and two friends during the celebrations, captioning it "Happy Pride Y'all!
Fans of the star in social media were delighted to see her come out in support of the community, and they left many comments in response to the post to let her know about it.
"Thank you for this. I'm a HUGE country fan but also an ally & whenever an artist shows support of the LGBTQ+ community, it warms my heart," a touched user wrote.
"As a gay country fan/someone in the industry, this was a lovely surprise from one of my favorite artists/writers. Happy Pride!" another user added.
Several fellow country music artists also replied to Lambert's expression of support on her feed, including Karen Fairchild, Maren Morris, and Shane McAnnally.
The "Got My Name Changed" singer was just one of the many celebrities that were spotted in the Big Apple to mark the occasion, which included Alicia Keys, Lady Gaga, Donatella Versace, Vanessa Williams, among others.
Lady Gaga, strongly associated with the Pride movement since the early years of her career, gave a performance in front of the Stonewall Inn, where the riots started five decades ago, kicking off the LGBTQIA+ movement in the US.
"It is said that those who threw the first brick on that historic night were members of the trans community," the "Born this Way" singer told Huffington Post.
"And while we have made tremendous progress, we find ourselves also at a time where attacks on the trans community are on an increasing rise each day. I will not tolerate this," she added.
Please fill in your e-mail so we can share with you our top stories!