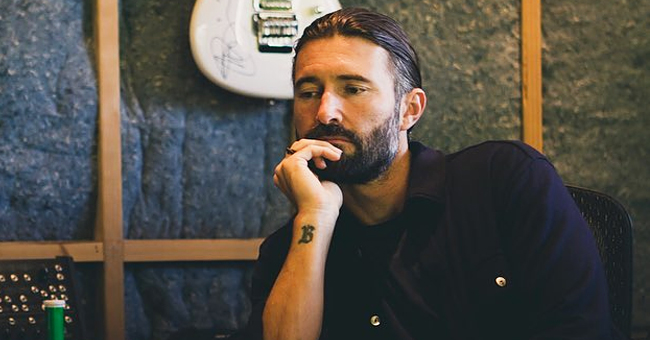 instagram.com/brandonjenner
Caitlyn Jenner's Son Brandon Reveals He's Sometimes Almost 'Ashamed' of His Last Name
Brandon Jenner from "Keeping Up With The Kardashians" speaks about the challenges he faces in his career because of his surname, "Jenner."
The American Singer, popularly known for his appearance in the American reality show, "Keeping Up With The Kardashians," was born on the 4th of June 1981 to Caitlyn Jenner (born as William Bruce Jenner) and Linda Thompson in Los Angeles, California.
Brandon's siblings include, Kylie Jenner, Casey Jenner, Kendall Jenner, Brody Jenner, Burt Jenner, Khloe Kardashian, Kim Kardashian, Kourtney Kardashian, and Erin Foster and Rob Kardashian
Brandon got married to his longtime friend, Leah Felder in Hawaii on the 31st of May 2012 and three years later on the 22nd of July 2015, they had their first child, Eva James Jenner.
Asides their marital status, Brandon and Leah are partners, as they discovered their music form, the American based indie pop group, "Brandon and Leah" in Malibu California.
Although the couple was once signed under "Warner Bros Records," they became independent after their hit song, "Show Stopper" was used as the theme song on E! Entertainment's "Kourtney and Kim Takes Over Miami."
The couple is, however, concerned with a present challenge in their career as Brandon unveils that he struggles within the music industry because of his famous last name.
Contrary to the opinion that having a famous name would increase the chances of success for Brandon Jenner in the music industry, he has faced a series of unfortunate occurrences with people rejecting his music.
And this often happens because he is the son of the famous "Bruce Jenner" who is now called Caitlyn Jenner, because of her gender transition.
The singer admitted to having enjoyed some privileges while growing up as a result of his Olympian last name "Bruce Jenner." But as time passed and Bruce became Caitlyn, things took another turn for Brandon as people started to view him as "an overprivileged kid, who didn't struggle with anything in his life."
Brandon continued to explain that he, like every human being, has had to deal with challenges. He said,
"I've struggled just like a lot of other people in different ways, on an emotional level."
Brandon and Caitlyn have had some issues in their relationship and Caitlyn hasn't been close to some of her kids.
Please fill in your e-mail so we can share with you our top stories!