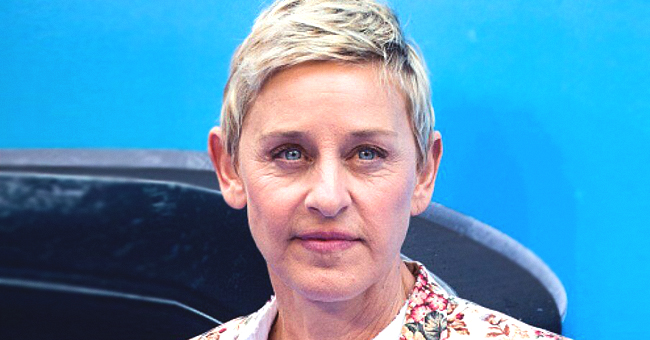 Getty images
Here's How Ellen DeGeneres Was 'Asked to Move out of the House' When Her Dad Learnt She Was Gay
The TV talk host, Ellen DeGeneres admitted to Oprah in an interview, how devastating it was when her father became aware of her sexual orientation.
The late 90s saw Ellen's rise to stardom, with her first debut comedy drama, likewise her public declaration of being gay. Her personality made her lovable, and it garnered several fans, and critics alike.
However, the talk show host claimed that her father, Elliot Everett DeGeneres, was not having any of it. She stated that he was opposed to the idea of her being gay; he even asked her to move out of the house.
In the revelation, she expressed the measures taken by her father and stepmother to ensure that she was away from the house, as she had two step-siblings whom they didn't want to be affected.
Ellen who has got nothing but love for her old man talked about how much she admires him and that he was "overprotective" of her and did not want her inflicting pain on herself, so he tried to raise her to be subtle with her opinions and talk less.
Although she maintains a healthy relationship with her parents, after her dad's death was when she spoke about him at length on the show.
Her mother, whom she is still attached to, has appeared on the show, while her dad just loved the program and watched from home!
Even though both parents got separated at Ellen's teenage years, the TV star found a way to manage the relationship with her parents, from both ends.
Ellen has proven to be astute in handling her family affairs even though she's full of humor. Married to her partner, Portia de Rossi, for over a decade the duo appears to be waxing stronger by the day.
Apart from family life, she has managed to carve a niche for herself and is seen as an inspiration to many as she fiercely, boldly, and stylishly rocks on her sexuality regardless of people's opinions.
Ellen may have been shunned at and discriminated by even her loved ones, but she did not let that serve as a restraint, as she catapulted herself in her career!
Please fill in your e-mail so we can share with you our top stories!