Wikimedia Commons
Life of 'The Rifleman' Star Johnny Crawford after the Famous Show Ended

Johnny Crawford hit the big time at the age of twelve when he starred in the 1958 series, "The Rifleman."
It was as a child star that Johnny Crawford would meet the man who became his mentor, and who would have a huge influence on his career.
In the hit television series, "The Rifleman," Johnny starred as Mark McCain, the son of a Wild West rancher Lucas McCain. The character was played by actor Chuck Connors, who soon became Johnny's real-life surrogate father.
During the 1960s, Johnny frequently competed at rodeos as a former member of the Professional Rodeo Cowboys Association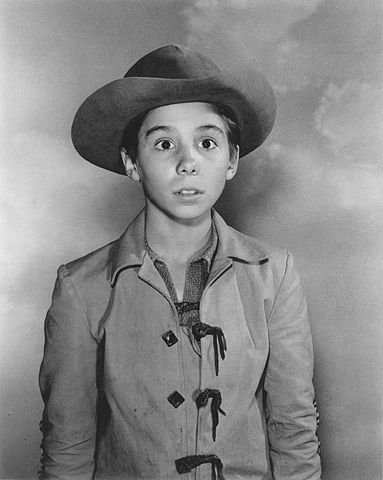 Child actor Johnny Crawford in "The Rifleman" in 1959 | Source: Wikimedia
MENTORED BY A MASTER
Chuck, a former baseball player, took Johnny under his wing after the series started and became his best friend and mentor, a relationship that lasted until the older actor's death on November 10 in 1992, at the age of 71.
Johnny's acting highly influenced by Chuck, a former professional basketball and baseball player. and he continued to build on his mentor's teachings long after "The Rifleman" ended in 1963.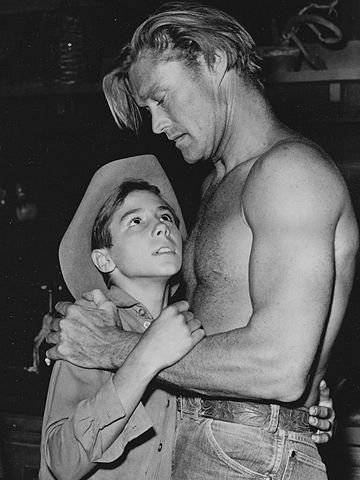 Johnny Crawford and Chuck Connors in "The Rifleman" in 1961. | Source: Wikimedia
LIFE AFTER "THE RIFLEMAN"
After "The Rifleman" Johnny landed bit roles in television shows such as "Mr. Novak," "Lancer," "Hawaii Five-O," and "William Tell," while he also starred in films that included, "The Restless Ones," "El Dorado," "The All American Cowboy," and "The Thirteenth Floor."
RIDING RODEO
During the 1960s, Johnny supplemented his income by riding competitively is rodeos, which he was qualified to do as a former member of the Professional Rodeo Cowboys Association. Starring in Westerns had paid off after all. Then, in the late 60s, he was drafted into the US Army.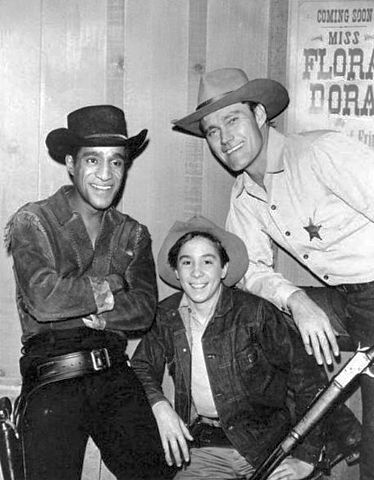 Sammy Davis, Jr., Johnny Crawford, and Chuck Connors - still from "The Rifleman." | Source: Wikimedia
JOHNNY CRAWFORD - POP STAR
After his military service ended, Johnny was faced with a challenge. Surviving being a child star and making the transition to being an adult actor is never easy, and in the interim, Johnny recorded a single, "Cindy's Birthday," which made him a pop icon, even as he struggled to land small roles after "The Rifleman's" end.
"Cindy's Birthday" launched Johnny's recording career which would score four Billboard Top "Cindy's Birthday" peaked at number 8, and his other hits, "Rumors," "Your Nose is Gonna Grow," and "Proud" placed solidly in the top 30.
JOHNNY CRAWFORD BANDLEADER
Johnny's love of music led him to head a vintage dance orchestra. His orchestra has been chosen to perform at the annual Art Directors Guild Awards shows at the Beverly Hilton, in Beverly Hills for 15 consecutive years, and is in demand at many A-list events in Los Angeles.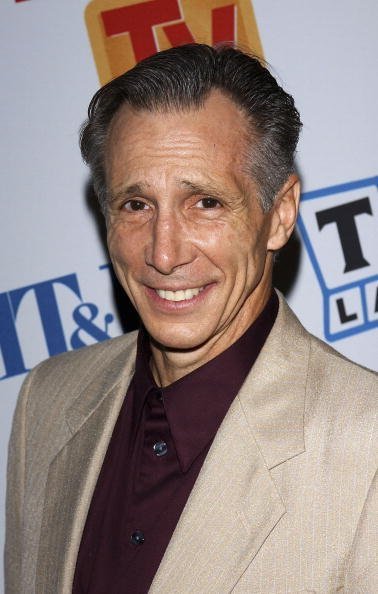 Johnny Crawford attends the Museum of Television and Radio Cocktail Party on September 9, 2004, at The Museum of Television and Radio, in Beverly Hills, California. | Source: Getty Images.
A PROLIFIC CAREER IN FILM
But Johnny's acting career was far from over. He went on to star in over 62 films and scored countless television appearances as a guest star. In 2019, a still-active Johnny starred in "Bill Tilghman and the Outlaws" with Robert Carradine.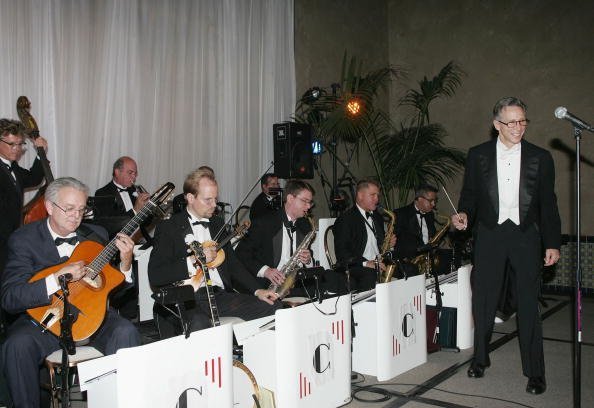 Johnny Crawford and his orchestra perform at the after party for Encore's "Bullets Over Hollywood" at the Roosevelt Hotel on October 20, 2005, in Los Angeles, California.| Source: Getty Images.
BATTLING ALZHEIMER'S
Then, in 2019, came the heartbreaking news. Johnny had been diagnosed with Alzheimers Disease at the age of 71. To help the family cope with the costs of his round-the-clock care, fellow former child actor, Paul Petersen stepped in.
Petersen is the founder of the non-profit that aids former child stars, A Minor Consideration, created a GoFundMe page on the family's behalf to help with the costs of Johnny's care after his Alzheimer's diagnosis.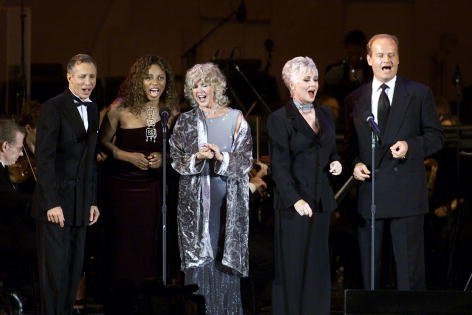 Johnny Crawford, Amy Keys, Connie Stevens, Shirley Jones and Kelsey Grammer at the Academy of Television Arts and Science's "Television Night at the Bowl" at the Hollywood Bowl in Los Angeles on August 26, 2001. | Source: Getty Images.
A HELPING HAND
Johnny's wife, Charlotte Samco, who he married in February 1995, cares for him at home and "the cost is steep." Paul wrote:
"For those who enjoyed Johnny's work and music over all these decades, here's a way to give back to Johnny Crawford."
It is a small thing to give back to the man who has spent the last 60 years of his life giving so much joy to so many through his music, and his acting.
The dreadful disease may eventually rob Johnny of his memory, but he will be forever remembered by millions as little Mark in "The Rifleman," and as a vibrant, much-loved musician.
Please fill in your e-mail so we can share with you our top stories!