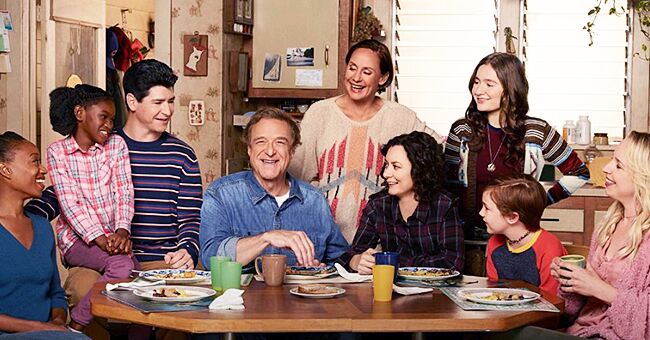 twitter.com/TheConnersABC
'The Conners' Fans Hope to Get Another Halloween Episode as the New Season Premiere Date Is Revealed
"The Conners" is back for more fun and laughs as they released the premiere date for their second season on September 24. Fans of the show expressed their excitement over the upcoming season.
The "Roseanne" spinoff series, "The Conners," is set to premiere on September 24, as released by the show's official Twitter. Season two will take off from the previous finale where Darlene (Sarah Gilbert), David (Johnny Galecki) and her new beau were caught up in a love triangle.
"We are proud to be continuing the story of the iconic Conners family," said Karey Burke, ABC's President. "The team is fearless in their willingness to tackle contemporary issues with humor and heart, and I have no doubt they will continue to outdo themselves."
Fans were quick to share their excitement over the ABC's comedy show return on Twitter, one even hoping for "another Halloween episode," and another calling it one of the good shows left uncancelled.
"This is great news!" one tweet read. "With each episode it got funnier! I'm glad there is more to come from the Conners!"
"The Conners" was created after the successful show "Roseanne" lost its place on the network due to Roseanne Barr's controversial racist remarks on Twitter. The reboot, however, includes the entire cast and crew, except for the comedy star.
John Goodman, 66, who appeared in both "Roseanne" and "The Conners" admitted on "Late Night with Seth Meyers" that he missed his former castmate and that they still keep in touch.
"We used to have a lot of fun on the show, and I really missed her this year," he said. "She gave up a lot so that we could do that show. She gave up all the rights to it, so we didn't have to call ourselves the 'Monners' or the 'Chonners.'"
After the incident, Barr withdrew her financial and creative rights over the series and signed it over to the producer, Tom Werner, whom she apologized to. However, the controversy just went downhill despite her sorry.
Please fill in your e-mail so we can share with you our top stories!