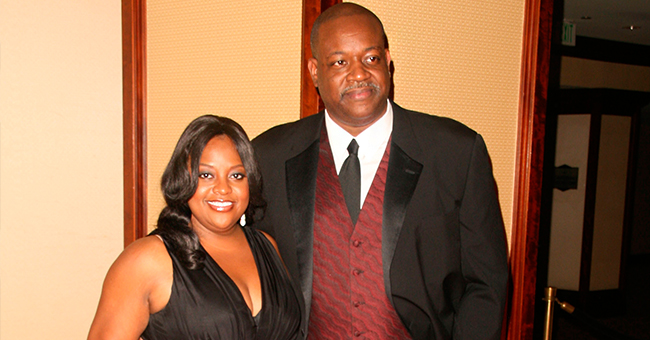 Shutterstock.com
Sherri Shepherd's Ex Allegedly Slams Claim That She Married Him out of Loneliness

After all the silence, actress and former "The View" show host, Sherri Shepherd's ex-husband has allegedly responded to some of the allegations that have been thrown his way over the years by his estranged wife.
Lamar Sally seems clearly tired and ready for some clap back! In an exclusive with TMZ, Sally recalled what a lovely marriage he had with Shepherd even though she has been preaching the opposite over the years.
LAMAR SALLY CLAPS BACK
Recently, the actress was on D.L. Hughley's radio show where she told the world she only married her ex out of boredom. Well, Sally must have felt hurt after hearing the hurtful words which he claimed are nothing but lies.
According to Sally, there was love in the marriage, and their son was also conceived out of love. He said,
"I will not have you lie that the only reason you married me and brought our son into the world was because you were lonely or horny. We had a good marriage, and our son was conceived out of love from both parents."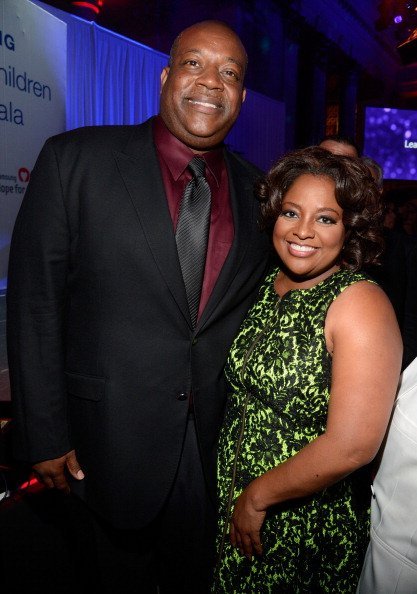 Lamar Sally and Sherri Shepard at the Samsung's Annual Hope for Children Gala in New York City.| Photo: Getty Images.
STOP TELLING LIES ABOUT OUR MARRIAGE AND KID
Sally did not stop there; he went further to say that he had kept quiet over the years as a result of the trauma he knew she suffered in her childhood. He, however, came forward because he needed to clarify what she said about how their son was conceived, which didn't sit well with him.
Sally also mentioned how much he'd been put through thanks to Shepherd slandering his character. He, however, ended the message saying he is praying for her.
"Go back to therapy and work on the real issues that are plaguing you and leave us alone ... and stop beings so bitter. I'm praying for you." Lamar Sally.
SHEPHERD'S INTERVIEW ON HUGHLEY
The clap back was as a result of Shepherd's recent interview on Hughley. The mother of one who has since disavowed her husband and son commented that she only married the "sorry-ass dude" because she was lonely during her early days on "The View."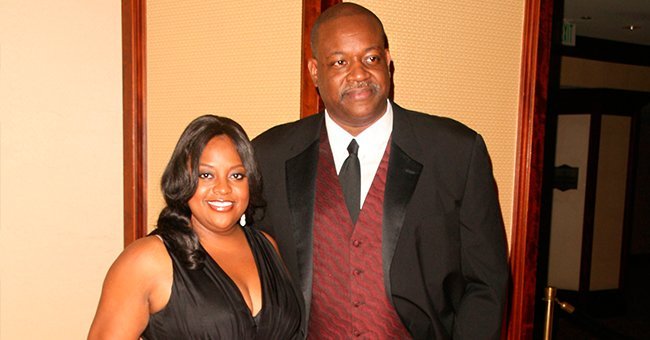 Sherri Shepherd and her ex husband, Lamar Sally.|Photo: Shutterstock.
This response was after the co-host of the radio show; Jasmine Sanders asked her why she married Sally after all the many warnings she got not to. Hughley also
recalled that
,
"The first time I saw him, I swear to God, I said, 'That's a sorry-ass dude.'"
WARNINGS FROM FRIENDS NOT TO MARRY LAMAR
Shepherd also stated that many of her friends including Steve Harvey, and Whoopi Goldberg warned her about marrying her ex with Goldberg even staying away from the wedding.
Sherri also took a subtle shade at Kym Whitley, saying Whitley was the only friend who attended the wedding and only did so because she got a free iPad and she was her bridesmaid.
TIMELINE OF THE NOW SOUR RELATIONSHIP
The former couple was introduced by a friend, Niecy Nash. This introduction later led to a relationship, and they got married in 2011. Less than three years after their marriage, Shepherd filed for divorce, and this led to their very nasty and publicized divorce.
It also led to a child support battle for their son, who was conceived by a surrogate. The actress was asked to pay a monthly sum of $4,100 in child support to her ex-husband.
Hopefully, someday, the exes can finally come to a cease-fire for the sake of their son.
Please fill in your e-mail so we can share with you our top stories!