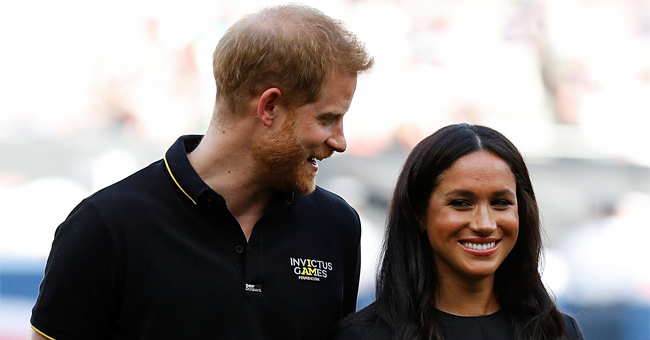 Getty Images
Fans Suggest Prince Harry Was 'Ignoring' Meghan Markle during Their Conversation at a Baseball Game (Video)
Prince Harry and Meghan Markle recently attended the first of two baseball games in London, but some fans believe that the Prince ignored her during the match.
The Duke and Duchess of Sussex watched the New York Yankees and the Boston Red Sox go head-to-head in the British capital as a way to promote the sport in the United Kingdom.
According to some fans, Meghan tried to strike up a conversation with her husband but failed to do so after he continued talking to a friend who was sitting right beside him.
A DEBATABLE SITUATION
One can only imagine what really happened that Saturday, but in the footage circulating online, Meghan can be seen trying to say something to Harry during the game.
However, while she is talking, the Prince doesn't seem to notice her and continues talking to his friend as the crowd cheered all around them.
Some fans believe that the Prince ignored her during the match
The "awkward" moment was noticed by Twitter user Janet Harry, who wrote: "Is it my imagination or is Harry ignoring her?" Another user, named Kristeen Izzio, quickly replied that the Prince tends to do it a lot.
NOT BOTHERED BY THE LACK OF A RESPONSE
But this is only speculation because, without any actual context, one can't say for certain that Harry intentionally ignored his wife. Perhaps he didn't notice that she was talking to him due to the noise the crowd was making.
Despite not getting a response from her husband, Meghan still smiled and watched the rest of the game with enthusiasm, which probably reminded her of the good times she spent in the United States.
PLENTY OF GIFTS FOR ARCHIE
Before the start of the match, the Royals had the opportunity to chat with pitchers CC Sabathia, from the Yankees, and Chris Sale, from the Red Sox, and were joined by members of the Invictus Games Foundation.
Their son, baby Archie, was not forgotten, as Harry and Meghan were presented with a Yankees shirt with the number 19, a small red bat and a cute Red Sox onesie.
Please fill in your e-mail so we can share with you our top stories!