Kate Middleton Hosts a Picnic for Children in the Back to Nature Garden at Hampton Court Palace
The Duchess of Cambridge, Kate Middleton, hosted a picnic for a few lucky children in her "Back to Nature Garden" at Hampton Court Palace. The fun-filled affair was complete with treasure hunt quest and insect spotting walk. 
Being a mother of three kids, Kate knows how to keep children engaged with fun activities.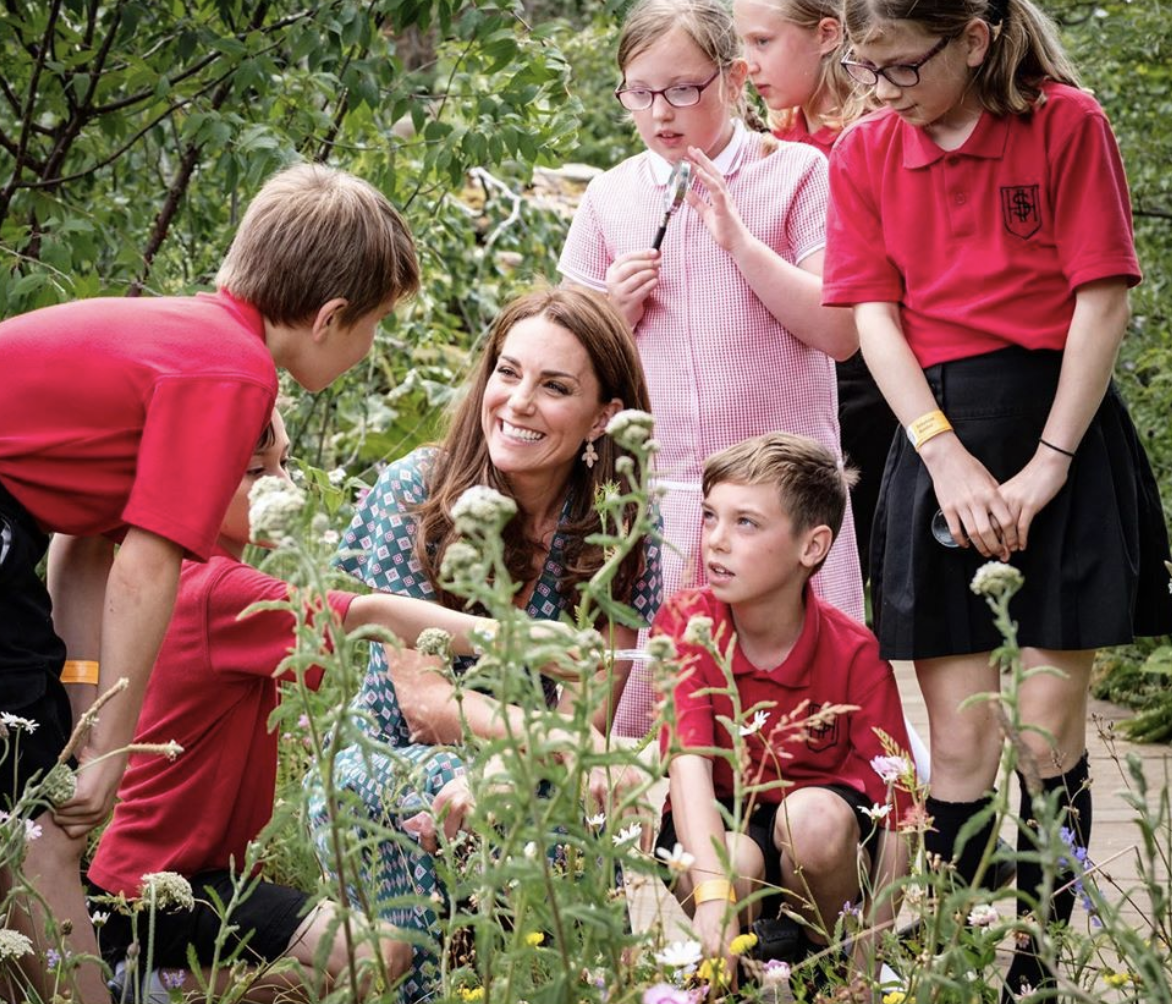 The Duchess looked absolutely gorgeous in a green midi dress as she showed the little kids around her family-friendly garden. 
All the children were invited by the royal from her patronages and charities, including Evelina Children's Hospital, Anna Freud Centre, Place2Be, and Action for Children.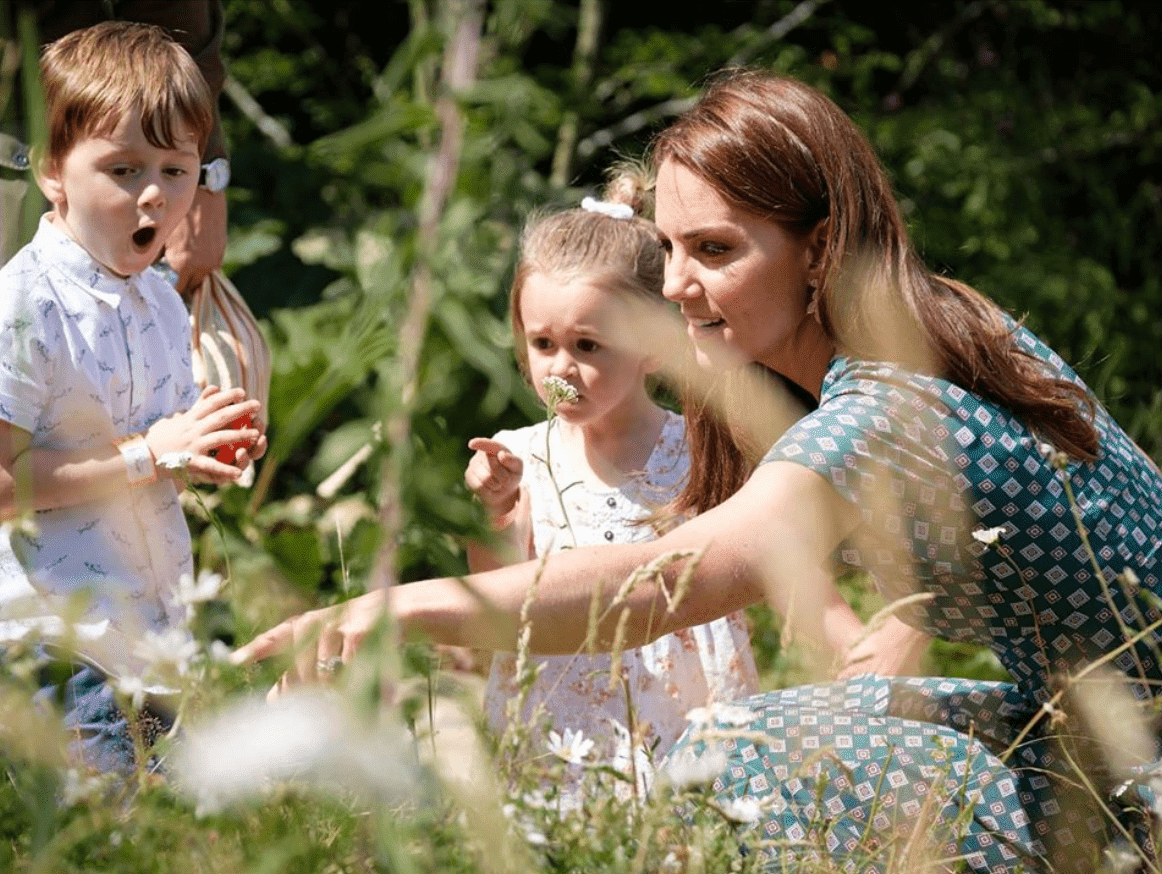 Kids were delighted to spend time with the royal mum as she accompanied them while they explored the beautiful garden. She also helped the kids as they eagerly looked for bugs and insects.
The garden was first launched at the Chelsea Flower Show earlier in May and later on extended to a second location.
Kate is a firm believer in the importance of spending time in nature during the early years of development of children since it plays a big role in the well-being and happiness of kids.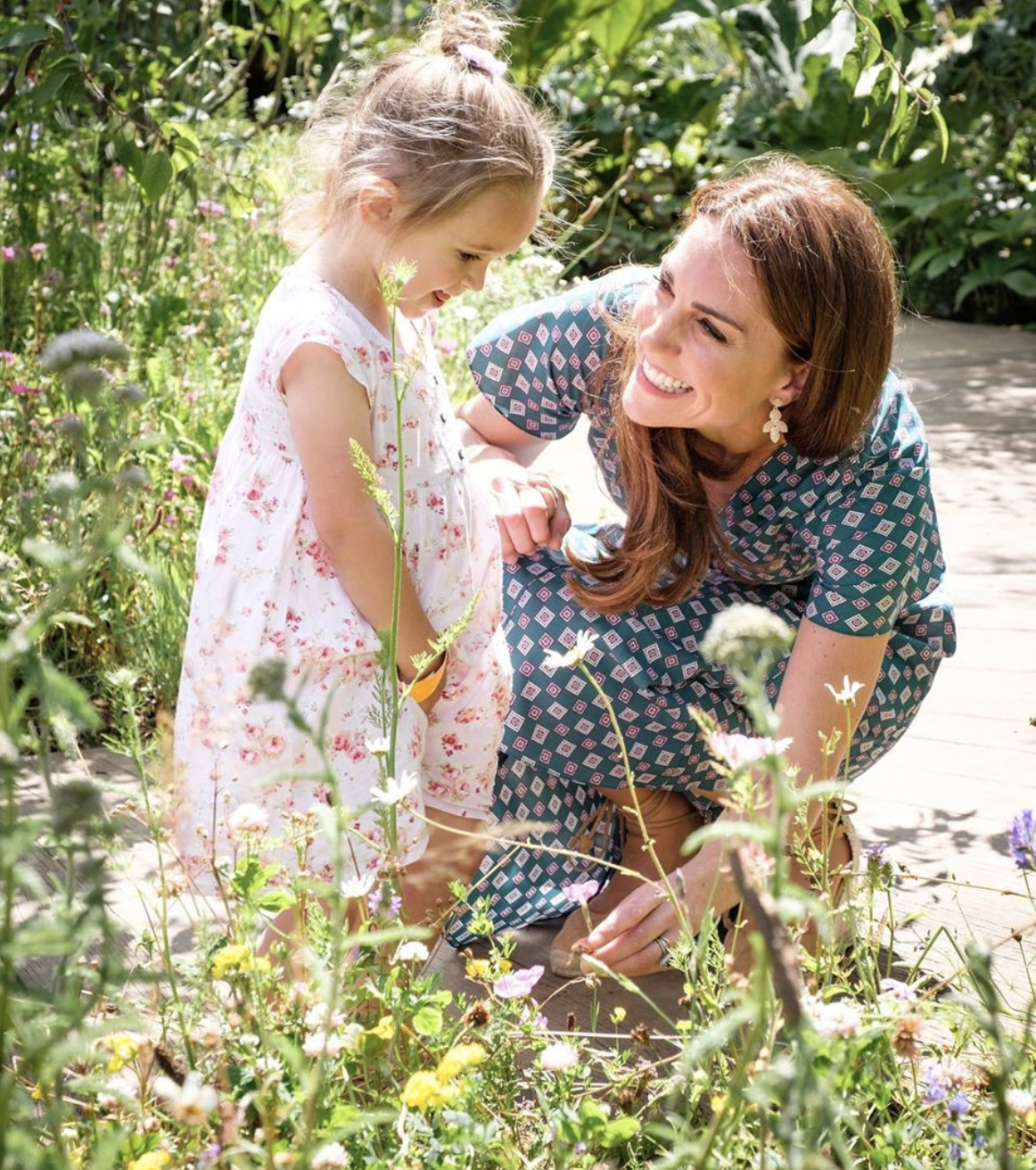 We cannot agree more with her. Outdoor activities are indeed pivotal for the proper growth and good health of youngsters. 
PRINCE GEORGE'S "STEPPING STONES" IDEA WAS A BIG HIT 
Kids enjoyed jumping across the stepping stones in the play-and-learn space, which was set up because of Prince George's wishes. 
After her eldest son said expressed interest in the space, Kate requested the director of Landscaping Consultant, Jake Catling, to make some upgrades. 
Sharing the details of how the stepping stones path was instilled in the garden, Catling said:
"We made the stepping stones because Prince George wanted them. The kids loved jumping across it, and it was down to Kate we got that in."
Other child-friendly additions to the garden include a hidden borrow and a pond where children can paddle in.