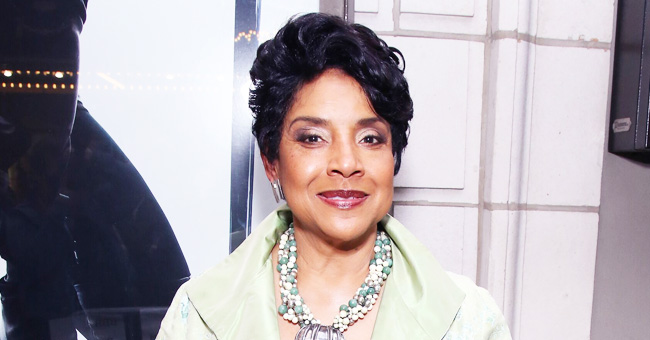 Getty Images
That Time Phylicia Rashad & Daughter Condola Walked the Runway at NY Fashion Week

Condola Rashad, daughter of the veteran TV star, Phylicia Rashad recently shared with the world a throwback photo of her and her mom, and it's nothing but adorable!
Reportedly, Condola posted on her Instagram handle an image where she stood side by side with her mom at a fashion show.
"We've shared many things. But one time we shared the runway…#mommynme #bmichaelamerica #fashionshow #goodtimes #candolarashad #phyliciarashad #motherdaughter #moments #runway #chic #love #lioness #queening #elegant #fun #dolastyle #family."
The throwback saw a fashionable daughter-mother moment. While Condola was adorned in a sleeveless dress, showing off her toned arms, as she struck a model look, her actress mother stood confidently by her side in an all red regalia!
While it appears they did share the runway, both women are not strangers to sharing, as the post significantly expressed that they share quite an amount of things.
This is true, the pair both have an acting career. The apple doesn't fall far from the tree it seems, while her mother is a multifaceted award-winning actress, singer, and movie director, Candola is also a four-time Tony nominee and has taken her acting career keenly.
However, the family has a historical background of involvement in the entertainment industry, so it is not surprising how skillful they turned out.
Phylicia's mother was a recognized poet, and a Pulitzer-award nominee and her father was a dentist that treated movie stars.
Debbie Rashad, who happens to be her sister, is also a dance instructor, and also have been able to carve a niche for herself in the movie industry. She is a Golden Globe award-winning actress, and has contributed her quota as a film director, into a succession of prominent TV series like "Grey's Anatomy" and "Fame."
It's a world of theatre and dance for the family, and just as Phylicia has been able to submerge her daughter in the world of arts, so has her sister, Debbie did with her daughter, Vivian Nixon. Vivian just like her mother, is a choreographer and actress.
In an interview, Phylicia opened up about how her mother's artistic impact on her and her sister's life helped to model how they raised their girls.
For Condola, having a mom who is artistically grounded is nothing but one of the best things to have happened to her. Another best thing was her engagement to fellow actor, Sebastian Vallentin Stenhoj.
The surprise proposal came during the new years eve, and the pair shared the moment on Instagram!
While she may be having the time of her life, the young actress isn't oblivious to her mother's influence in her life, and stops at nothing to show off their connection, even if it's with a throwback photo!
Please fill in your e-mail so we can share with you our top stories!