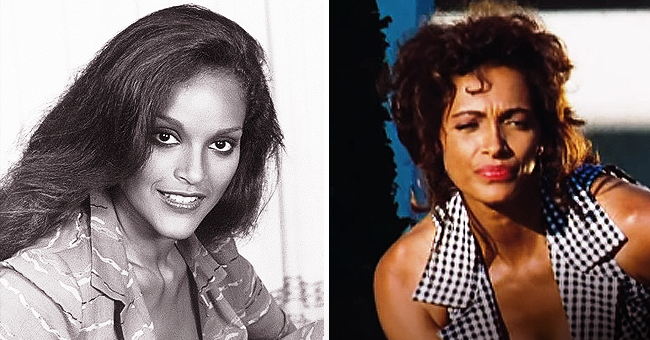 Wikimedia Commons Youtube/Juniper Bianca
Jayne Kennedy & Ms. Parker from 'Friday' Have Gorgeous Daughters by Actor Bill Overton

Jayne Kennedy and Kathleen "Mrs. Parker" Bradley are two African American screen legends that made waves back in the day for their beauty as much as their acting skills, but their similarities do not end there. Jayne and Kathleen also have daughters by the same man, actor Bill Overton.
The name "Bill Overton" may not ring a bell for much of the younger generation, but the Boston native made quite a mark in the 70s and 80s, known for his role in movies like "Lord Shango" and "Payment Received."
While Bill was making strides on the big and small screen, his personal life behind the scenes was quite eventful as well.
The actor was first married to Kathleen, famous for her role in the 1995 film "Friday." Bill and Kathleen tied the knot in 1980, but their marriage hit the rocks in 1984 when both parties went their separate ways. Despite the short-lived fate, their union produced a beautiful daughter, Cheyenne Overton, born in August 1982.
Four years after her divorce from Bill, Kathleen moved on to her second marriage with mechanical engineer Terrence Redd and the second time proved to be a charm.
Still To Come: They came together in 2018 to help a friend campaign for a political office
The couple has now been together for three decades and, judging by a picture Kathleen shared to Instagram in June 2018, are still very much in love.
As for Bill, the actor found his happily-ever-after one year after his divorce from Kathleen. He married Jayne in 1985, three years after the model and actress divorced her first husband, Leon Isaac Kennedy.
The marriage, so far, has produced three beautiful and accomplished women: Savannah Re Overton born on November 20, 1985, Kopper Joi Overton born on May 17, 1986, and Zaire Ollyea Overton was born on September 15, 1995.
According to ILOSM, Savannah is a professor with scholarly interests in communication, media, liberal studies, and media literacy advocacy, Kopper is a social media expert who works with a kids' entertainment and toy manufacturing company, while Zaire is a plus-sized model and USC undergrad.
Despite being born of different mothers, Bill's daughters share a tight sibling bond as can be seen from several of their social media posts.
Jayne and Kathleen, who both have roots in Ohio, are also close. They came together in 2018 to help a friend campaign for a political office and Kathleen shared a photo of the trio with the caption: "We Ohio folks must stick together."
Bill is one lucky man, indeed!
Please fill in your e-mail so we can share with you our top stories!