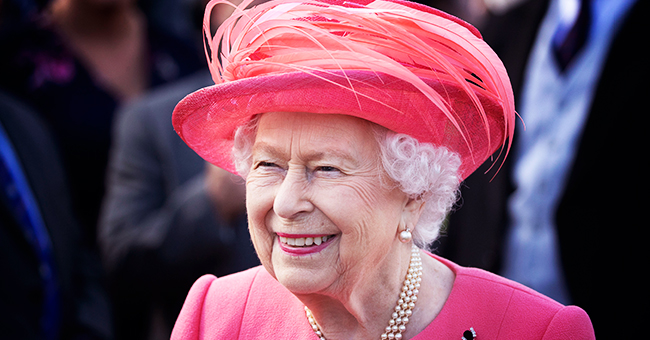 Getty Images
Queen Elizabeth Hosts Her Final Summer Garden Party in Edinburgh

Queen Elizabeth hosted the final garden party for the summer in Scotland where she greeted exceptional individuals who work in the public service and showed her appreciation.
The British monarch welcomed over 10,000 people to the Palace of Holyroodhouse on Wednesday for an outdoor gathering with her and some other members of the royal family.
Wearing bright pink for the occasion, the Queen wore a long suit and white gloves. She had on a matching pink hat and carried a black handbag. Photos are found below.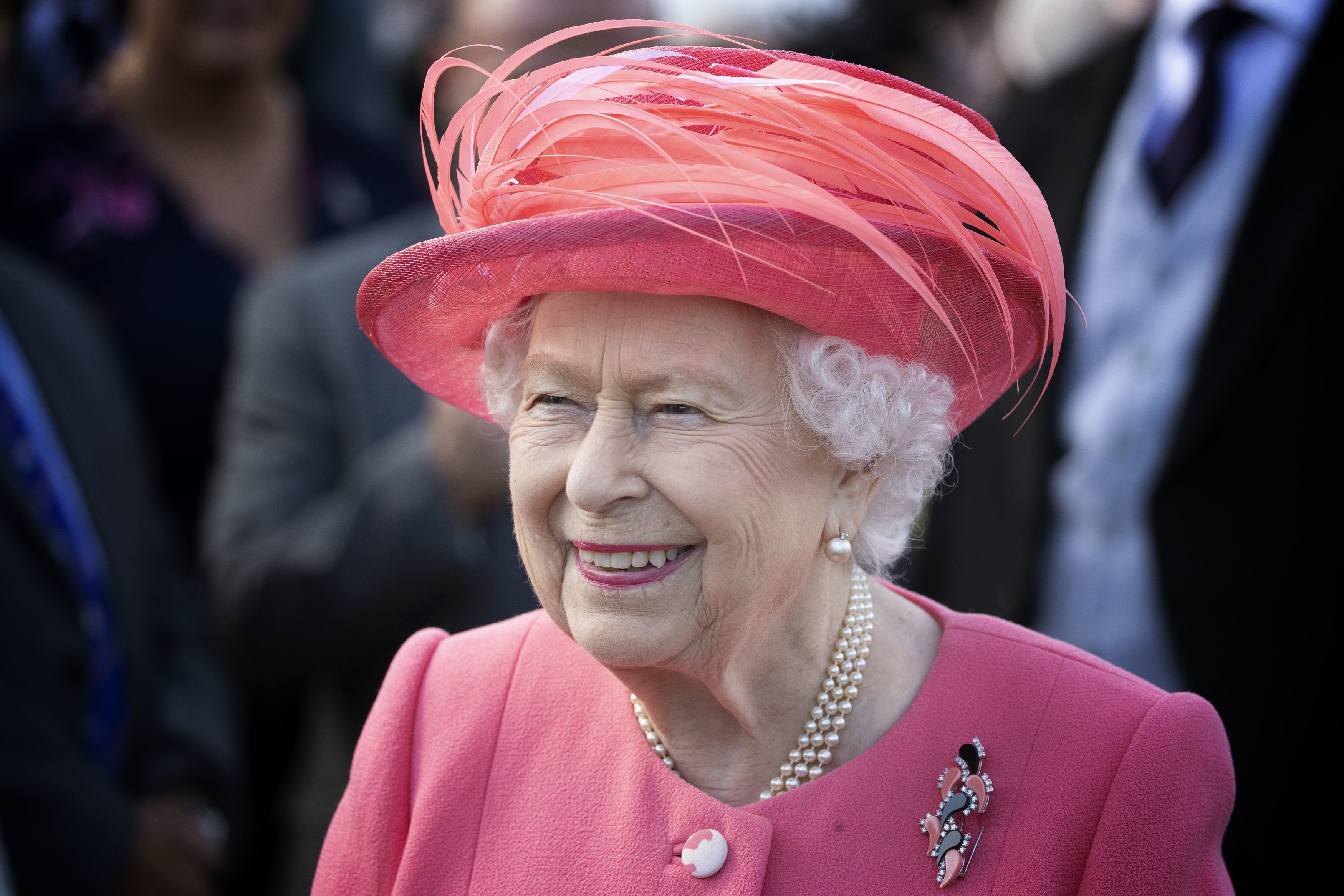 Queen Elizabeth attends a Garden Party at the Palace of Holyroodhouse in Scotland | Photo: Getty Images
The event was the fourth and final garden party held by the queen after a week, locally called the "Royal Week," of similar garden parties in London. Several community leaders were present to have their achievements honored.
Other members of the royal family who attended were Prince Andrew, Prince Edward, and Princess Anne. The queen's only daughter wore a pale blue dress and a matching off-angel hat.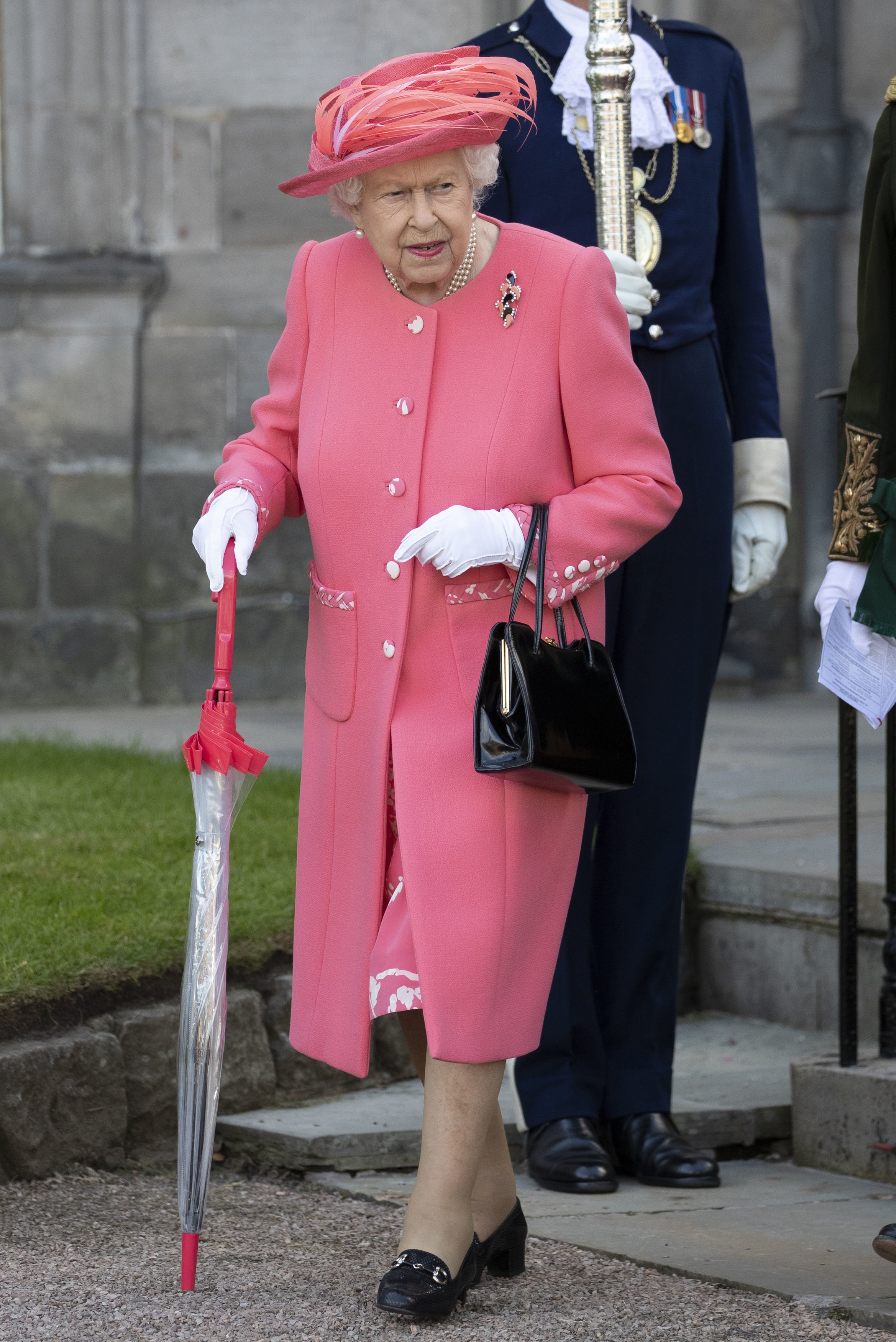 Queen Elizabeth attends a Garden Party at the Palace of Holyroodhouse in Scotland in July 2019 | Photo: Getty Images
Pictures showed that the weather in the area granted the hosts and their guests clear skies and sunshine. Still, the queen held onto her pink and clear umbrella just in case things changed.
The monarch spoke to some of the guests as they all enjoyed music from regimental bands and the Royal Scottish Pipers Society. She was protected by the Royal Company of Archers, who has been dutifully serving since 1822.
So far for the week, the queen has visited Greenfaulds High School where she explored the institution's history and then she made her way to the North Lanarkshire School where she listened to their pipe band and some poetry.
She is still set to carry out more engagements later this week. As for yesterday though, it continues the longstanding tradition of holding garden parties, which have been practiced annually since the 1940s.
Back in May, Prince Harry and his grandmother were just as lucky with the weather when they held a garden party at the Buckingham Palace. Still, the queen again had her umbrella with her at the time.
As for Harry, he wore a long black coat and top hat as he carried a black umbrella. Princess Beatrice and Eugenie also joined the monarch as they entertained 8,000 persons, according to their Instagram page.
At the time, new mother Meghan Markle was missing from the picture, presumably attending to then-newborn Archie Harrison. She later showed up for Trooping the Color, an obligatory event for the royals.
Please fill in your e-mail so we can share with you our top stories!