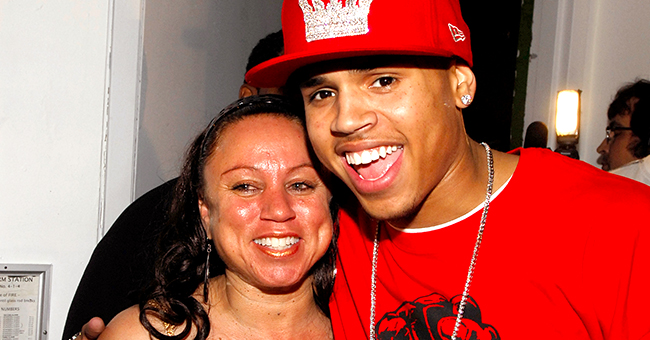 Getty Images
Chris Brown's Mom Defends Him After Controversial Lyrics About Black Women's Hair
Chris Brown's mom is standing right by his side now that people are criticizing him over his controversial lyrics on black women.
On his latest album, "Indigo," the singer has a new song titled "Need A Stack" that people think disrespects women on another level. A collaboration between Joyner Lucas and Lil Wayne, Brown's part shares that he would only "have sex with Black women with nice hair."
On people's criticism of her son
Outraged that people are slamming her son for lyrics about hair, she decided to post a series of Instagram stories to defend him.
"Headline news!! Hair!! Seriously? Now what has this world come to?" she asked.
Joyce Hawkins, his mom, then asked people to stay positive and not mind the noise that it's caused.
"Stay positive. Don't nobody want to hear that."
Unfortunately for them, fighting fire with fire isn't going to cut it this time, and people are calling for a boycott of the album over his blatant disrespect of women time and time again.
On the disrespectful song lyrics
After hearing about the song, many people reacted to it with much disappointment. After someone decided to call him out by trying to differentiate preference from discrimination, Chris Brown decided to slam the user by calling her names.
Unfortunately for him, this received even more backlash and people pointed out that he doesn't respect black women if he only respects those he's attracted to.
Chris went so far as to post a video of himself launching a "challenge" to the "angry women" to post a photo of themselves.
"Okay, challenge: for all the angry "uglies" that's mad at what I said, post a picture of what you look like, please."
Unfortunately for him, people have started to boycott his songs and delete them off of their playlists and phones.
Please fill in your e-mail so we can share with you our top stories!