Tragic Accident That Took the Life of Keanu Reeves' Close Friend River Phoenix
The claws of death separated the young and talented actor, River Phoenix, from his buddy, Keanu Reeves in 1993, Sunset Boulevard.
River died at 23-years-old, after being involved in a tragic drug accident. That ill-fated night, during an outing, the TV star got too excited and indulged in excess drug use.
His girlfriend had clamored for help after she witnessed him having seizures. Sadly, however, he was reported to have died on cocaine overdose.
The young talent held some ideals unto his death, and that makes him unique. Unlike many celebrities, River did not hide his utter displeasure for fame. However, he used it as an avenue to share his views on issues prevalent in society, as he sought to enlighten for better living.
It was glaring he did not want anything to do with the glitzy life of fame. He once spoke about how he was not affected by Hollywood's popularity during a speech while receiving an award.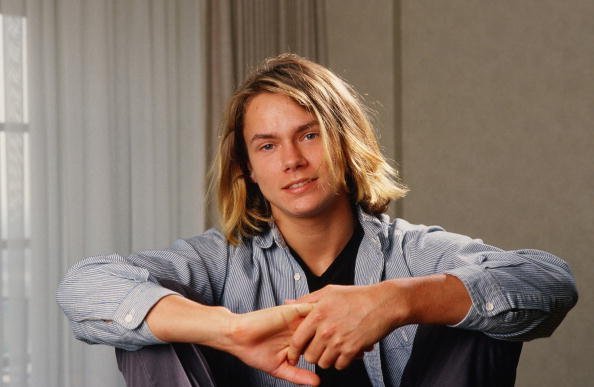 Acting for the "My Own Private Idaho" Star was effortless. The actor did put in his best for every role delivery; he brought on his A-game maybe that was why he blended with Keanu on the production.
The producer of "My Own Private Idaho," Gus Van Sant explained how he spotted the unique characters in both actors, and paired them together.
" Idaho is a story of a rich boy who falls off the hill,  and a kid on the street. I saw a bit of hill in Keanu's personality, and a bit of street in River's. They played out an extension of themselves. "
Gus isn't the only person who thought about the pairing. In an interview, both friends spoke about the dynamics of the film.
The "John Wick" actor even revealed how he persuaded his friend to take the script. Also, the pair met on the set of "I Love You to Death" which was a year before they filmed the Idaho story, both men established a solid friendship.
Although River may have left the surface of the earth, he is still genuinely ingrained in the hearts of loved ones, families, friends, and fans. 
Keanu doesn't deny missing his close friend; in fact, he said in an interview with Rolling Stone how much of friendship they shared. According to him:
"I enjoyed his company. Very much. And enjoyed his mind and his spirit and his soul. We brought good out in each other. He was a real original thinker. He was not the status quo in anything."
The "Parenthood" star also explained how much of a private guy he is and that he doesn't like to dish anything about his personal life.
Losing his best friend was not the only unfortunate event recorded in his life. In 1994, he got the news of his father to serve a 10-year jail term for drug possession. In 1988, the actor got gravely injured after a motorcycle accident.
At the peak of his career, his sister, Kim combatted cancer but the actor showered her with support. A tragedy that could not be averted was the loss of his 8-month-old baby girl, Ava whom he had with his girlfriend, Jennifer Syme.
Keanu has shown that he can weather the storm and has grown into prominence over the years. His feature in "John Wick" enabled the production to bag $89 million, while for "John Wick: Chapter 2," $172 million!
ICYMI: #JohnWick3 took over Los Angeles last night on the black carpet. pic.twitter.com/i6tEazDIcT

— John Wick (@JohnWickMovie) May 16, 2019
He may have lost his friend to a fatal accident, but he keeps a memory of him.