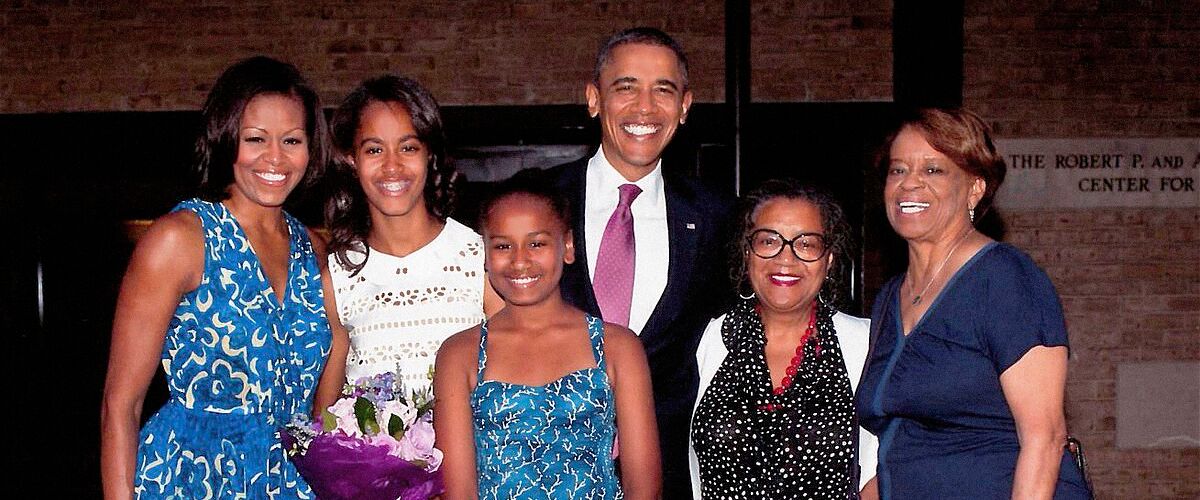 twitter.com/BarackObama
Barack Obama Doubles up 4th of July Celebration with a Touching Throwback Family Photo

Former U.S. president Barrack Obama greets Americans a happy independence day, and a happy birthday to his daughter Malia with a touching throwback photo.
The former president shared the happy family photo, previously posted by wife, Michelle Obama on Instagram for Mother's Day. Obama also used the post to greet his eldest daughter Malia a happy birthday. He tweets:
"Happy Fourth of July, everybody! This is always a great day in the Obama family: a chance to celebrate America—and Malia's birthday, too. Hope all of you are able to get some time with friends, family, and fireworks."
Barack Obama ran for President in 2007 and became the first African American to be elected when he won the election in November of 2008, beating out Republican candidate, John McCain.
On July 4th, 2009, Obama threw a barbecue for 1,200 service members at the South Lawn, celebrating his first independence day at the White House. In 2012, he combined two Fourth of July traditions, celebrating troops and the naturalization of immigrants, he paid tribute to the naturalization of U.S. military members who came into the country as immigrants. A tradition honored by former President Bush and many others before him.
Fourth of July in the Obama household also marks the birthday of his eldest daughter Malia. The Harvard student turned 21 this year, and the Twitterverse has been quick in sending birthday greetings to the former first daughter. Teen Vogue tweeted "happy malia obama day!" and a fan replied with "Malia Obama what a special time. Enjoy life - be kind and be intentional in all you do!! You can influence so much!"
Meanwhile, in Washington D.C., President Donald Trump announced via Twitter "A Salute to America," an independence day program held at the Lincoln Memorial honoring America's five service branches - the airforce, the army, the navy, the marine corps, and the coast guard, he predicted it to be "one of the biggest gatherings in the history of Washington, D.C."
The events garnered polarizing reactions from supporters and opponents. While supporters praised the spectacle and festivities, some saw the event as a means for Trump's self-glorification. The Twitterverse has been livid with comments from both parties.
Tweets from supporters commented on how the event was a true "Salute to America," praising Trump's speech amidst the rainy weather. Fox News anchor Carley Shimkus says that the speech "...could be a new tradition that future Presidents can carry on?"
Other comments called Trump out on inaccuracies particularly about a statement on airports in the revolutionary war as well as the production of the whole event being too costly. Singer and Actress Better Midler weighed in criticizing Trump writing "With that, we no longer want to use your services!"
Please fill in your e-mail so we can share with you our top stories!