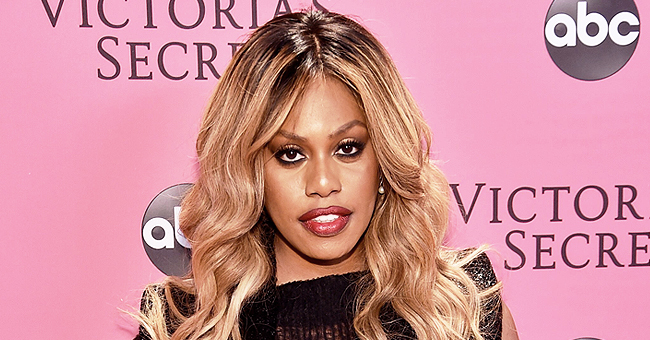 Getty Images
Laverne Cox Used Makeup as Armor to 'Feel Safe' and Deal with the World
Actress, Laverne Cox, used to wear makeup as a shield to protect herself and feel safe until she made a fascinating discovery.
When Laverne Cox became a transgender woman in the '90s, she had to endure a lot of humiliation and found a way to protect herself from the psychological abuse through makeup.
SHE NEEDED MAKEUP TO FEEL SAFE
Cox told Refinery29 that back then, she expected to get harassed by those who referred to her as a man as she walked down the street, and had to put on makeup as a shield to protect herself.
The actress felt that beauty enhancements would help her face the world and feel safe. In her words, the constant jeering affected her feeling of self-worth and confidence, and it made the "Orange is the New Black" star feel like she had failed in some way.
The actress said that most times, it felt like those around her doubt her womanhood, which only added to Cox's misery. However, salvation for the 47-year-old actress came when she got to take part in a pageant organized by the Pyramid Club in the West Village.
COX BECAME MORE CONFIDENT AND COMFORTABLE IN HERSELF
As much as the pageant helped, it was not until the late '90s that the Primetime Emmy Nominated actress became fully confident and comfortable in herself.
Cox told the news outlet that she went blonde during that period, and it gave her a new sense of self-worth. The actress's relationship with makeup has changed since then, and now, she uses it to enhance her look and not hide from who she is, plus the actress uses it to celebrate herself every day.
Cox is now so confident that she refused to undergo facial feminization surgery like most transgender women, choosing instead to let people see her for what she represents.
SHE HAS EQUALLY SHUNNED MAKEUP
Also, the actress no longer wears makeup to auditions and dates. When she met her last boyfriend, Kyle Draper, whom she recently broke up with after a two-year relationship, she was barefaced.
In an interview last March, Cox said she does not bother with it, especially when it's the first date, as she's not interested in impressing someone who's still a stranger to her at the time.
The actress equally shunned wearing makeup to auditions, and when she went for her OITNB screen test, she went barefaced and still got the role. Cox has mastered the art of matching her inside with the outside, and practices feeling good about herself every day.
Please fill in your e-mail so we can share with you our top stories!