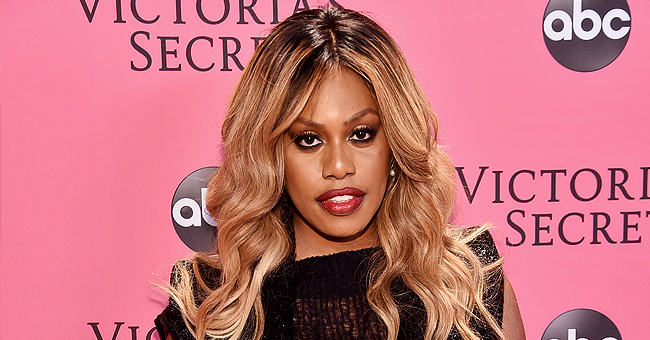 Getty images
OITNB's Laverne Cox Reveals Split from Boyfriend of 2 Years
"Orange Is The New Black" star Laverne Cox and boyfriend Kyle Draper have split after nearly two years of dating.
Fans of transgender actress Laverne Cox were saddened to hear that she and her boyfriend of two years Kyle Draper had split up.
Cox made the announcement through an emotional Instagram post on June 25, 2019.
"@thekyledraper and I have broken up. After much soul searching and tears from both of us, we have decided it's time for us to go our separate ways." Laverne Cox
LAVERNE COX' ADMITS TO SOUL SEARCHING OVER BREAK UP
Cox originally met Draper, who is CEO of record label Mateo Sound, on Tinder and the relationship only went public after 1 year.
Cox revealed in her post that the decision to split had been the result of soulsearching, and had been difficult for both. and was not the result of a quarrel.
The break up comes as a surprise for the transgender celebrity's fans
LAVERNE COX'S RELATIONSHIP WAS AN EXAMPLE
Cox admitted that she realized that her relationship with Draper had become an example and a sign of hope for transgender people.
"We know our relationship meant so much to so many people, especially trans folks, giving them hope that this kind of love is possible for them as well," she wrote.
KYLE DRAPER RESPONDS
Draper commented on Cox's statement on Instagram with an "I love you!" followed by a red heart emoji. He also shared the OITNB actress' post and commented:
"@lavernecox and I have broken up, and she wrote the most beautiful statement that sums up our feelings perfectly."
LAVERNE COX STILL BELIEVES IN LOVE
The break up comes as a surprise for the transgender celebrity's fans who had been following the relationship.
Cox has expressed her respect and tenderness for Draper, and revealed that she believes in love, and looks forward to the future.
"That hope, the hope for love has not waned for me in the face of this breakup but rather is fortified. Knowing that we are both capable of giving and receiving love with this level of kindness, respect, trust, affection, depth, and intensity has been so healing and life-affirming for us both," she wrote.
Cox revealed that it is important for both to conduct their breakup with honor and dignity that would do justice to the wonderful relationship and the love they had shared for two years.
LAVERNE COX - TRANSGENDER ROLE MODEL
https://www.cbsnews.com/pictures/transgender-celebrities-you-need-to-know/3/
Transgender celebrity and LGBT activist Laverne Cox became a torchbearer for the community when she took on the role of Sophia in the Netflix series, "Orange is the New Black."
Cox's character Sophia is a transgender woman who is sent to prison for credit card fraud - a fraud she incurred to finance her transitioning surgery.
"Sophia is written as a multi-dimensional character who the audience can really empathize with—all of a sudden they're empathizing with a real Trans person. And for Trans folks out there, who need to see representations of people who are like them and of their experiences, that's when it becomes really important," she said.
Cox's role in OITNB earned her the first nomination ever attributed to an openly transgender person for a Primetime Emmy Award in any acting category.
Please fill in your e-mail so we can share with you our top stories!