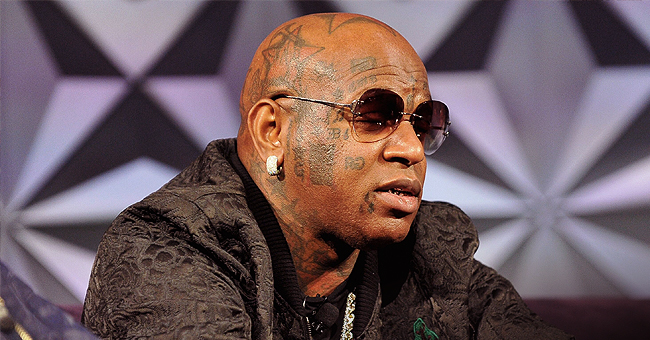 Getty Images
Birdman on Breakfast Club Interview Where He Told Hosts to 'Respeck My Name'
Birdman shocked fans by finally breaking his silence about his infamous 2016 radio interview where he demanded "respeck" from the host. The interview had been so notorious it was made into a popular meme.
The New Orleans hip hop legend, Bryan 'Birdman' Williams, became the focal point of the popular meme demanding 'respeck' on his name after an infamous interview he had on "The Breakfast Club", a popular radio show.
During the interview, the rapper got annoyed and slammed the host for what he interpreted as years of disrespect. After the explosive interview, the rapper remained silent about his behavior.
Birdman never spoke about the incident again. His only explanation to the hosts who tried to ask what he meant was a short reply from Birdman saying,
"I wanted to look you right in the face, like a man, and tell you how I feel."
Since then Birdman, who is also known as Baby in the rapping arena, ignored any questions about the interview. Finally, years later, he has decided to tell his side of the story.
"I think radio is a hell of a job."
While making an appearance on Nick Cannon's new Power 106 show, "Nick Cannon in the Mornings," Birdman opened up about his thoughts on morning radio talk shows. As expected, the Cash Money mogul did not filter his response.
During the show, Birdman spoke about how difficult it is to be interviewed on morning radio. He started by saying,
"I think radio is a hell of a job."
Birdman laughed and then said, "Some people take it completely out of context. They very disrespectful and downplay the artist."
He went on to say that before people are artists they are "humans first." He went on to explain that in his opinion regardless of who the artist is they should be respected.
"So when the disrespect comes, it's still a line. I think a lot of them crosses that line. I think as a man and as a person, sometimes you gotta step up and check that [expletive]…I'm cool 'til you [expletive] with me," concluded the rapper.
It's not the first time this year that Birdman has left fans stunned by giving them answers to their burning questions. In April, he finally opened up about deciding to remove his facial tattoos.
In an interview on "The Wendy William's Show" he said:
"I didn't want to take the head [tattoos] off, but I wanted to take the facials off. I just felt like me being older, I would like to get it off."
Please fill in your e-mail so we can share with you our top stories!