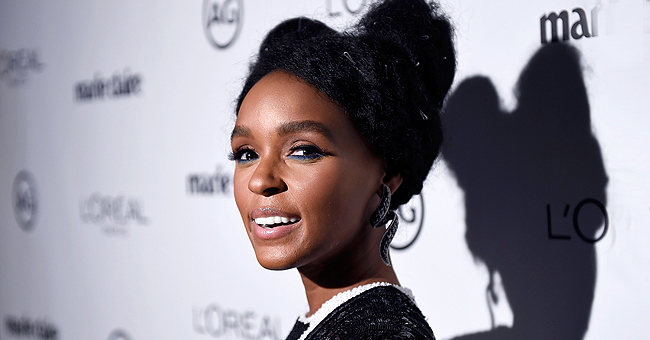 Getty Images
Janelle Monáe Is in No Rush to Choose Life Partner & Become a Mom: 'I'm Timeless'
The Grammy Award-nominated Singer, Janelle Monáe recently opened up about the pressure she faces to become a mother.
Janelle Monáe's sexuality is usually the main focus of news topics. Long before Pride Month was celebrated, she was rumored to have been dating Tessa Thompson however, Thompson revealed last year that they are simply very close.
The singer recently revealed that this is why she was hesitant to release her latest album, Dirty Computer. The album explored her sexuality in-depth throughout the album.
It is the first time in her career that she has openly explored her sexuality. In an interview with Essence, she revealed she does not "get tired" of educating people about her identity.
"I should…always be proud to be all of me. My sexuality is just a part of me," she explained. "I'm also a Black woman. I'm also an artist. I'm also a daughter. I'm also a future mother, hopefully, and so I am a complete person and I'm not ashamed of any part of who I am."
She rejected the idea that her age should be pressuring her to choose a life partner and start a family. She emphatically slammed the notion saying:
"I'm timeless. That is what I am, and when the time is right it shall happen and I will have an incredible partner. I'm not concerned with that at all."
Instead, the star is focusing on using her platform to share messages about the causes she finds important. She recently partnered with Belvedere to create a new limited edition bottle.
The bottle forms the centerpiece of Monáe and Belvedere's campaign to create A Beautiful Future. The campaign promotes inclusivity and kicked off earlier this year with a brunch in Los Angeles.
The lunch, which was hosted by the singer, was called Fem the Future. It aimed to raise awareness for women's opportunities in the arts.
"We are living in a world where folks who are deciding to live out loud are being persecuted. They're being ostracized from communities. Some are even committing suicide because they don't feel socially accepted and they die out of loneliness," Monáe revealed.
The singer went on to say she does not speak "for the entire LGBTQI-plus community." However, she hopes her efforts will encouraging people to live freely and proudly.
Please fill in your e-mail so we can share with you our top stories!