Kristy McNichol's Life and Struggles after 'Family' Ended
A demanding childhood career had the Emmy Award-winning Kristy McNichol from the hit 1970s television show "Family," focus on her health more than acting during adulthood. 
Fourteen years old when Kristy got cast as the tomboyish Buddy in "Family" that ran from 1976 until 1980, she became one of the biggest teen stars of that era.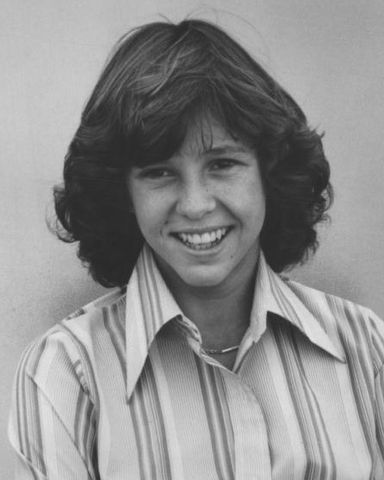 Apart from her role as Buddy, Kristy appeared on talk shows like "Dinah!" and "The Mike Douglas Show," while she also made several appearances on "Battle of the Network Stars."
She also starred in two hit movies during her time on "Family." In 1978, Kristy featured in "Summer of My German Soldier," the year after her film debut in "Black Sunday."
At eighteen years old Kristy snagged the lead in the 1980 box office hit "Little Darlings" with Tatum O'Neal and had also recorded a hit single, "He's So Fine" as part of a disco album with her brother, Jimmy.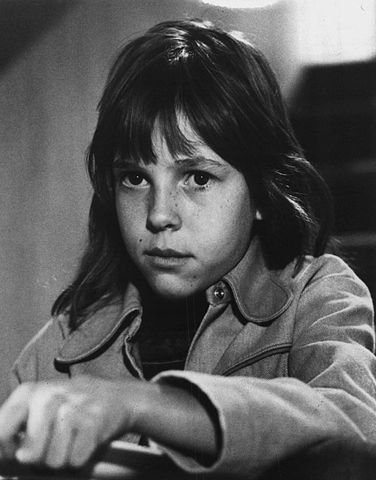 Her performance in the 1981 film "Only When I Laugh" earned Kristy a Golden Globe Award nomination for Best Supporting Actress. Three more movies followed before the filming of "Just the Way You Are" in 1984 came to an abrupt halt.
Pressures of a successful childhood acting career and having hid her true sexuality from the public had taken its toll. Kristy feared that she wouldn't be able to finish the film. "Kristy told me that she would finish the film if she could," her mother told PEOPLE.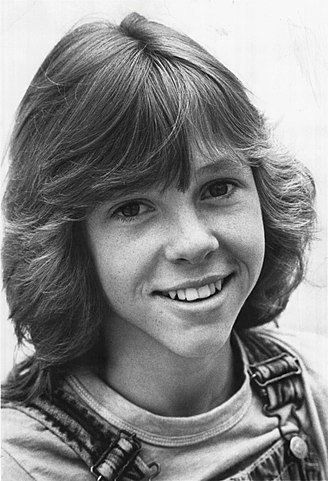 A friend told the publication that Kristy felt that if the movie "bombed" that her "career would be over" and that she would get blamed. She felt so strongly about not doing the film that she contacted her manager on the way to the airport and said:
"I told him, 'I honestly don't think I should do this movie.' And everybody said, 'Don't worry, we'll get through it.' No one could look at me as this person who was in trouble. It was like, 'Please, listen to me,' and no one ever did. I was so confused. I was so depressed. I was so full of anxiety. I was a wreck. And there I was filming a movie."
By then, Kristy had commanded up to $1 million per movie and gained a reputation of being professional and in control on set. But her emotional state had worsened to the point where she couldn't continue with filming and walked off set.
"It was either that, or she would have been in a mental hospital. She was completely blacking out and losing her memory. If it had kept up, she would have blanked right out of this whole business," Jimmy told PEOPLE.
Kristy did return to finish the filming a year later, but at the time she had to focus on her emotional needs.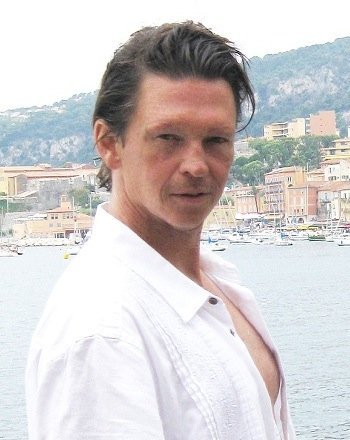 Speculation ran that drugs got the better of Kristy while other rumors suggested she had become an alcoholic or a manic depressive. A story that got fueled by the studio's official explanation that Kristy suffered from a "chemical imbalance."
But in actuality, the pressures of child stardom had become too much as Kristy explained, "From the time I was very young, I was a professional, making money and assuming responsibilities," she said. "I didn't live the life of a child. I was living the life of a 30-year-old." 
Her brother, Jimmy then moved in with her and while under a doctor's care, Kristy began to recover.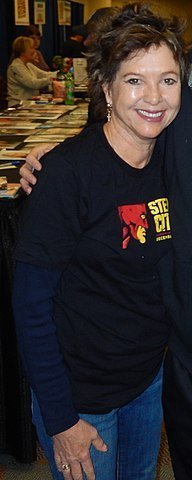 The year after her emotional breakdown, Kristy enrolled in the California College of Hair Design and briefly worked as a hairdresser before she studied as real estate appraiser. 
Work she preferred to the humdrum of acting life. "I liked it because you worked on your own. There weren't 50 people surrounding me," she said.
A career revival lurked in Kristy's casting as Barbara Weston in "Empty Nest" in 1988 which ran until 1995 even though she several appearances in other television series and movies as well.
"The consistency really makes me feel good," Kristy said of her time as Barbara. "Because I don't think there has been too much consistency for me in the past."
As Kristy looked back on her experience during an interview with PEOPLE in 1989, she shared that even though the experience had been painful, it made her a stronger person. 
"Even though that period was the hardest thing I've ever gone through in my life. I'm almost thankful it happened because it's made me a lot stronger than I would have been," she said. "Now I feel like I'm this mountain of strength. Now I feel like I'm the opposite of that girl that I was back then."
In 1992, Kristy got diagnosed with bipolar disorder and mostly stopped acting after "Empty Nest' with mostly voice-over work after that. Nine years later she announced her retirement from acting and decided to speak out about another part of who she was in 2012.
Been a LONG time since I've seen Kristy McNichol. She was my 1st TV kiss and friend. #TheLoveBoat #HollywoodShow #WeWoreTheSameColorToday pic.twitter.com/Eu98YRYYlM

— Scott Baio (@ScottBaio) June 30, 2019
Shortly before her 50th birthday, Kristy opened up about her sexuality in the hopes that it would help other people. She had chosen a life of privacy with her longtime-partner, Martie Allen, but in a world where bullying had become rife, she wanted to offer some inspiration to others.
"[Kristy] is very sad about kids being bullied. She hopes that coming out can help kids who need support. She would like to help others who feel different," her publicist, Jeff Ballard said.
However, on a related note, there was more to Kristy's life than stardom and an emotional breakdown. Other factors that contributed to her state of mind also impacted her life on a profoundly personal level.