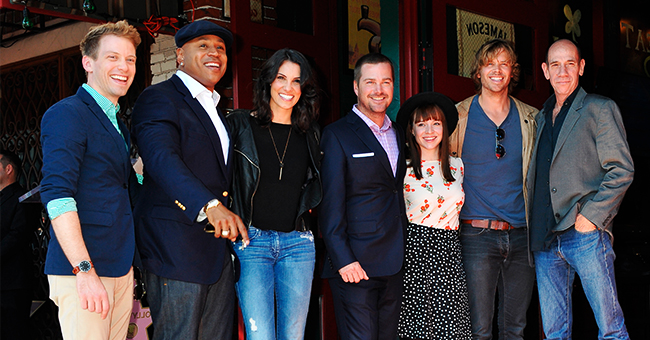 Shutterstock.com
'NCIS: Los Angeles': Everything You Need to Know about the Upcoming Season

"NCIS: Los Angeles has been on TV for a decade, and the new season promises so much more fun and excitement for fans of the show.
At the end of season ten of the CBS show "NCIS: Los Angeles," many thought that the network would draw the curtain on the show, but instead, it got renewed for a new season.
WHEN DOES IT RETURN AND WHAT TO EXPECT?
The eleventh season of the show which focuses on catching criminals that threaten the security of the United States returns in the fall. However, unlike previous seasons where it returned in the middle of September, it will premiere on 29 September at 9:30 pm.
The season will pick up from where season ten left off; the "JAG" crossover of the last two episodes will spill into the premiere and the second episode.
In the words of the showrunner, R. Scott Gammill, it has been an exciting reunion so far, and Catherine Bell and David Jamel's characters will go in a new direction. Gammill called it a fusion of the best things of the past, and what the future holds for everyone involved.
WHO WILL RETURN FOR SEASON ELEVEN
Apart from the plots and fascinating twists that the show will equally bring into the new season, most of the regular cast members are returning.
CBS Entertainment President, Kelly Kahl, during the press release announcing the renewal of "NCIS: Los Angeles" among other shows, noted that the two leading men — Chris O'Donnell and L.L Cool J — are reprising their roles.
Also joining the two are their co-stars Daniella Ruah, Eric Christian Olsen, and Barret Foa; the trio was rumored not to return, but there's no statement to that effect by either of them, so, fans can expect to see back on the show, chasing the bad guys.
Linda Hunt, who plays "Hetty" and was not regular in season ten due to a near-fatal car crash in the real-world, will reprise her role, and Felice Smith and Nia Long are also coming back.
WHAT OTHER CBS SHOW GOT RENEWED?
The sister shows of the Los Angeles-based series, the original "NCIS" and "NCIS: New Orleans," got renewed. The two will keep their days, Tuesday, and their 8 pm and 10 pm time slots, and Scott Bakula will reprise his role on the New Orleans show.
Other shows renewed by the network include "The Neighborhood," "Survivor," "Young Sheldon," and Hawaii Five-O," on Mondays, Wednesdays, Thursdays, and Fridays respectively by 8 pm.
Please fill in your e-mail so we can share with you our top stories!