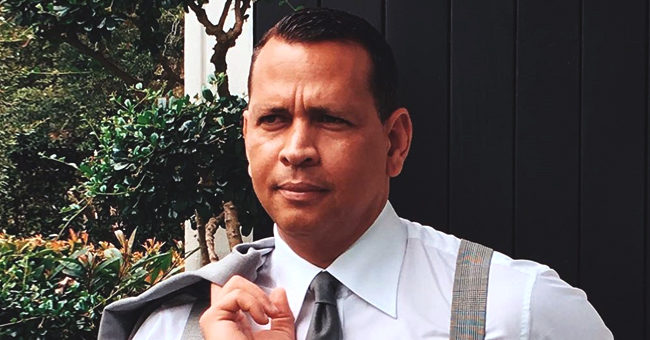 Source: Instagram/arod
Alex Rodriguez's Ex-Wife Cynthia Once Revealed He Fainted at His First Daughter's Birth

The former professional baseball player, Alex Rodriquez revealed his Achilles heel during the birth of his first as his ex-wife Cynthia called him "wimpy" around medically related situations.
The couple got married at Alex's Texas mansion six years after they met in 2002. Their first daughter, Natasha Alexander Rodriguez came into the world on November 18, 2004, a day neither of them would forget.
"In the middle of the night, I realized that I needed to go to the hospital. I wake him up. The first thing that comes out of his mouth: 'Can we call your mother?'" Cynthia recalled to YESterdays. "A few hours later, I said, 'I think you can call my mom now.' Uh, and the color came back to his face when I told him he could call my mom."
The actual birth became too much for Alex, and he passed out as Cynthia added, "The one nurse had a cold cloth on his head. The other nurse had the blood pressure on his arm. And my mother was like rubbing his back. And he is passed out on a couch. And I am there, in the middle of labor."
With everyone concerned about Alex, Cynthia had to push through labor with the help of a "couple" of hospital staff as she continued, I am not being paid much attention to besides the doctor and a couple of nurses. And he is there moaning. In between pushing, I am going, 'Honey, are you OK?' and 'Are you breathing? Are you OK?'"
Cynthia gave birth to the couple's second daughter, Ella Alexander Rodriguez four years later on April 21, 2008, which Alex missed by 10 minutes.
Alex flew in from New York, where Cynthia had visited him only 20 days prior in his support during Yankee Stadium's opening day.
The couple met at the Body and Soul Gym in Miami in 1996 where she eventually agreed to go out with him. Their marriage six years later coincidentally ended in divorce another six years after that when Cynthia filed for a divorce in 2008.
Reports alleged that Alex got involved with a Las Vegas stripper and the pair finalized their divorce later that year in September.
Since 2014, Alex had mostly stopped playing baseball and requested in 2018 that his child support be adjusted to match is lesser income.
Amid the child support battle, the adults put their own feelings aside for a special day. Alex, his fiance Jennifer Lopez, Cynthia, and their daughter, Natasha, came together to celebrate her graduation from middle school on May 31, 2019.
The former pro baseballer forked out around $115,000 per month on child support when he still earned $30 million a year. Since that changed, Alex requested the amount be reduced to $20,000 per month, including tuition, but Cynthia wanted a number closer to $50,000, even though their expenses vary between $7,000 to $12,000 per month.
Meanwhile, Alex proposed to Jennifer Lopez, whom he had been dating for the last two years. A month after the couple celebrated their second anniversary together, Alex popped the question with a massive diamond engagement ring.
Please fill in your e-mail so we can share with you our top stories!