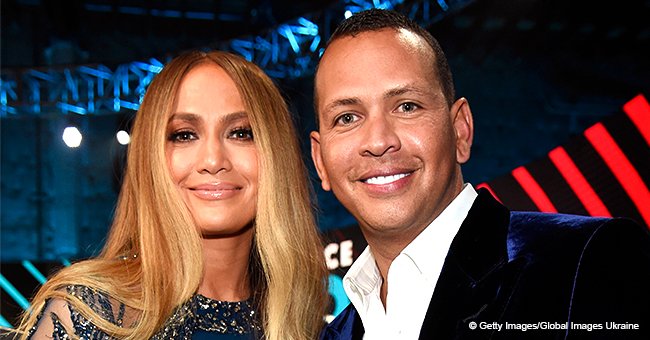 Jennifer Lopez and Alex Rodriguez Are Engaged, Show off Her Massive Diamond Engagement Ring

After two years of absolute bliss as a couple, Jennifer Lopez and Alex Rodriguez are taking their relationship to the next level by getting engaged. The former athlete popped the question with a huge diamond ring, which they both showed off at the same time.
J. Lo and A. Rod might as well have already been married with the way they lived their lives in the past two years, taking care of each other's children and spending the holidays together as a blended family. They're almost always seen side-by-side at events shows, dinner dates, and even simple errands days, that it's hard to remember that they weren't engaged just yet.
Now, Alex decided it was finally time to ask his lovely girlfriend to marry him. Being the superstar that she is, he knew that Jennifer deserved nothing but the best ring, which is why he decided to get her a massive clear diamond rock.
"We are meant to be."
Just last month, the power couple celebrated their second-year anniversary, sharing sweet notes to one another on social media. To them, it was so surreal that they were just celebrating their second year together, as it seems they've been together forever.
A lot has happened since Jennifer Lopez and Alex Rodriguez first started dating. Not only have they been gracing every red carpet event in each other's arms, but they've been treating each other's kids as their own. That is why it's safe for Alex to say that although they've only been together for two years, it seems as if they've been together forever.
For Rodiguez, the two years he's spent with JLo has made it clear that the two of them really are meant to be.
"We are meant to be, and how much you mean to me cannot be put into words."
That said, he's finally made sure not to let her go by asking for her hand in marriage.
Congratulations and Best Wishes, Jennifer and Alex!
Please fill in your e-mail so we can share with you our top stories!