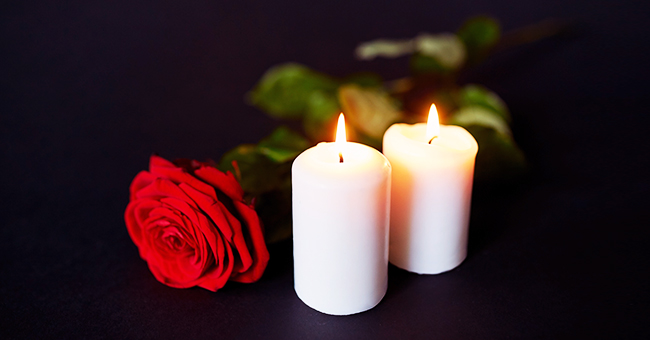 Shutterstock.com
Chris Cline & Daughter Kameron Lost Their Lives in a Helicopter Crash on Independence Day
A tragic helicopter crash into the ocean in the Bahamas ended the life of billionaire coal tycoon, Chris Cline, and his young daughter; leaving their family devastated.
On the morning of the fourth of July, while citizens of the United States celebrated the country's independence, the Cline family was thrown into mourning with the news of the demise of Chris Cline, and his young daughter, Kameron Cline.
Chris, a billionaire, and Kameron were aboard a helicopter en route to Fort Lauderdale, Florida, when they crashed into the ocean, five minutes after takeoff, around 2 am. The report of the crash didn't get to the authorities until 5 pm on the 4th, after which a search for the passengers of the helicopter began.
According to McGarrett Russell, who was part of the first responders, his son dived into the ocean and found the helicopter resting on the bottom with the passengers, who still had their seat belts on.
The Bahamian Police Marine Unit handled the rest of the search and brought the deceased, father and daughter and the five people with them out. Describing the tragic event, Greg Cline, Chris's older brother said it still felt like a dream, and he is struggling to come to terms with it.
The family in a statement to People said the deaths are devastating and the loss would be felt by everyone who had the privilege of knowing the father-daughter duo and those with them.
They described the billionaire coal tycoon, as
"One of West Virginia's strongest sons, and an original American full of grit, humor, intelligence, and integrity."
The Cline family added that Chris's life was a testament that hopes and dreams are achievable "when we believe and commit ourselves to action."
The statement clearly defines the man whom Forbes once called the "last standing coal tycoon."
Chris joined the mining world at the age of 22 and worked his way to the top until he founded Cline Group and Foresight Energy which he sold in 2015, for $1.4 billion. The father-of-four's business successes gave him the funds needed to be a philanthropist and a generous donor to the Republican party.
It's no wonder, Bill Raney, the President of the West Virginia Coal Association called him, "The Midas of our time."
Kameron was equally as generous as her father, and according to Heavy, she had her sorority sisters and fellow 2019 Louisiana University graduates, Britney Searson, Delaney Wykle, and Jillian Clarke with her.
The 22-year-old recent graduate was a compassionate person, full of joy, and was selfless. Chris and Kameron's legacy is the love and inspiration they shared, and their family is comforted with the knowledge that they are with God now.
The cause of the crash is still unknown, and the Nassau Air Accident Investigation Department is looking into it.
Please fill in your e-mail so we can share with you our top stories!