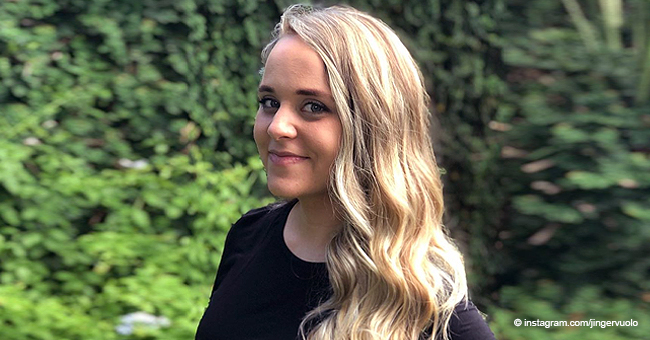 instagram.com/jingervuolo
Jinger Duggar and Jeremy Vuolo Survive Their First Earthquake

A few weeks ago Jinger Duggar and Jeremy Vuolo moved to Los Angeles. They just got settled when they went through a terrifying right of passage that everyone in the city experiences.
Earlier this month, just after moving to Los Angeles, California, Jinger Duggar and her husband, Jeremy Vuolo, experienced their first earthquake. While the couple was there when the earthquake happened, they claim they didn't actually feel it.
In an Instagram Live video on Thursday, July 4, Jeremy revealed that their family was out jogging when the quake hit. They were unaware that anything happened.
A neighbor alerted them to the natural disaster when they got back to their new home. They realized that while they hadn't felt the quake there was some damage to their property.
A fig tree in their backyard was affected by the earthquake. Jeremy showed the tree in his Live and again in a picture on his Story.
"The fig tree was no match for the earthquake," he wrote with a shocked emoji.
The tree had fallen over and lay on the ground uprooted. The family, however, was unscathed and unharmed.
The Counting On stars were not stopped from enjoying their family time by a little earthquake. They plowed ahead with their 4th of July plans.
As soon as it was deemed safe, the former soccer star took his wife and daughter to a Major League Soccer game. It was the little girl's first match.
They posed for adorable photos with the little princess wearing a "Vuolo" jersey. Jeremy posted pics from the L.A. Galaxy and Toronto Football Club match on Instagram. Jinger also posted adorable photos of the day.
"Maybe one day she will follow in her daddy's footsteps," Jinger wrote on Instagram.
It certainly appears that Jinger is living her dream. She once dreamt of living in a big city. Now she's not only living in one she even survived her first earthquake making her an official Angeleno.
While the Vuolo's didn't seem to feel it, other LA dwellers definitely did. The quake caused some damage and injuries in the area closest to the epicenter.
There were no deaths reported. In Los Angeles central, the ground felt like it was rolling. A number of celebs took to Twitter to share their experiences.
"Been living in Los Angeles all my life. That was the longest earthquake I've ever experienced. Not jerky. Smooth and rolling. But it was loooong. It was so long I thought for the first time ever "Is this the big one?" Damn. Respect Mother Nature. She's the boss," tweeted Ava DuVernay.
The earthquake was classified as a 6.4 earthquake on the Richter scale. It was one of the strongest earthquakes to hit Southern California in nearly 20 years, according to CNN.
The quake started near Ridgecrest, about 150 miles north of Los Angeles. It was followed by at least 200 aftershocks according to the US Geological Survey.
Please fill in your e-mail so we can share with you our top stories!