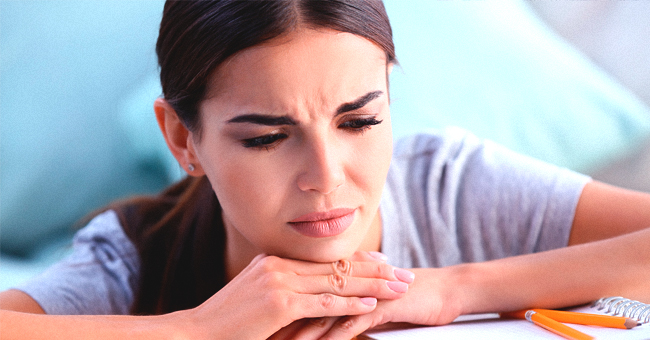 Source: Shutterstock.
Daily Joke: Girl Who Needs Some Money Goes to a Rich Neighborhood to Look for a Job
The meaning that cars have shown to have in a man's life had long been the subject of many jokes. With a funny compilation about things that can go wrong to a man's precious mode of transportation, one man felt a deep sense of relief while another experienced the opposite.
TRUST BUT VERIFY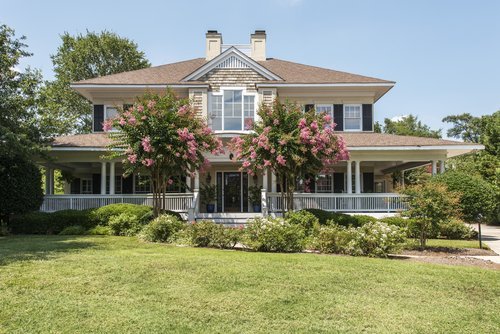 Southern home with wrap around porch. | Source: Shutterstock.
Felicity needed extra money and decided to ask around the neighborhood for some odd jobs. After an hour went by with no luck, Felicity had almost lost hope until the owner of a house a few blocks down told her she could paint the porch. The man gave her paint, the necessary tools and $25.
The man's wife overheard the deal he struck with Felicity and questioned him as soon as he got back in the house. "You gave her $25? Does she know that the porch wraps all the way around the house?"
Unperturbed, the man said, "Don't worry, she'll do fine, my dear."
An hour later, Felicity knocked on the front door. Much to the man's surprise, she said, "I'm finished and applied another coat with the leftover paint."
She then handed the man the empty paint can and all the brushes and rollers and added, "By the way, I don't think you know your cars, it's not a Porche, it's a Jaguar.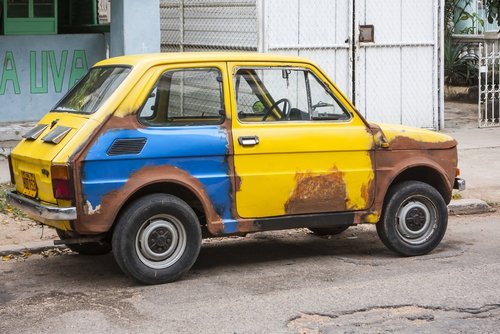 Rusty old Fiat. | Source: Shutterstock.
LIKE NEW
Nick picked up his beloved car from his mechanic, Tony, for the 5th time in almost three months. As Tony handed Nick his car keys, he said, "Listen, man, as much as I love the cash, I think you should sell this old car. It's costing you a fortune!"
Nick shrugged and replied, "Who is going to buy this old rusty car with 130,000 miles on it?"
Wanting to offer his longtime-customer a solution, Tony said, "Tell you what I can do, as long as it stays between us. I could roll back the odometer on your car, that way you could at least get a few hundred bucks for it."
"Stellar plan," Nick said and paid Tony $30 to roll it back. A few weeks later, Nick showed up at Tony's workshop with the same car wanting filter changes.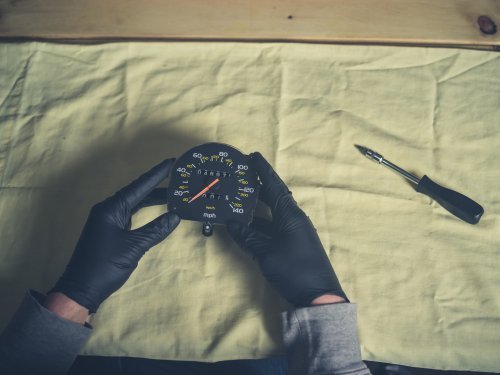 Man holding a speedometer and odometer with tools to make changes. | Source: Shutterstock.
Surprised that Nick didn't sell the scrappy car as they discussed he said, "I thought you were going to trade the car in. Why are you still driving it?"
Nick shook his head and replied, "Trade it in, are you nuts? The car only has 30,000 miles on the clock."
In another joke of the day, one man accidentally chose the worst and the best birthday gift for his wife while another man took advantage of his wife's request.
Please fill in your e-mail so we can share with you our top stories!