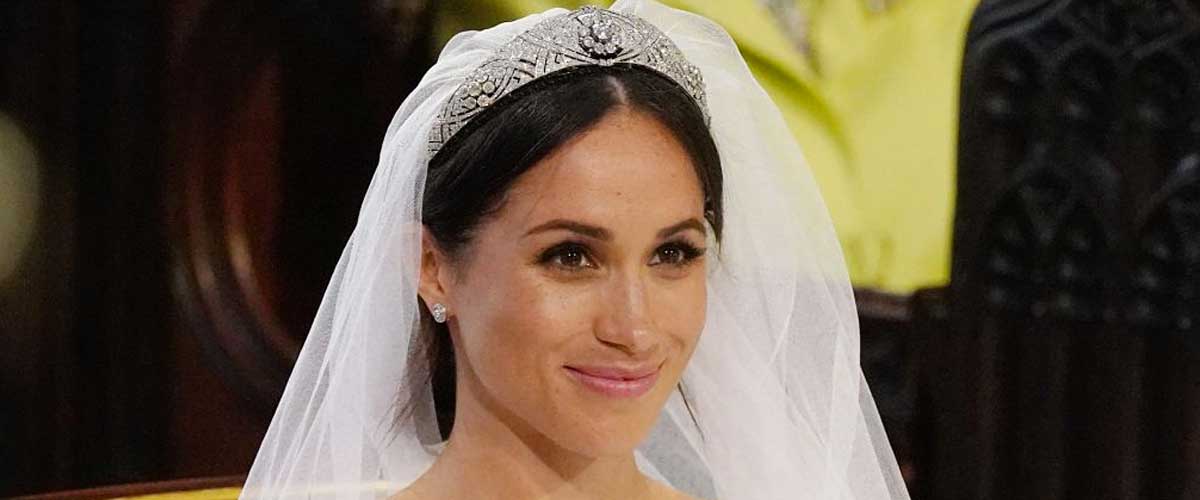 Getty Images
Meghan Markle Rewears $15,000 Wedding Earrings to Archie's Christening
Meghan Markle recycled her Cartier earrings at baby Archie's Christening, after having worn the diamonds to another special event -- her wedding.
Meghan Markle, 37, appeared to be wearing the same pair of designer earrings she wore on her wedding day to the Christening of her firstborn, baby Archie, as seen in posted photos by the royal family over the weekend.
DIAMOND STUDS
During the celebration, Markle recycled her $15,000 Cartier earrings which were last seen as she walked down the aisle in May 2018, and vowed her everlasting love to Prince Harry at St. George's Chapel at Windsor Castle.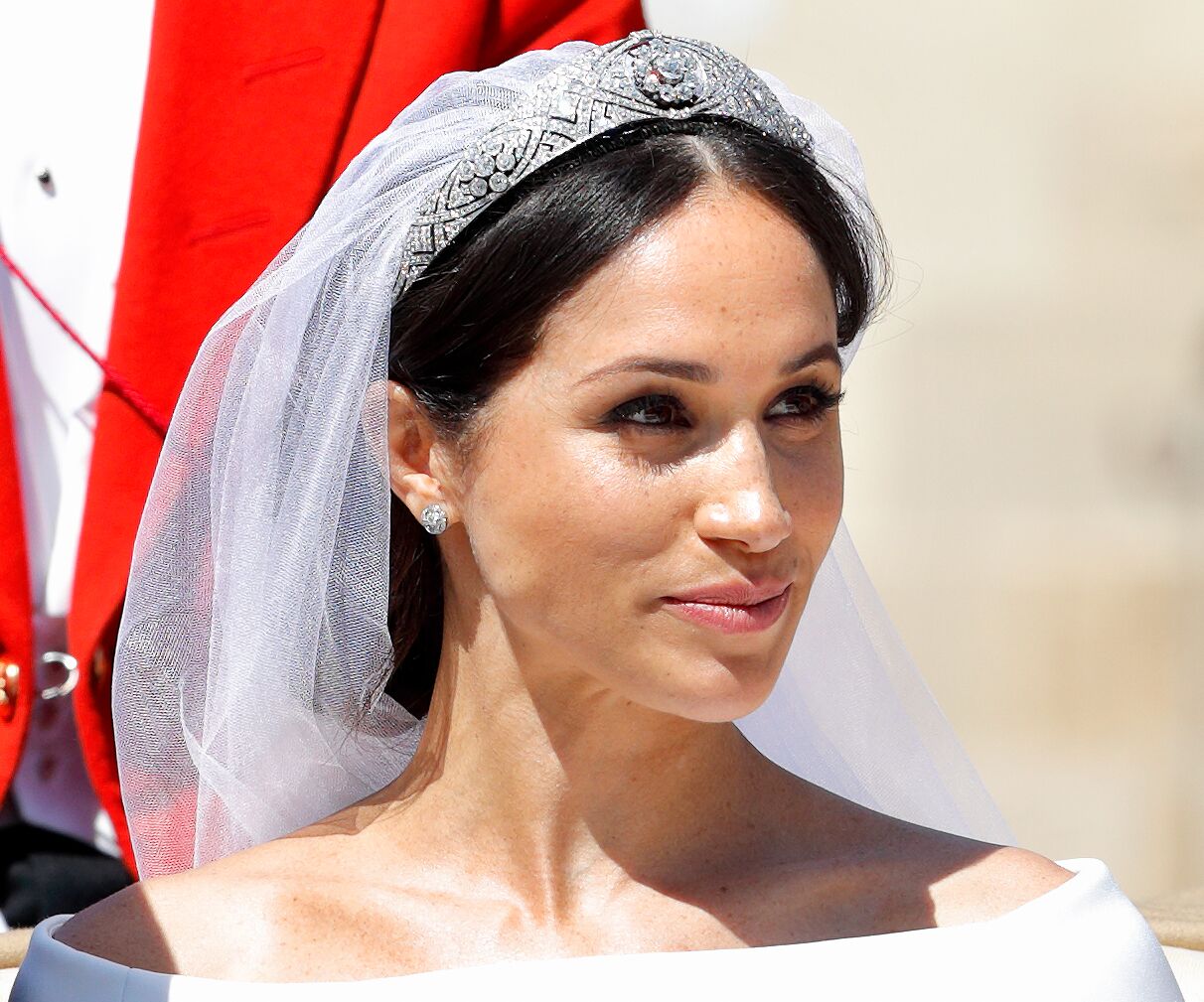 Meghan Markle during her wedding day in May 2018. | Source: Getty Images
The pair of earrings features is made of an 18ct white gold base and features a main diamond stud and four smaller stones shaped like half-moons around it.
Back then she paired the diamonds with a custom-made Givenchy gown, but during the Christening she Markle wore a specialized white Dior dress and a white hat.
TWO IMPORTANT EVENTS
Stylist Rochelle White believes the earrings were a means to pay "homage" to her wedding day and pointed out similarities between how Markle styled herself on her Wedding day and the Christening day. She said:
"It's a style that she knows suits her and something that she is comfortable in. I feel the christening was a moment for her to wear items that link the two events together in a subtle and meaningful way."
CHRISTENING DAY
Baby Archie was baptized on Saturday at a chapel in the Windsor Castle, surrounded by the royal family and his maternal grandmother, Doria Ragland, who flew in from LA to witness the Christening.
However, Markle's estranged father, Thomas, was not invited to his grandson's special day of entering Christianity. In an interview from his home in Mexico, Thomas expressed his disappointment, and instead wished Archie "health and happiness."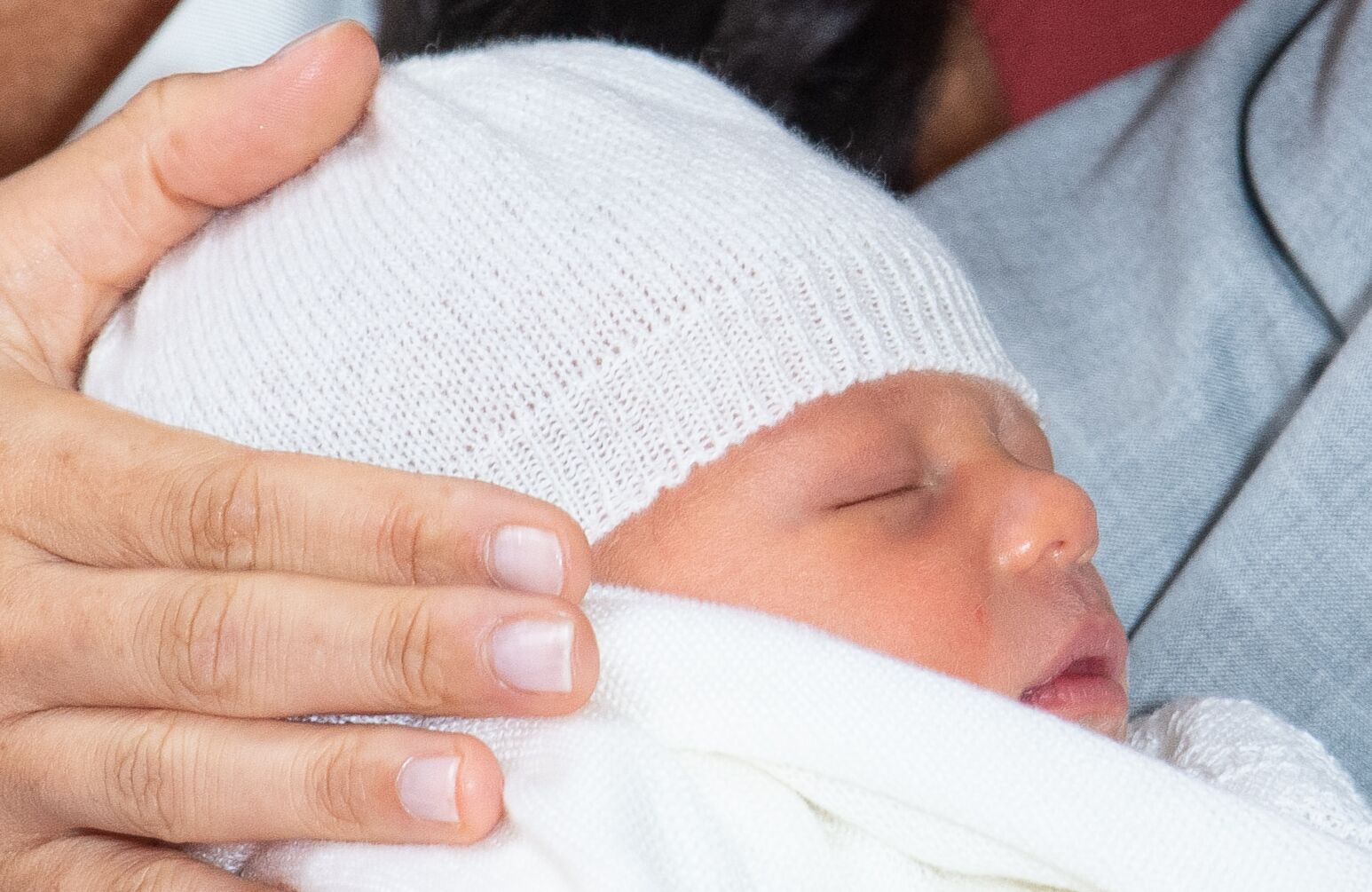 Baby Archie debuts to the public. | Source: Getty Images
"I was an altar boy at age 12, a confirmed member of the Queen's church at age 14, and Archie is my new grandson, so of course I would have enjoyed being there for the blessing, wishing Archie and his parents health and happiness," he said.
Please fill in your e-mail so we can share with you our top stories!