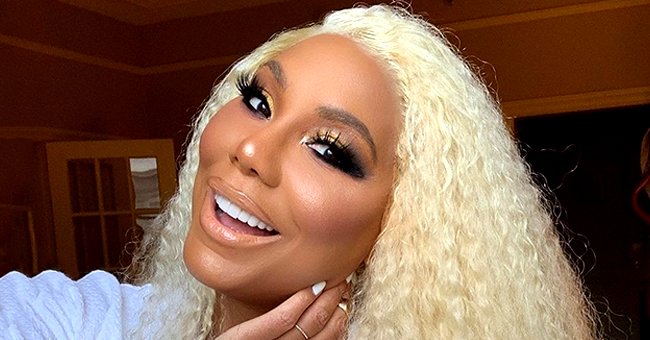 Twitter/BraxtonFValues
Tamar Braxton Stuns with Her Long Platinum Blonde Wig for a Performance at Essence Festival
Tamar Braxton took the Essence Festival by storm, wearing a long platinum blonde wig for her performance at the highly-anticipated event.
Tamar Braxton decided to chop off her locks to be able to express herself the way she wants to through wigs, and she's proven time and time again that she can pull anything off. For this year's Essence Festival, she decided to go with platinum blonde locks, proving that blondes really do have more fun!
Proud to be black
As she hit the AT&T "Dream in Black" stage for her performance in New Orleans, she proudly yelled what the festival was all about:
"This is the Essence Festival! It's all about Black people elevating to the next level!"
Tamar definitely pulled off her look, and it made her look all the more energetic as she tossed it around during her performance.
Tamar's Thriving Personal Life
Just a couple of days ago, Tamar celebrated her first anniversary with boyfriend David Adefeso. However, she's been hinting that she's ready to take it to the next level with him whenever he wants to.
"So I guess now, If u like it then [you] should go and put a ring on it."
Tamar greeted David Adefeso a "Happy Baeversary," hinting that she's ready to tie the knot. This comes after she's officially been divorced from ex-husband Vincent Herbert.
Taking Things Slowly
However, people were worried that they might be taking things too quickly, especially since she just got a divorce. They felt it would be good for Tamar to take a break from being married, and actually, think things through to make sure she and David end up happy in the long run.
Regardless, Tamar is currently THRIVING both in her private and work life, and she is enjoying life as it is, no matter what comes her way.
Please fill in your e-mail so we can share with you our top stories!