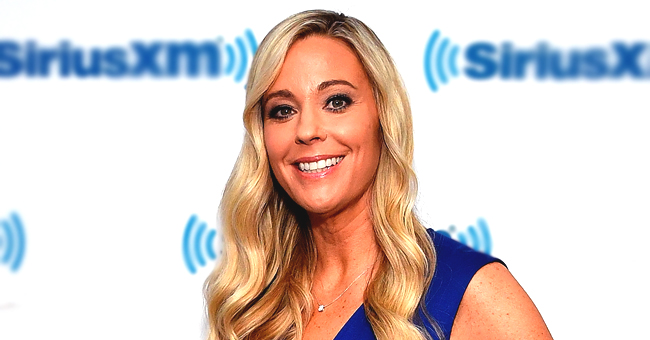 Getty images
Kate Gosselin's Twin Daughters Discuss Their Mother's Suitors after Meeting and Interviewing Them
Kate Gosselin's oldest twin daughters interrogated two of their mom's suitors in the latest episode of "Kate Plus Date." "Do you wear cargo pants?" one of them asked.
Cara Nicole and Madelyn Kate, both 18, sat down with Kate Gosselin's two favorite first dates in an unusual scenario that perfectly matched their unusual situation.
Madelyn said, "This is an unusual dating environment, so I mean, why don't we make it even more unusual? Meet the kids before the second date." The clip is found below.
In the preview, we see Madelyn and Cara sit down next to their mom on one couch as the suitor sat in a one-person chair across from them. Soon enough though, Madelyn dismisses her mother.
Kate, however, is all for the odd interviews, seeing it as a sign of courage on the men's part. She explained, "Being willing to essentially be interviewed by a sampling - if you will - of my children is brave."
The girls go on to ask suitors Jeff and Todd questions relating to their preferences in pets, milk, and sports. One of the men says he watches sports but would be fine with missing a game.
To that Madelyn said, "I like that, I thought he was being honest." On the other hand, the fact that the second guy didn't watch any television or sports made Madelyn think he was "being too smooth."
The girls decided to throw in fun questions, too, like if they drink milk or wear cargo pants. "No shame to anyone who wears cargo pants, but no stepfather of mine will be in cargo pants," Madelyn said.
When a producer asked Cara who it's more important to impress, her, her sister, or their mother, she responded that it was most important to please Madelyn.
The twin girls are among eight children which Gosselin shares with her ex-husband Jon Gosselin. Madelyn asked both men if they had kids and later on clarified to other potentials.
She said:
"No disrespect to any eligible bachelors with children, but we have enough children. If you love your children, great. If you have them, amazing. But please don't join our family."
Kate split up with her husband back in 2009 after making their mark on reality television with the show "Jon & Kate Plus 8." The two would later battle for custody of their sextuplets, now 15, and the twins.
In a previous episode of her show, Kate revealed that she still has trust issues after the breakup with Jon, which reportedly arose due to infidelity on his part.
Kate reportedly explained to the matchmaker that most people can't truly know what her life is like, and it seems scary from the outside. Her daughter Madelyn said that her struggles "has really created a lot of trust issues."
After saying that her grandparents were the only personal example of love she has, Kate detailed the nature of her issue. She reportedly would ask herself, "Are you just telling me that because I want to hear it, or is that who you are?"
In another episode, one potential from Italy clearly displayed his surprise at the number of children Kate has as the two spoke about traveling. Kate casually mentioned it in the conversation, prompting her date to ask her to repeat.
"I have eight [children]," Kate said. As expected, the man was shocked and it showed in his expression. Yet Kate said she's used to that. At the end of the day, she's putting herself out there and once her kids approve, she's hoping to find someone to settle down with.
Please fill in your e-mail so we can share with you our top stories!