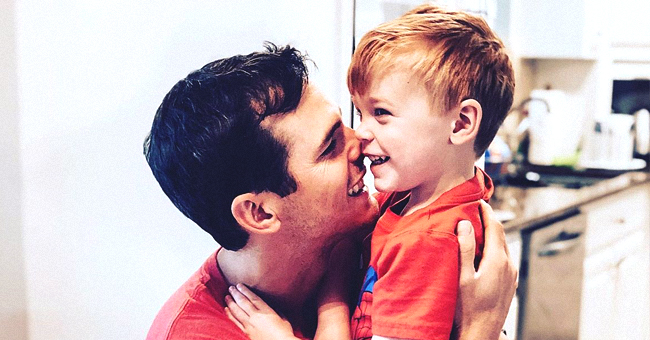 Granger Smith Goes on Tour without Family after the Loss of His 3-Year-Old Son River (Video)
It has been a tough period for the Smith family as they mourn the passing away of their youngest member, River. After a brief stint with his family and away from the public eye, Granger makes his first lone appearance with a YouTube video - a clip which offers insight into how the family is coping with the sudden tragedy.
In the video, the country musician announced that this was his first time away from his wife, Amber and two kids since their 3-year-old son passed away due to a drowning accident. He revealed that he was trying to make headway and come to terms with the loss.
"Part of the process is, I'm out here – they were on tour with me," he said, before moving on to reveal that he was actually in Montana even though his tour was in Idaho and Oregon. According to the 39-year-old, he found the part of the country "very healing for the soul."
He mentioned it was particularly hard being away from his wife, but it was necessary for both of them to be able to move on from the loss. While speaking on how he was faring, he wrote:
"So much searching for meaning, in such a terrible loss, understanding that I can't find the reason. I can't dwell on reasons, but it's that I'm choosing to focus on meaning".
In the video, Granger also advised those going through a similar condition. He revealed that there was no 'replacing the loss' but only managing to find a reason to move on.
The singer is not the only one who has been taking to social media to help deal with grief. His wife, Amber, recently posted images of a family trip with her two children: London 7 and Lincoln 5 to a museum in Chicago. In a well-detailed caption, she disclosed that it was hard dealing with the incidence but has had to keep going for her other kids.
"We just happened to be in the same city as the 'biiiigggggggest T-Rex' ever found. We had to make a trip to see it in honor of River," she wrote at the beginning of the post.
THIS ISN'T HIS FIRST TIME SPEAKING SINCE THE TRAGEDY
Before Granger's new video, the musician had released one alongside his wife. It was the first time they broke their silence on the incidence, recounted how it occurred and thanked fans for their support.
Granger recounted the tragedy in which he reveals that the family was having a great time in their Texas home before they found out their son had drowned and were unable to revive him using CPR before rushing him to get medical help.
However, the couple disclosed that they remain optimistic. In Granger's words: "We are committed to each other" and "are stronger than ever right now."
Please fill in your e-mail so we can share with you our top stories!