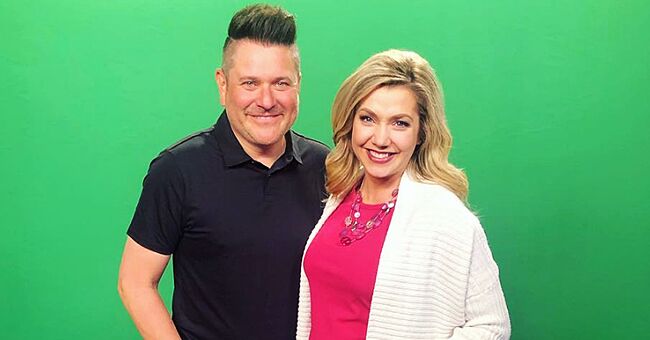 instagram.com/abaracy
Ashlee Baracy, Pregnant TV Meteorologist, Calls out Trolls Who Body-Shamed Her Online
Ashlee Baracy did not let trolls who body-shamed during her pregnancy slide. Instead, she stood her ground and called them out: 'My weight gain is normal.'
Being a former contestant for Miss America, Ashlee Baracy knows what it is like to be judged based on appearance, but now that she is a TV meteorologist, and pregnant as well, hurtful comments of people body-shaming her caught her off-guard.
"It started with comments like, 'I thought your face looked fuller," Baracy told TODAY Style. "Someone warned me that I was gaining too much weight and to 'watch my heart,' and another said I was covering up temperatures on the weather map during my broadcasts."
After announcing her pregnancy in February, Baracy began receiving mean messages on social media and emails directed at her growing body size and some even telling her to purchase more suitable clothing.
"Pregnant or not, buy bigger clothes!!!" one message read. "You look bloated and uncomfortable… it is not likely your dressed will survive another 20 weeks of pregnancy weight."
While it is nothing new for news anchors to be criticized for gaining weight during pregnancy, Baracy didn't let her critics get away with their harsh words and instead posted a few of the messages on social media, hoping to stir a change in the issue.
Despite her strong way of handling the situation and being "thick skinned," the former beauty contestant couldn't help but feel bad at the words thrown at her, especially at a time of pregnancy.
"You have days, especially when you're pregnant and dealing with hormones when you start to feel bad," Baracy shared. "I've come home and shed a few tears, but for the most part I've stayed strong."
Many women have experienced being shamed for their size, but luckily, some have dealt with it in a way that shut down critics. Like Baracy, a plus-size model addressed critics who compared her to a hippo in a pretty clever manner.
Tess Holiday took to Twitter to give her two cents about the body-shaming situation she went through, saying: "stuff like this doesn't bother me." The model has confidence in herself and is "happy" with her success in life; hence, the small mean voices made her "feel nothing."
Please fill in your e-mail so we can share with you our top stories!