Eddie & Ex Nicole Murphy Are Grandparents for the 1st Time, Thanks to Son Miles
Eddie Murphy and ex-wife Nicole are officially first-time grandparents thanks to their son Miles, who welcomed a baby girl with his longtime girlfriend last week.
Miles, Eddie Murphy's second son with ex-wife Nicole, welcomed his first child with longtime girlfriend, Carly Fink on July 2.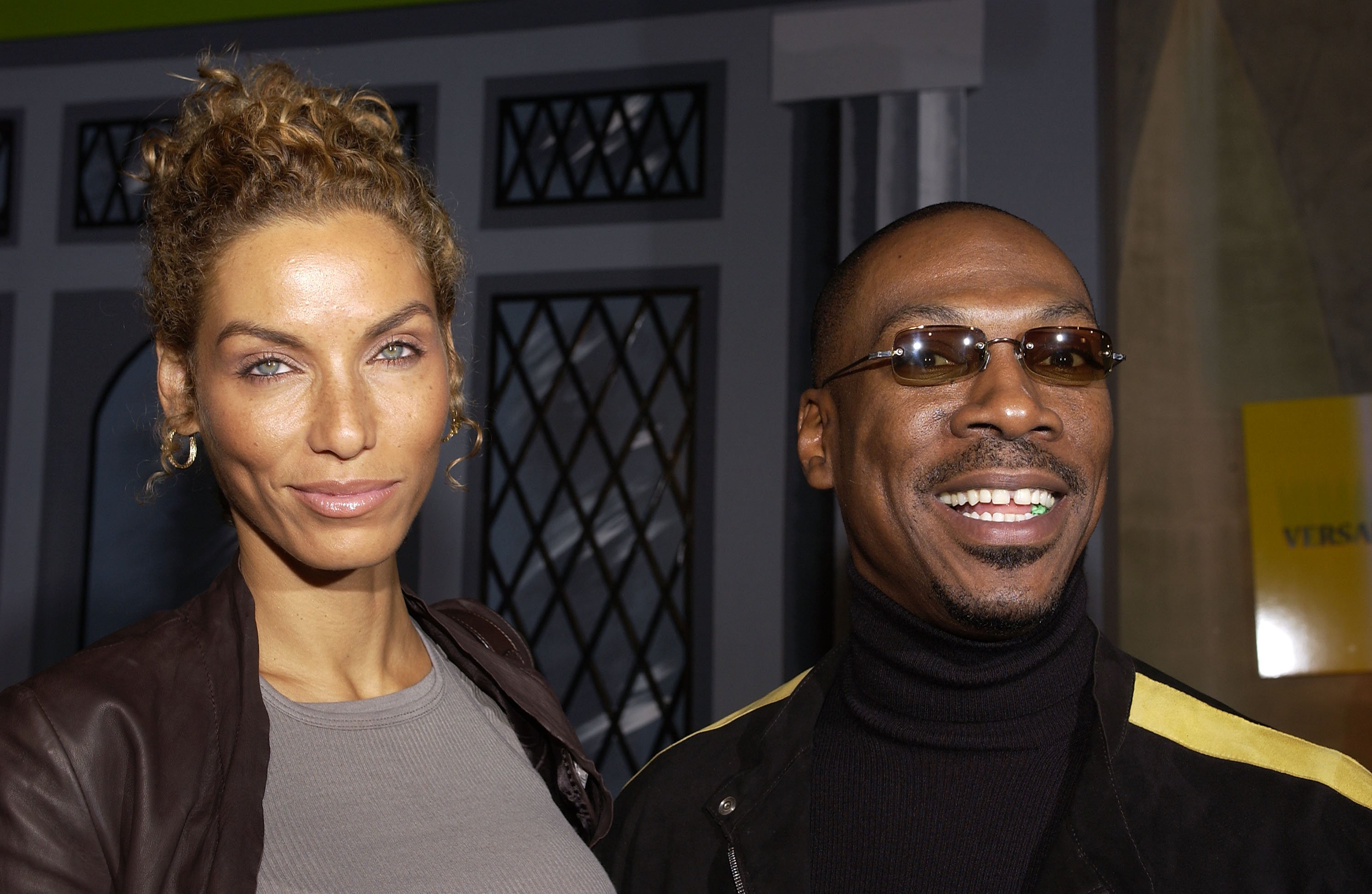 The young couple, who have been together for a decade, announced Carly's pregnancy on January and shared pics from their baby shower on June.
"Yesterday was so beautiful and so perfect, Thank you to everyone that came to shower our beautiful baby girl. We are so blessed and so grateful, now we can't wait to see your perfect face, Evie Isla Murphy. Mommy and Daddy love you," Carly captioned her post at the time.
WELCOME TO THE FAMILY
The new mom announced the birth of her baby girl on July 7 by sharing a pic of the newborn fresh out of the womb. She also added a family pic with Miles at the hospital, and a snap of them holding hands.
"Evie Isla Murphy, our whole entire world. July 2, 2019," Carly captioned her post.
Nicole Murphy also made sure to share the good news with the world on Instagram, showing her excitement at being a grandma by posting a lovely pic of baby Evie donning a grey onesie and a white headband, alongside a shot of Miles planting a sweet peck on his daughter's head.
"I'm so in love with you #evie #mygranddaughter #inlove #mybaby #cantgetenoughofher #babygirl #shesperfect #baby #myles #carly," the proud grandmother captioned her post.
MESSAGES FROM FANS AND FAMILY
Friends of the model took over her comment section with congratulatory messages. Kimora Lee Simmons, Shaunie O'Neal, Arsenio Hall, and Holy Robinson Peete were among them.
Fans also shared Nicole's excitement and sent their best wishes for Miles and Carly.
"Congratulations... I know that grandchild feeling is the absolute best .. she is adorable," wrote one user.
And another added, "Omg I remember when Miles was born. I can't believe he's a dad. Congrats to you and Miles!"
Bria Murphy, Miles's sister and Nicole's eldest daughter with Eddie, also send her congratulatory messages for the new parents. She said:
"Congratulations to my brother Myles and @carly.olivia on the birth of their beautiful baby girl, and my niece, Evie Isla Murphy!!! I'm so in love with this little angel already!! And she has the best parents!! #July2 #EvieIslaMurphy #ImAnAuntie."
A BIG FAMILY
Eddie Murphy is the father of ten children: he shares son Eric, 29, with Paulette McNeely, and Christian, 28, with Tamara Hood. Alongside Miles and Bria, he also shares Shayne Audra, Zola Ivy, and Bella Zahra with Nicole, and daughter Angel with former Spice Girl Mel B.
He also shares daughter Izzie with his fiancée Paige Butcher, and they welcomed son Max in November 2018.
Although Murphy doesn't have any official social media account, the budding grandfather will probably pass on taking over some excruciating grandparenting duties, as he confessed, he's not that good with babies.
"You know, I'm not a good... I don't change diapers… 'cause I would be horrible at it, and that's not fair to the child," he told Extra after Izzie was born.
However, Murphy prides himself on having such a big, blended family where there's nothing but love and respect among his kids and baby mamas.
"Everybody's really cool with each other, and it's all love all the way around everybody gets along that's a good thing," he said. "It's a love fest at the house."