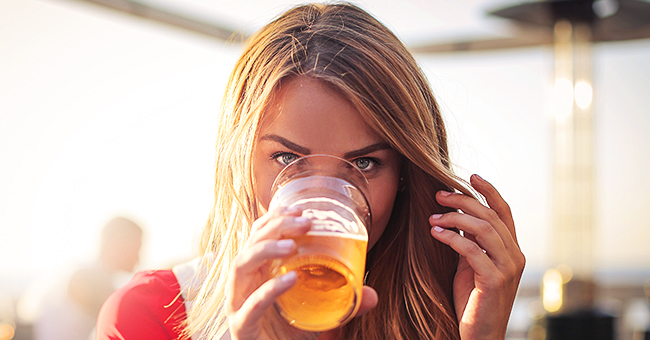 Shutterstock.com
Daily Joke: 18-Year-Old Girl Embarrasses a Middle-Aged Man in Front of the Whole Bar

A teenage girl loudly shamed a middle-aged man in a bar. The man's comeback is mighty hilarious.
Public embarrassment is usually the most shocking thing for most people. What is, however, even more important than that is how the embarrassed person reacts.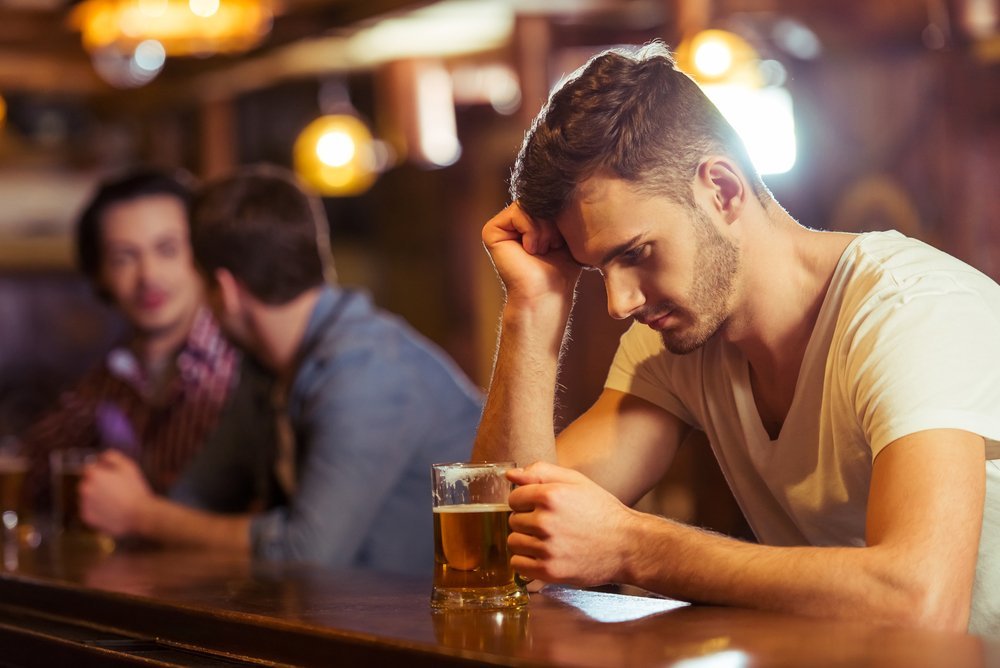 Young man in white t-shirt is looking at glass of beer while sitting at bar counter in pub | Photo: Shutterstock
Paul, a middle-aged man, visited a Boston bar late one evening when he noticed a teenage bombshell seated at a table alone.
He scolded himself, thinking:
"What am I thinking? I don't have a chance."
So he sat at the bar and downed a couple of beers. He eventually got the courage to approach the 18-year-old when he noticed she was still sitting alone and that she had stolen several peeks at him. Paul quickly took gum to freshen his breath and walked over to the woman.
Paul asked, smiling:
"Hello, I couldn't help noticing you sitting here, all alone. It's more fun to have some company – do you mind if I sit down?"
In response, she looked him up and down and loudly replied:
"NO, STRANGER, I DON'T WANT TO SPEND THE NIGHT WITH YOU!"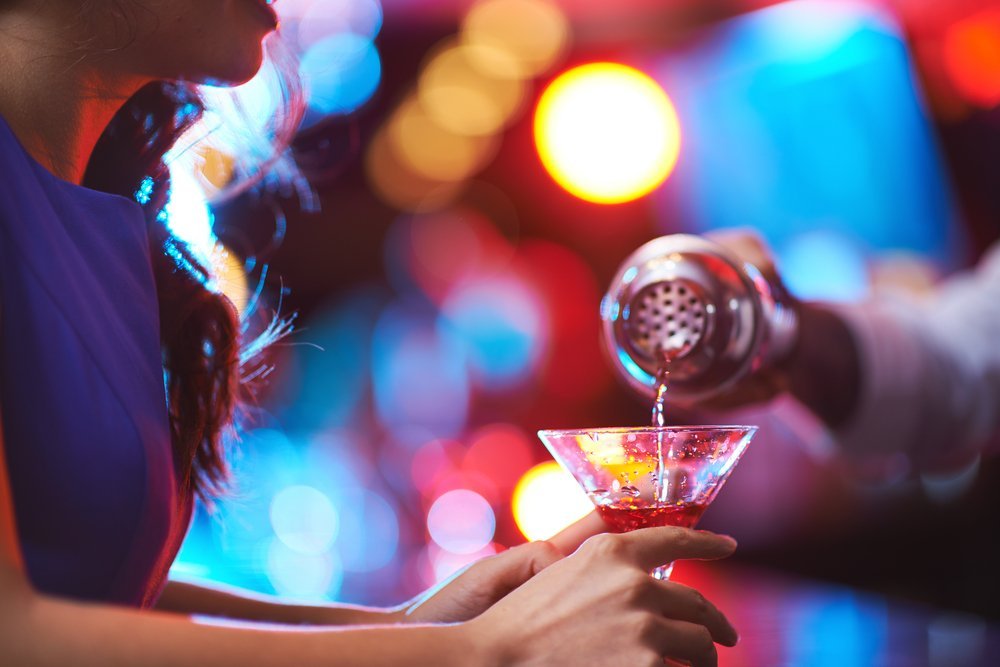 Young girl holding martini glass with red drink in the bar | Photo: Shutterstock
Her words left Paul shook, and then he realized that the entire bar, including some 50 people, were staring at him. Red with embarrassment, he quickly walked to a table at the far corner and ordered more beer. After about 20 minutes, he had regained his calm thanks to a few breathing exercises when he found the woman coming over to meet him.
"Hi again, I want to explain myself. I study psychology, and I'm writing a thesis on how men react to embarrassing situations…"
She said laughing, Paul looked at her, raised an eyebrow, and said,
"Well, lady, I study law: I know how to screw people."
He cleared his throat, and then replied in a loud, booming voice,
"300 DOLLARS FOR ONE NIGHT? I'M NOT PAYING YOU THAT MUCH!"
Read more funny jokes here.
Source: The Laugh Bible
Please fill in your e-mail so we can share with you our top stories!