John Singleton's Son, 1, Makes Red Carpet Debut at Premiere of His Last Project 'Snowfall'
John Singleton's youngest son, Seven, made his debut in the spotlight at the premiere of the third season of "Snowfall," Singleton's last project before his passing in April.
Director John Singleton was a co-creator and executive producer of the FX crime drama "Snowfall," which is set in the '80s and tells the story of the first crack epidemic in Los Angeles.
As the third season premiered on Wednesday, the cast and crew reunited at a special screening event, and Singleton's youngest son, Seven, was among those who walked the red carpet.
LIKE FATHER, LIKE SON
Seven stole the spotlight with his cuteness on the red carpet, donning a white shirt with a photo of his late father, jeans, a blue blazer and matching sneakers. His mother joined him, and two of his siblings too.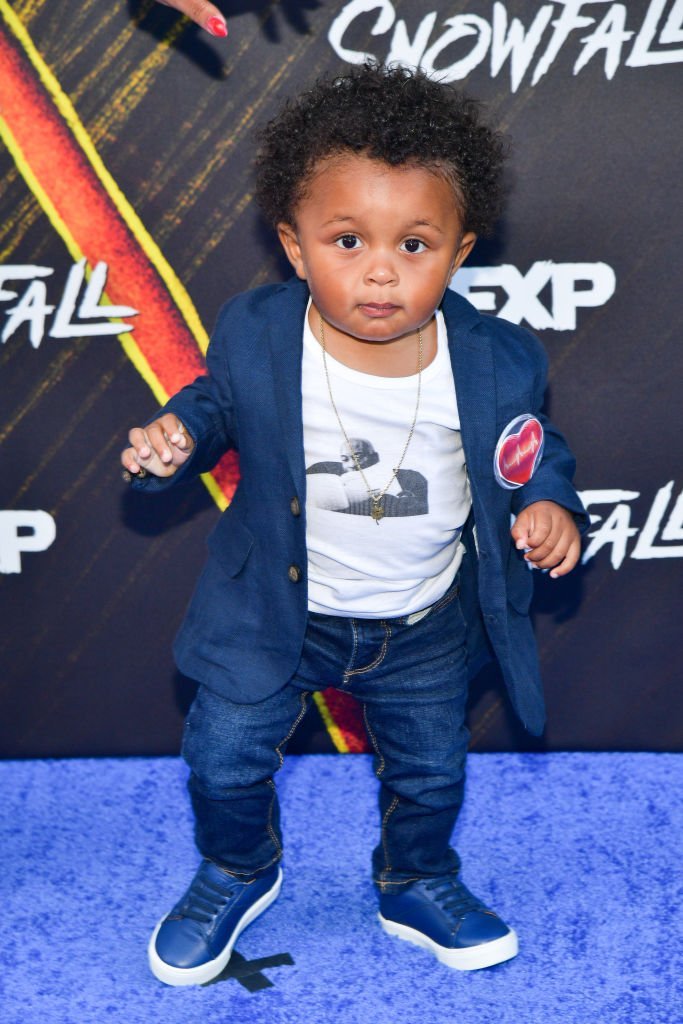 "Out at the #snowfallfx premiere representing my Dad #johnsingleton with my mother & Uncle Damson took some pictures with me too. Thanks to my auntie daddy's baby sister @samira.singleton for her classic photo of Dad that mom and I are wearing on our shirt!" read the caption of a post on Seven's Instagram account—which is run by his mom.
The 1-year-old will make a special appearance on the season finale episode of this season, which was rewritten to include a tribute to his dad by incorporating the story of a young Singleton before he achieved stardom with his 1991 breakthrough film, "Boyz In The Hood." 
SNOWFALL'S CAST REMEMBERS SINGLETON
At the event, actor Damson Idris, who portrays drug dealer Franklin Saint, said that Singleton would be proud of what they did with the series' third season.
"The crew is fully diverse," Idris said. "He hand-picked everyone, and he empowered people. He left people so many codes, and he left us with the confidence to go on."
On the other hand, Carter Hudson, who gives life to undercover CIA agent, said the crew didn't really have time to mourn John's passing. "You don't have a choice but to keep going," he explained. "I guess I hope that he's proud of the way we finished it. I hope he's proud of what we can do going forward."
THE DIRECTOR'S PASSING
John Singleton suffered a stroke in early April that, eventually, led him into a coma. He remained at the ICU of the Cedars-Sinai hospital in Los Angeles for 13 days before his family finally made the hurtful decision of taking him off life support.
"It is with heavy hearts we announce that our beloved son, father, and friend, John Daniel Singleton will be taken off of life support today," a spokesperson said in a statement at the time. "This was an agonizing decision, one that our family made, over a number of days, with the careful counsel of John's doctors."
Singleton was 51 and had silently struggled with hypertension. In their statement, his family encouraged African American men and women to learn to recognize the symptoms and made sure to take care of their health.
"In his private life, John is a loving and supporting father, son, brother, and friend who believed in higher education, black culture, old school music and the power of film," the statement read.
Singleton is survived by his mother, his father, and his seven children: Justice, Maasai, Hadar, Cleopatra, Selenesol, Isis, and Seven.